God's Favorite

Multiple Dates
Event Details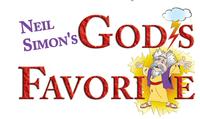 Directed by Deb Sweat
God's Favorite is a play by Neil Simon, loosely based on the Biblical Book of Job, was produced on Broadway in 1974.
The setting of the play is a Long Island mansion. The household consists of a pious, God-fearing tycoon named Joe Benjamin and his family: a long-suffering wife, Rose, a prodigal son, David, a pair of kooky twins, Ben and Sarah, and the maid and butler, Mady and Morris. One night a messenger from God, Sidney Lipton (with a big G on his sweatshirt) arrives, and, as in the biblical story, goes through all manner of temptations to get Joe Benjamin to renounce God. When he refuses, he is visited by all the afflictions imaginable. He stands firm and the messenger has to admit defeat.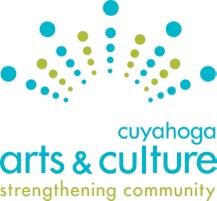 We thank the citizens of Cuyahoga County and are proud to be supported by Cuyahoga Arts & Culture.
 Brecksville Theater on the Square is a 501(c)(3) non-profit organization under the Internal Revenue Service guidelines, and is an equal opportunity employer.

Organizer
Brecksville Theater on the Square 440-526-6436
Brecksville Theater on the Square (BTOTS) is a not-for-profit corporation in the Brecksville, Ohio. 
BTOTS, founded by Jeannette Winter in 1975, is focused on promoting the arts by;
>  providing education and entertainment opportunities through the dynamics of the performing arts (including producing plays, conducting classes, arranging for special presentations and workshops, and participating in community outreach projects).
>  staging theatrical productions in the local community and to bring creative dramatics to the area through a variety of educational programs and participation in theatrical productions.
>  enhancing the cultural level of the community by staging affordable dramatic and musical theater productions for general audiences in a convenient setting.
>  conducting activities for the purpose of raising funds to support the foregoing activities.

Brecksville Theater on the Square is proud of its history and thanks the City of Brecksville, Mayor Hruby, City Council, and City Services for their unending support of the arts in Brecksville.
BTOTS gratefully acknowledges the citizens of Cuyahoga County for their support through Cuyahoga Arts and Culture.