Godfrey Comedy Club presents (The Mayne Team) Suicide Survivor Fundraiser
Description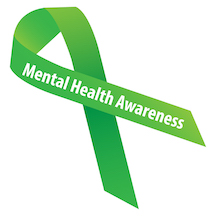 There is a stigma carried with Mental Health across many cultures and communities. People are afraid to seek help because they are afraid of being ridiculed. When people do seek help, backs are turned. Godfrey Comedy Club refuses to turn it's back on this matter.
Please come out for a night of healing and laughter!
There will be a live sketch on stage, great comedians, food, and a GAME SHOW. Prizes!! Raffles!!
---
Live Sketch Details:
Title: JELL-O AND QUAALUDES
Starring: OJ Young as Bill Cosby and Lavon Godfrey as Chanee D
Headliner: Key Lewis (STARZ STANN DUP, BILL BELLAMY'S WHO'S GOT JOKES, KEVIN HART'S ONE MIC STAND, FUNNIEST WINS ON TBS)
Sacramento California born Key Lewis is high energy, improvisational, storytelling,multiple-personality nutcase! His love for people and hunger for the stage is his undying motivation.
Featuring: OJ Young and Rudy Ortiz
Guest: Sofie Lovern
Hosted By: Tone Only
---
TICKETS:
$35
VIP: $50
EARLY BIRD: $25
PLEASE VIEW FLYERS BELOW AND SHARE