Description
Aloha! I had to close online ticket sales becuase we are off to the theater!
There are still pleanty of tickets available at the door!
Hope you can join us!
We are so looking forward to the show!
Event information
Shakti's Den Productions Presents
"A fusion Belly Dance showcase inspired by the paintings of Hawaiian Goddesses by artist Rochelle Ortiz"
September 10th @ Doris Duke Theater
Address: 900 S Beretania St, Honolulu, HI
$25 pre-sale tickets general admission
$35 VIP tickets, pre-sale only
$30 general admission at the door
Art viewing at 6:30pm, show starts promptly at 7:30pm
A fundraiser show for Shakti Dance Movement & Devi Dance Company's new in home dance studio.
Learn more about the artist Rochelle Ortiz on Instagram @teardrops4u
Lead Choreographer and Artistic Director, Kalae Kaina, has been studying the art of Belly Dance for 20 years. Her adoration of this dance form shows in her passion and dedication to her dance, a love of dance she hopes to pass on to her students. She is the director of Hawaii's premier Contemporary Fusion Belly Dance companies, Shakti Dance Movement & Devi Dance Company. Native born, with her lineage tracing back to Kalapana on Hawaii Island, Kalae is excited to share her first production pulling inspiration from her Hawaiian roots. This dance showcase will feature a full length show inspired by the paintings of local Artist Rochelle Ortiz aka Teardrop. Rochelle's Hawaiian Goddess series is inspired by observing our beautiful aina getting covered with concrete, slowly losing her beauty due to mankind and our relentless pursuit of destroying our planet. The artist wanted to give mother nature a face and a voice in hopes that we remember that without her, we will not exist. The collaboration between dance artist and visual artist came quite naturally as Kalae and Rochelle dance together! Join us as we bring art to life through dance.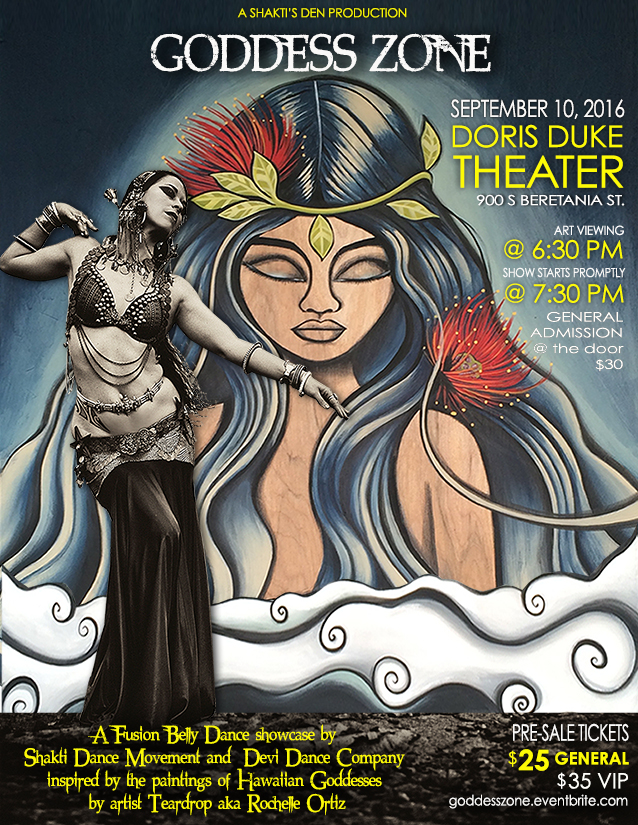 kalae@shakti808.com for more information
Full cast of dancers:
Anjanette Thomas
Carole Holmes
Eden
Haunani Ramil
Kalae Kaina
Katie Shiroma
Kiku Byrne
Nicole Chatterson
Rochelle Ortiz
Tara Bowman
Trisha Drennan
Valery Baranets
Vila Donovan
Wendy Caldwell
-xo- Mahalo for your support!! -xo-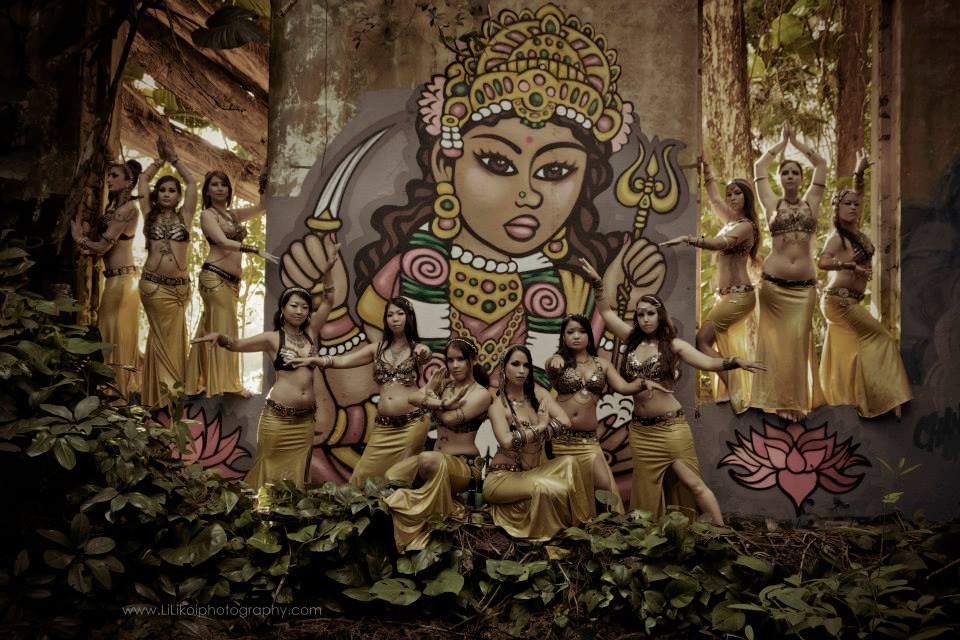 xo-Mahalo for you support!-ox
Behind the scenes sneak peak of our production!