Event Information
Refund Policy
Contact the organizer to request a refund.
Eventbrite's fee is nonrefundable.
About this Event
A unique opportunity to explore different ways to accept our manifestation as women
Dharma Devi grew up studying Greek/Roman and Hindu mythology. Later, once at the university, she broaden her study reaching also the Scandinavian and the Egyptian mythology. In the last 10 years the figure of the Goddess has take all another meaning for Dharma which led her to create this program.
During this program she will combine her decennial study, practice and experience to offer you a profound experience of being a sacred woman living a sacred life. 10-class course is about embodiment, grounding and manifesting without sacrificing grace, elegance, and beauty in whatever way you see and live your life.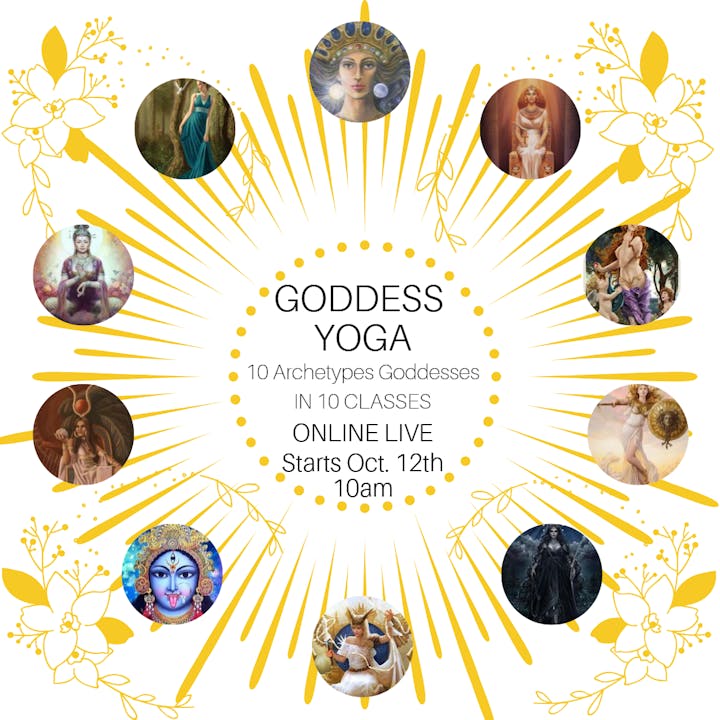 "The Goddess was worshipped for thousands of years, long before patriarchal monotheistic religions displaced her with a wrathful male god. In virtually every ancient spiritual tradition,
​it is the Goddess who gives birth to the world.
The Feminine always emerges first: Just like every fetus starts out as a female, our world emerged out of the female essence that personifies life itself.
Her names, faces, and moods are many. In the end, she cannot be understood with reason or summoned up with a force of will—like every woman, she is a Mystery. Instead, let us praise the Great Goddess by knowing and honoring her Archetypes (or aspects) that are within each of us, in the anticipation of her long-awaited return."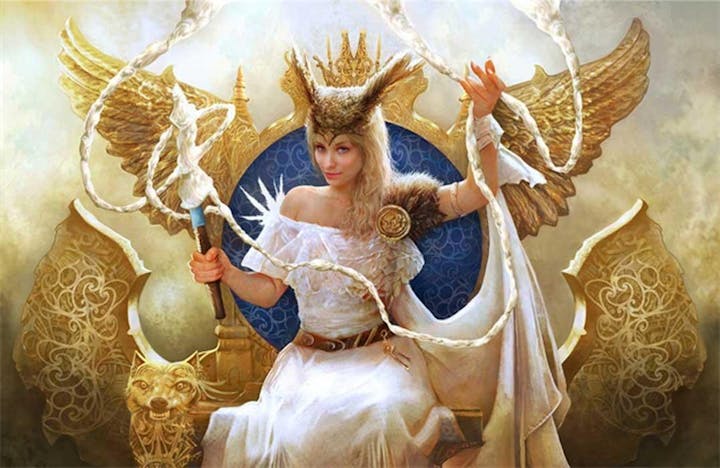 PROGRAM:
ISIS: The Alchemy ~ Oct. 12th
KALI: The Destroyer ~ Oct. 19th
HATHOR: The Motherhood ~ Oct. 26th
ARTEMIS: The Independence ~ Nov. 2nd
INANA: the Sensuality ~ Nov. 16th
PERSEPHONE: The Introspection ~ Nov. 23rd
KWAN YIN: The Compassionate ~ Nov. 30th
APHRODITE: The Lover ~ Dec. 7th
ATHENA: The Teacher ~ Dec. 14th
BAST: The Warrior ~ Dec. 21th
Each meeting is live on zoom.us from 10am-11:30am
YOU MUST REGISTER TO ACCESS THE CLASSES
To Register please use the button below, you'll be re-directed to the eventbrite link to make your payment, once you register you'll receive the link to access the program on zoom.
​It might take 24hr to recieve the link, if you don't receive it within 24hr, please write to yogabythesoul@gmail.com
ENERGY EXCHANGE: $55 if you are among the first 10 to register...if you wait $65 from the 11+...Registration will close on October 11th at 11:59pm.
Date and Time
Refund Policy
Contact the organizer to request a refund.
Eventbrite's fee is nonrefundable.