A Women's Circle and a Morning of Health and Wellness to Step into your Goddess Power.
About this Event
Join us for a nourishing and soulful morning to connect with your mind , body and soul and an opportunity to connect with our sisters again!
it's time for us to meet again, and what a better way than enjoying a healthy and fun morning on the beach?
Because we miss our sisters, I've created this experience!
Goddess Power: A morning of Health and Wellness on the Beach.
We will come together on the beach starting with an opening circle and intention setting, followed by 30 minutes of yoga to wake up and stretch our bodies and a fun 30 minutes of Chakra Dance ( chakra activation through music and movement) to help release any stuck energy, while also helping to center and ground our personal energy.
We will end by relaxing our mind and our bodies with 30 minutes of sound healing so we can integrate all of this experience.
IT'S TIME TO COME TOGETHER, REMEMBER OUR POWER AND STEP INTO OUR RADIANCE.
Are You craving for a deeper connection to yourself and other women?
Are you looking to be surrounded by inspiring and powerful women who lift you up?
Do you miss hanging out with your fellow sisters on events focused on health, wellness and also have fun?
BEAUTIFUL ONE, this Women's Circle is for YOU!
A little Outline of our morning together:
10 am -Arrive & Welcome Ceremony.
10:30 -Open the circle and set intentions.
10:45 -YOGA ( 30 MIN)
11:15-CHAKRA DANCE ( 30 MIN) by Anne Marie Dubois @theannemariedubois
11:45 -SOUNDBATH (30MIN) by Amber Joy @amberjoy_yoga
12:15- BREAK
12:20- SPEAKER PANEL Facilitated by Anne Marie Dubois
12:50- Closing Circle.
Our Sponsors :
-To Be Keto @tobeketo
-The Rio Yoga @therioyoga
- Fusion Wellness @fusion_wellness_co
-Amaz @liveamaz
What do I Bring?
-Yoga Mat, water bottle, blanket.
-Wear a COLORFUL & COMFORTABLE outfit.
Early Bird : $35 Sold Out
2nd wave tickets: $44
LIMITED SPACE.( 30 Women)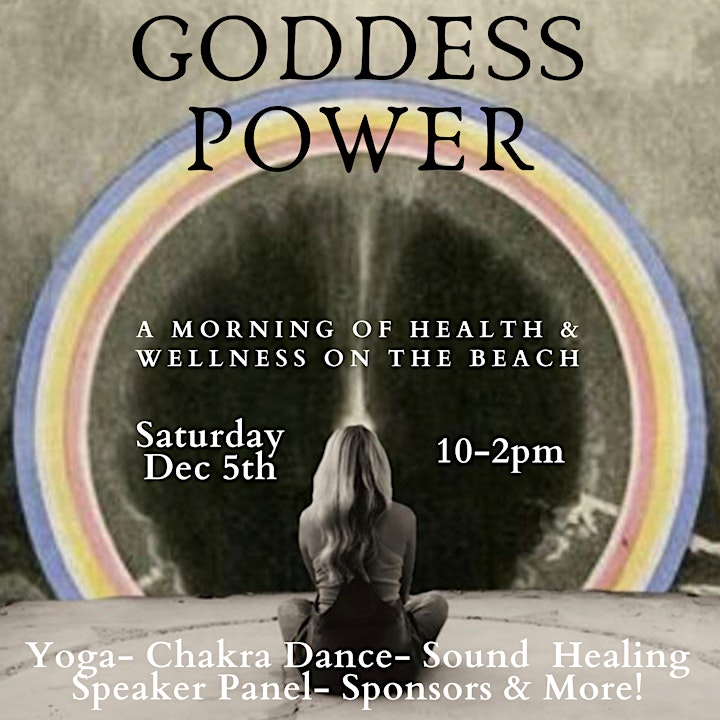 YOGA WORKOUT WITH GLEICE ANTONINI.
Hi, my name is Gleice Antonini, I'm a brazilian living a dream in California. I focus on support others who want to achieve their dreams and overcome their fears and insecurities.
I'm passionate about fitness/ wellness and through my passion I coach people to create and live a better quality of life, where we develop new habits to nourish our mind, body and soul.
Gleice is co-founder of To Be Keto, a company that helps people to achieve peak performance through meal and lifestyle planning. In this Saturday, she will bring her fiery strengths to empower us through a mixing of boxing and booty exercises to level up our morning and ground ourselves into our power.
IG:@GLEICEANTONINI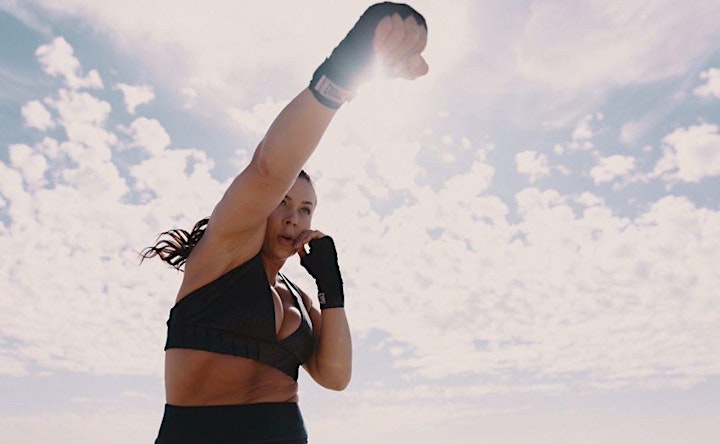 CHAKRA DANCE WITH ANNE MARIE DUBOIS.
Chilean-born Spiritual Superstar - Anne Marie Dubois is a speaker, stylist, fashion expert, and author. Anne Marie is dedicated to connecting women to their inner power and Superstar energy. As an international speaker, she encourages others to reinvent themselves from the inside out through connection to spiritual practices, movement, music, color, and the authentic expression of an individual's personal style.
Anne Marie's bestselling book, The Power of Color, is an enlightening and inspirational book designed to help women embrace themselves through all the elements of life that bring color – fashion, music, dance, and spirituality. Her goal is to inspire and empower others to live a holistic, balanced, lifestyle filled with joy and passion. You can find Anne Marie's self-empowerment events in Los Angeles and Chile. Unlock your inner Spiritual Superstar.
IG:theannemariedubois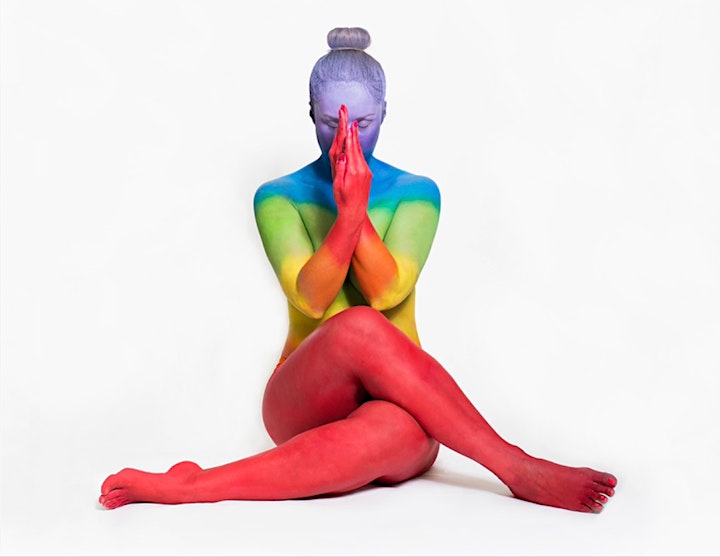 SOUNDBATH WITH AMBERJOY.
AmberJoy is a practitioner of the art of yoga and sound therapy. She currently works at a cancer institution where she has introduced the healing benefits of sound therapy to cancer patients undergoing treatment. Her primary goal is to combine Eastern & Western practices to optimize the healing process for cancer patients and their families.
IG:@AMBERJOY_YOGA