Event Information
Refund Policy
Contact the organizer to request a refund.
Eventbrite's fee is nonrefundable.
Shamanic energy healing and professional coaching for women in a combined group and 1-1 coaching space over 12 weeks (see schedule below)
About this Event
Gather with Goddesses Laura Kline-Taylor and Sarah Brianna Smith whose collective work aims to support and uplift women in the spaces they take up and the causes they take on!
This circle is for women who: 
seek the combined support and structure of energy healing and coaching to infuse the professional  and personal work you're already doing with the wisdom of your soul, spirit and the universe.
know the value of sisterhood and community on sustaining physical momentum, emotional endurance, and mental resilience during unpredictable times.
Join us in this intimate space held over 12 weeks for women who will support and uplift each other as well as the collective energies surrounding us as we move towards a new way of living in a new year.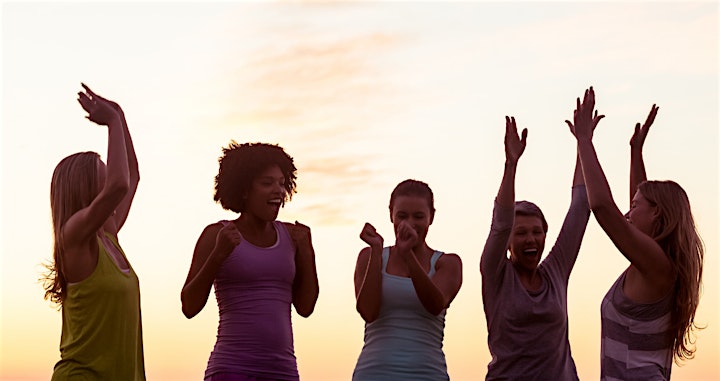 Now is the time.
It's a time in the world's history when the opportunity to turn inward required by the global health crisis of Covid-19 has exposed new talents, desires, and we are developing new strengths and gifts to bring those dreams to life.
It is time to declare and take ownership of the future and bring it into the light.
In a time when weaknesses have been exposed in the foundations of our societies, families, systems, and human rights, it's the time to acknowledge the roles women play, the places we want supported, and the times we don't show up.
And it's time to show up.
We are in a time when we are acknowledging the systems that have allowed us to operate with collective unconsciousness, and it is time to draw on our inner authority, and the voice that speaks from the depth of our innate wisdom.
We are in a time of awakening to more oneness and connection. Each of us more aware of our personal authority and responsibility. This is referred to by some as a unity consciousness that is calling. A way of living where only energies consistent with love and light may exist. The moments of living our lives as dictated by masculine forces are slowly slipping away as women everywhere take their power back individually and collectively - and rise up.
And it is time to gather.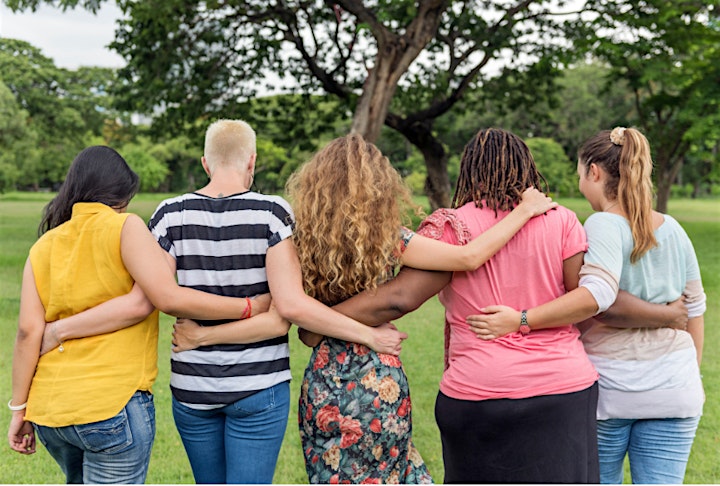 All Goddesses will receive:
Group Coaching & Healing. Two 90 minute group sessions/month on Wednesdays at 8pm Eastern / 5pm Pacific. *Recorded so you can review if you miss any part of it.
Introductory Shamanic Energy Healing and lessons on how to empower yourself to live in harmony with your own energy and Mother Earth.
Guidance on practices to support and enhance your body-mind-spirit alignment.
Integration of your Masculine and Feminine strengths and the experience of greater ease and flow in your professional and home life.
Interpretation and application of intuitive visions to daily life.
Techniques to overcome your most seductive strategies for self-sabotage.
1-1 Coaching & Healing. One 60 minute personal visioning session with Laura and/or Sarah
Support and Guidance from Sarah and Laura and our collective expertise in personal human connection and communion with ourselves, others, and with nature and the divine.
Partnership and attention of highly trained and practicing womens' empowerment coaches Laura Kline-Taylor and Sarah Brianna Smith .
Connection
Community and connection opportunities with like-minded women.
The support and accountability that are essential to creating true change in yourself, your relationships, and the world.
Direct access to Laura and Sarah on Voxer voice messaging app.
Daily contact with Goddesses in the private Facebook group.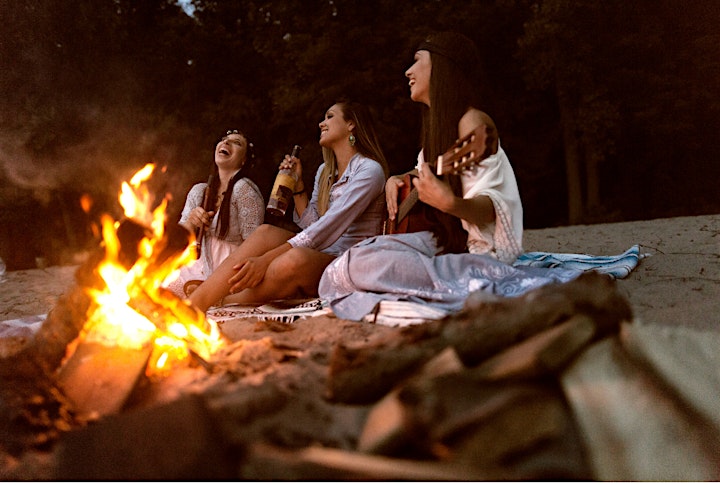 Schedule . When you click "Select a Time" you will see the date and time of our *first* session. Please add to your calendars all sessions held on six Wednesdays from 8-9:30pm Eastern on the following dates:
Feb 3rd & 17th
Mar 3rd & 17th & 31st
April 14th
Payment. Your payment of $1665 (three monthly payments of $555) will cover:
Attendance of six group energy work / coaching sessions over 12 weeks
Three 1-1 Coaching & Healing sessions (to be scheduled once you're registered!)
4+ hours of coaching each month via the two 90 min group healing/coaching sessions and one 60 min individual session.
Daily community engagement in the private Goddess Gathering Facebook Group.
Regular opportunities to practice the work by way of facilitated and self-directed accountability partnerships with other Goddesses.
Unlimited direct access to both Sarah and Laura via Voxer (free voice messaging app).
Additional Information.
Pay in full option of $1555
Refer a friend who joins and receive an additional $100 discount.
While enrolled in the group, additional add-on sessions are available with either Laura or Sarah at the rate of $155 per session, exclusive to Goddesses!
Limited scholarships available on the basis of need.
Request a scholarship application and direct all inquiries to Laura & Sarah at GoddessGathering111@gmail.com
Date and Time
Location
Refund Policy
Contact the organizer to request a refund.
Eventbrite's fee is nonrefundable.