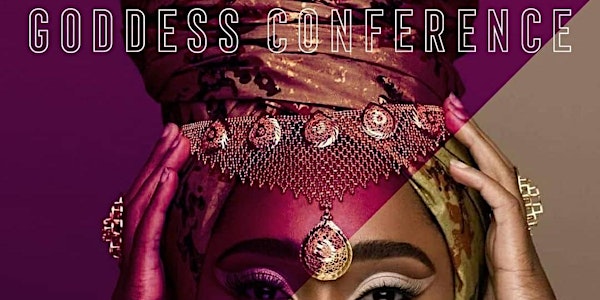 Goddess Conference 2022
Calling the spiritual women of the magical forest, we are gathering again for the 3rd annual Goddess Conference! Featured speakers and vibes
When and where
Location
The Zen Bar 553 Joseph E Lowery Boulevard Southwest Atlanta, GA 30310
About this event
The 3rd Annual Goddess Conference is here!
Set in Atlanta and virtually, this hybrid conference will run for 2 days Saturday and Sunday.
From 11am- 4pm
The first day will be about your tools, resources and the knowledge that will advance you and prepare you for the next season of your life.
The second day will offer a release of the energy, emotions and deep feelings that have gotten stuck and stagnant in your energetic body.
Join Goddess Queen Jah Ast, author of Goddess Awakening for this moment in time and herstory healing.
Jameelah Assata Auset is an Ascended Master Teacher and Spiritual Life Coach who is widely known for for bringing individuals together who are aligned spiritually, guiding women through their spiritual journey, developing community, and creating physical and spiritual safe spaces where the aberrations of low self-esteem, overthinking life, and stress about failure can be conquered. Jah resolutely believes that people should do what they want with their lives unless it's harmful to themselves or others. She passionately pursues a close relationship with her children and family, dancing, yoga, and evolving. She values freedom, Mother Earth, community, family, wealth, and health. The daughter of Trinidadians, Goddess Queen Jah Ast was born in New York and raised in Atlanta, Georgia. She graduated from Agnes Scott College with a Batchelor of Science degree in Political Science. She is also an ascended Sacred Woman from Queen Afua's Rites of Passage program.
freethefeminine.com
Instagram @goddessqueen_jahast
Facebook @freethedivinefeminine
Youtube @Jameelah Assata
Your Event Host: Trudy Benjamin
@Queentrudianna
Facilitators
Demi Lizzann is a skilled Aromatherapy Practitioner with a focus on the unique Spiritual Essences found in plants and humans alike. She looks forward to offering purely holistic aromatics to dress your spiritual essence in bliss during the Goddess Conference 2022!
@Traces.of.Akoya Website: www.tracesofakoya.nu
Affirmation: That Which One Seeks Is Found Within
Candace Shrima Su Meri
Sacred Women Practitioner and Life Coach
@gaispassions