Description
YOU ARE SURROUNDED BY THE TEACHERS YOU SEEK
Hosted by the women behind The Aerie Collective, Goddess Camp exists to inspire, educate and connect the leaders and dreamers of tomorrow. We unite 100's of women-identified individuals from all over the world for a nature-immersed "WisdomShare" retreat in Northern Ontario, Canada.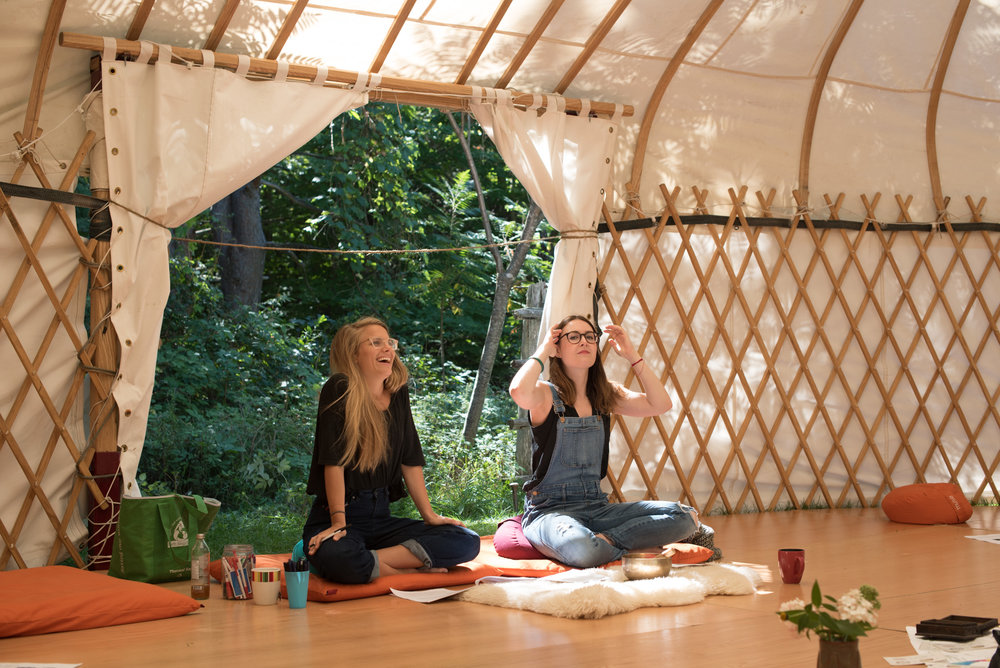 WISDOMSHARING
Each guest at Goddess Camp is invited to lead a workshop and is encouraged to attend workshops led by their peers. "But what wisdom do I have to offer?" Accepting that you (yes, you) are enough. It can seem like a tall order, but you are not here on this whirling blue planet by mistake. We all must figure out a way to own it. 'It' being everything that makes you curious, energized, or...darn right, nerdy. We know that you are just as epic as all the teachers surrounding you. Dare yourself to trust your own wisdom. Whether it's a growing interest, lifelong passion, or expertise, this exchange of ideas, skills and visions creates an empowering anchor, connecting individuals across diverse fields.
That my friends, is a WisdomShare.
A DAY AT CAMP
OUR MORNINGS
After waking up in your cabin enjoy a sunrise dip, tea ceremony, morning meditation or maybe even a yoga class, all before a nutritious, and incredibly delicious breakfast. You will then have the opportunity to participate in small (8 person) workshops led by your peers. You will also have the opportunity to facilitate a WisdomShare in one of these morning workshop slots!
2017 Attendee WisdomShare's will be launched in June!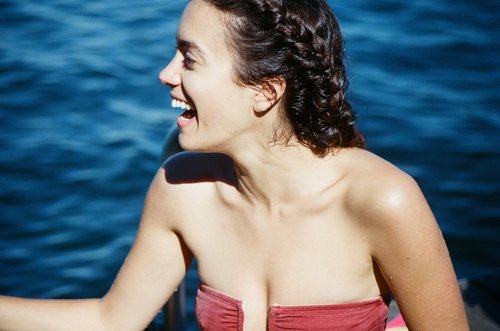 OUR AFTERNOONS
Our afternoons are filled with spontaneous fun (indigo tie-dye anyone?) and perspective shifting WisdomShare's that take place throughout camp. These are larger gatherings focused on unique topics led by experts in a variety of fields.
2016 Topics Included:
For Better Tomorrows | The Future According to Women
Mindfulness, Compassion and Finding your Truth in these Uncertain Times
Turning Creativity into a Career
Exploring Privilege
The Transference of Wisdom in this Digital Era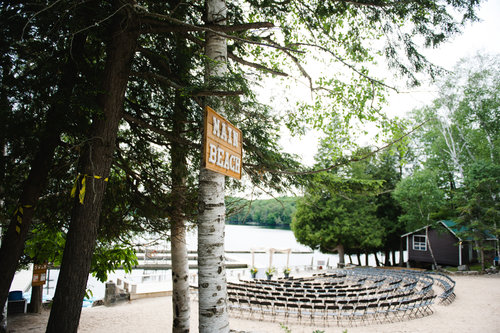 OUR EVENINGS
Every evening we will have unique opportunities for the entire Goddess Camp community to come together and connect. This is the time to relax, unwind and let your "wild woman" shine.
On these warm summer nights we will dine, drink wine, gather around fires and dance under the moon to incredible DJ's. Musicians are more than welcome to bring their acoustic instruments for live jam sessions.

LODGING
The lodging at Goddess Camp is rustic and minimal - think summer camp! Nestled within the trees in the beautiful Haliburton Highlands, near Canada's famous Algonquin Park, each shared cabin has its own bathroom facilities and there are designated shower buildings nearby. Private cabins feature their own shower facilities. All cabins have a tranquil view of the private lake and there are open porches to enjoy the warm sunlight and fresh breeze! Guests will need to bring bedding.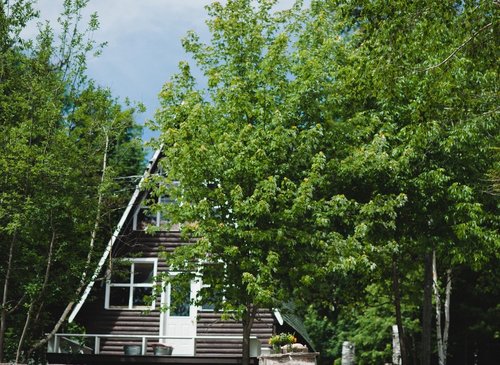 THE DINING EXPERIENCE
We pride ourselves on providing incredibly nutritious, delicious, vegetarian (vegan options available) and yes, Instagram worthy dining experiences. We use as much organic and locally sourced produce as possible, with all meals thoughtfully designed by our Goddess Camp partners ByNature.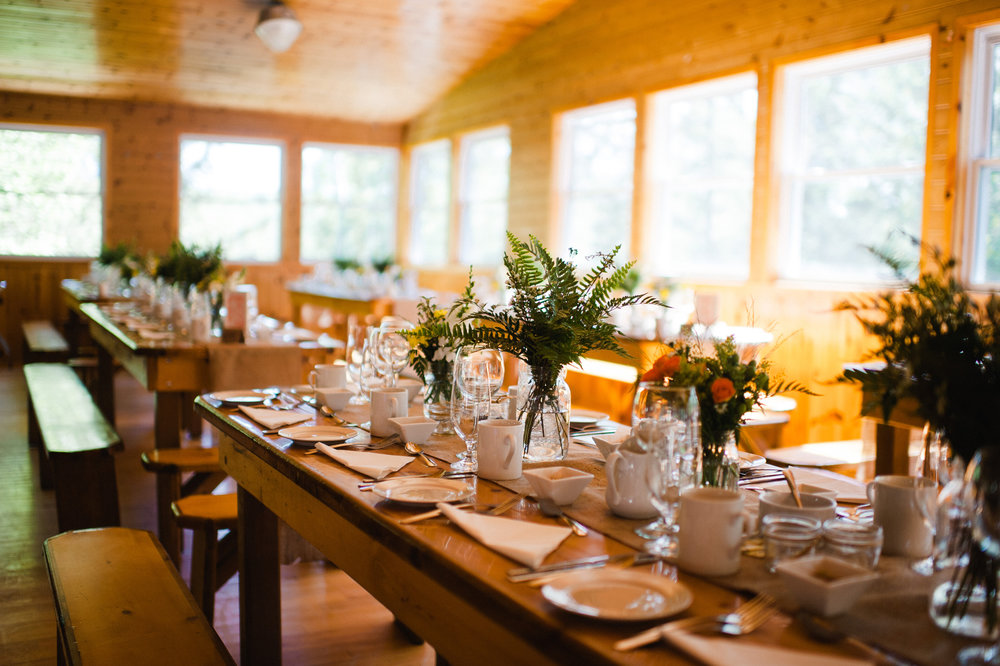 WE LOOK FORWARD TO CO-CREATING OUR 2017 GODDESS CAMP WITH YOU!!


FAQ'S
WHO CAN ATTEND GODDESS CAMP?
Goddess Camp is open to all women-identified individuals. Our WisdomShare community is rooted in the notion that we are surrounded by the teachers we seek (that includes you!) and as such, we invite "teachers" of all generations, races, ethnicities, sexual orientation, geographical location - the list goes on! - to come together, share and relish in the innate wisdom within each one of us.
WHO HOSTS GODDESS CAMP?
Goddess Camp was founded by The Aerie Collective - a wellness organization based in Toronto and Brooklyn. The women behind this community - Elle, Claire and Laura - began hosting WisdomShare gatherings in 2014, and haven't stopped since. Read our story to learn more, and explore upcoming gatherings at The Aerie Collective.
WHERE DOES GODDESS CAMP TAKE PLACE?
Goddess Camp 2017 will take place at Camp Timberlane in Haliburton, Ontario, Canada. The Haliburton Highlands region is one of the highest points on the Canadian Shield, and is home to many rivers and lakes fueled by natural springs.
HOW CAN I GET THERE?
Roundtrip ground transportation is offered between Toronto Pearson Airport (YYZ) and Goddess Camp. Whether you are based in Canada or beyond, we would love to help you plan your trip. For example, flights between New York to Toronto are under $200 USD if booked in advance!
WHAT IS A WISDOMSHARE?
Each guest at Goddess Camp is invited to lead a workshop based on their interests, passions and skill sets. In turn, they are invited to attend workshops led by their peers. Whether it's a growing interest, lifelong passion, or expertise, Goddess Camp is a platform to share knowledge, life experience and to make important connections. Please contact us if you have any questions - we would love to hear from you!
DO I HAVE TO BE A TEACHER? WHAT IF I DON'T HAVE ANY WISDOM TO SHARE?
Aha! This is exactly why our WisdomShare community began. We, too, felt that we did not have any wisdom to share but, as our community grew - attracting creators, dreamers, thinkers, artists, students and entrepreneurs - we realized that everyone has something unique to offer - whether a tangible skill, passion or life lesson. For example, WisdomShares' at our 2016 Goddess Camp included a group discussion on body image, a nature hike, an improv 101 workshop, a creative writing workshop, and so on.
WHERE + WHEN DO I SUBMIT MY WISDOMSHARE?
Once you register for Goddess Camp, you will receive a welcome email with all the important next steps - including a form to upload your WisdomShare description, visuals and any accompanying promotional material. There is a hard deadline for the WisdomShare submissions, which we will share upon registration! If you do not submit your WisdomShare by this date, unfortunately you will not be able to teach a WisdomShare.
WHEN AND HOW DO I SIGN-UP FOR THE WISDOMSHARES HOSTED BY MY PEERS?
Once registration and submissions for Goddess Camp has closed, you will receive an exciting schedule of all the unique WisdomShare's offered by your peers! We encourage you to sign up as soon as possible, since they tend to fill up very quickly!
WHAT IF A WISDOMSHARE I WANT TO TAKE IS FULL?
WisdomShare sign ups are first come, first serve and once the session is full there is little wiggle room. You are welcome to see if you can switch with anyone however this must be organized amongst your WisdomShare peers and not facilitated.
WHAT IF I WANT TO ATTEND BUT CAN'T AFFORD A TICKET?
We are offering 2 sponsored tickets this year for people who would love to come but cannot afford the experience. For those who apply, the sponsored tickets will be issued on June 1st. We also offer volunteer opportunities and payment plans for tickets with monthly deductions to pay over time. Please contact us about these opportunities.
WHAT DOES A TICKET INCLUDE?
The ticket to Goddess Camp includes 4 nights lodging in a peaceful, lakeside cabin, close access to showers and bathrooms, 3 nourishing daily vegan and vegetarian breakfast, lunch and dinners, 4 full days of WisdomShare's, daily morning rituals, and evening gatherings including dance, music, chanting, and more!
CAN I BRING MY FAMILY WITH ME? AND IS THERE AN AGE LIMIT?
Yes, but they must be 19 years old and above. Many of the women attending camp are 50+ so anyone above 19 is more than welcome. Please note however* Camp Timberlane is unfortunately not wheelchair accessible.
WHAT DO I NEED TO BRING?
Once you register for Goddess Camp, we will send you a handy check-list of everything that you might need for Goddess Camp!
CAN I BRING A PET?
Guests are invited to bring animals if cleared with the hosts. Please contact us.
ARE TICKETS REFUNDABLE?
The Goddess Camp deposit and tickets are not refundable. They, however, can be transferred to other guests. Please contact us if you need to transfer your ticket to a different name.
WILL I NEED TO BRING ANY MONEY?
You may wish to bring some cash for the Sunday Market at Goddess Camp, where all of the Goddess Camp community will be invited to sell a service or creation!
HOW CAN I BECOME A VENDOR AT THE SUNDAY MARKET?
If you are interested in selling a product or service at our Sunday Market, please contact us. A note that the Sunday Market is only open to Goddess Camp guests.
WHAT IS THE LODGING LIKE?
Think summer camp. The lodging is beautifully minimal. As an attendee you have the option to book a bed in a shared or private cabin. If you would like to book a cabin for you and a group of your friends, you can! Please contact us for group registration.
ARE THERE CAMPGROUNDS?
There are no campgrounds, but there are a variety of rooms and cabins at Camp Timberlane to suit your needs.
WHAT IF I HAVE DIETARY RESTRICTIONS?
Please be sure to notify us if you have dietary restrictions.