About this Event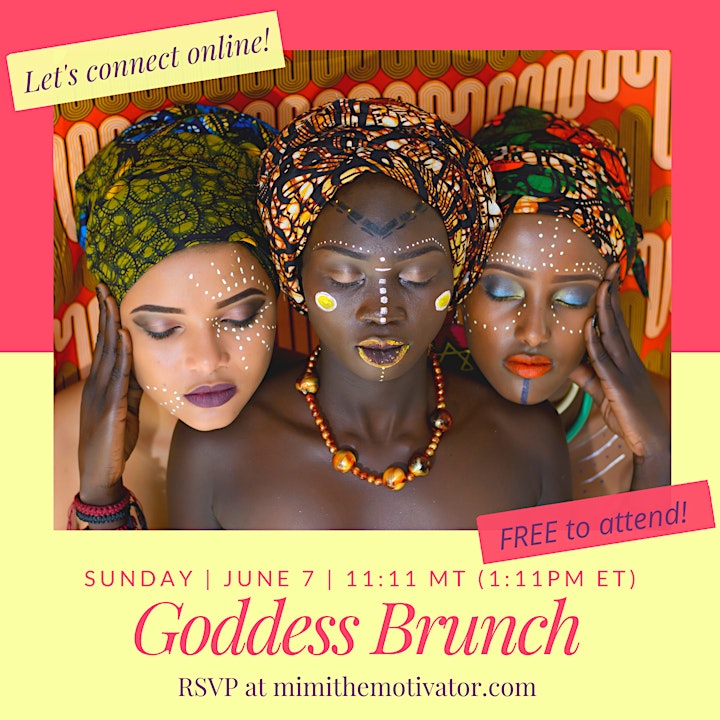 Namaste!
Join your favorite motivator's favorite motivator, Mimi the Motivator and her goddess friends for a virtual brunch. This event is a divine opportunity to connect with like-minded ladies for some love, laughs and libations. This is the event for you if are:
a sage burning sistar,
into crystals, stones and/or runes,
the proud owner of a yoga mat,
have been looking for your tribe, or
interested in learning about new spiritual practices.
Grab your mimosa, wine or favorite beverage and foods. Pull out your favorite white or favorite chakra colored outfit. Throw on your crystals. And pull up a seat to the table of Divine Feminine online!
Also check out the upcoming Divine Awakening Virtual Retreat June 21-27, 2020!