Goats. Yoga. Handstands. at Urban Sprouts Farms
Description
Yogardener has spent the last several years combining permaculture, landscaping and the principles of yoga to help Atlantans create personalized outdoor spaces you can CONNECT with — we want to say THANK YOU to our community for supporting our abundance. We are offering a playful all-levels handstands yoga class, and partnering with our friends at Red Wagon Goats to bring their four-legged friends to play along with us. The event will be held at Yogardner's home, Urban Sprouts Farm, a MAGICAL biodynamic certified organic urban farm.
Our handstands class will be at 3pm, with complimentary smoothies to follow, and music sets by Paul Knight throughout. Class will led by Everarde Caulk, Courtney Gabinetti and Will Allerdice (lots of teachers for lots of support!) Tickets are $35, but because we want to say a big thank you to our supporters, we've worked out special early bird pricing now through Earth Day (4/22) for $25. We're your local granola contractors & entrepreneurs, and this is how we party!
Not a fan of handstands? Check out our all-levels restorative class at 4:30!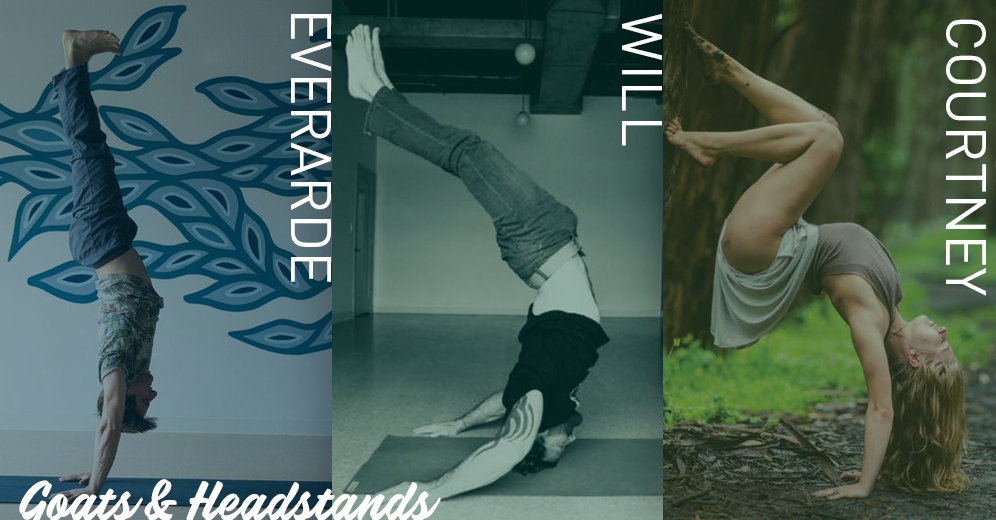 in collaboration with