Description
Omni Ballroom
5366 S. BANNOCK ST.
LITTLETON, CO 80120
CARPOOL IF YOU CAN
YOGA MAT RENTALS $5 (Bring your own if you want!)
LESSON SCHEDULE:
9:00AM - 10:00AM

10:30AM - 11:30PM

12:00PM - 1:30PM
*WE WILL PUBLISH NEW LESSON TIMES ONCE THE PREVIOUS LESSON HAS REACHED OUR CAPACITY REQUIREMENTS. Thank you for understanding.
GOOD VIBES ONLY AND BRING LOVE!
Rocky Mountain Goat Yoga has partnered with our good friends at Omni Ballroom for the 2019 spring season! That's right! Stay out of the heat and come snuggle some baby goats on a Sunday morning at a super cool dance center in Littleton, CO. This venue is a beauiful and comfortable space and perfect for heated, indoor goat yoga!!
Tickets will sellout fast!
ABOUT OVERSTREET DANCE STUDIO:
The Omni Ballroom, formerly known as the Overstreet Dance Center is Denver's largest dedicated dance studio which serves independent dance professionals in their efforts to provide lessons to their students. Omni Ballroom serves the diverse dance communities such as:
Social – dances such as Lindy Hop and the many swing dances

Ballroom – dances in the American and International styles

Club – dances such as Hustle and Salsa

Fitness – exercise classes using dance and music

APPARENTLY GOAT YOGA!! (GOATS LOVE TO DANCE)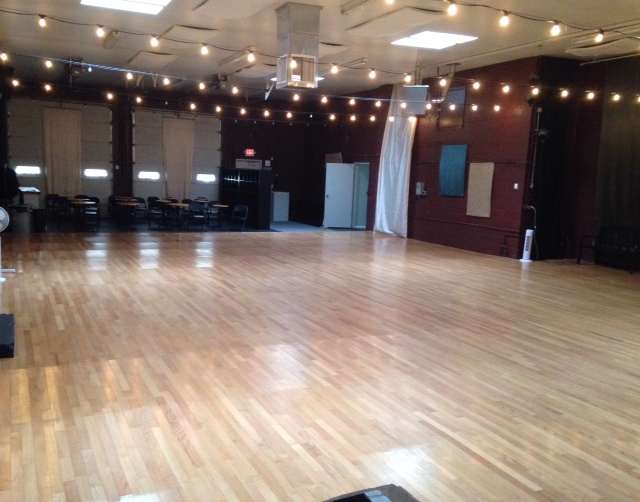 ABOUT THE LESSONS:
Our events proceed with a 45 minute goat yoga lesson taught by a certified yoga instructor and end with a 15min decompression for our guests & goats.

The guests can pet the goats, hold the goats and just spend time loving the gift of these cute and innocent animals.

This is also a great time for guests to capture their moments on camera. Guests always want their friends to see their interaction on social media!

This event is a BYOB event. No alcohol will be served at this event but you are welcome to bring your own if you are 21+.

We will provide yoga mats for a $5 rental fee.

You will have fun and you will connect with animals like never before.



REFUND AND RESCHEDULE POLICY:
Refunds will be honored more than 7 days prior to the event. Guests can reschedule their lesson time once.

If guests no show to their scheduled or rescheduled lesson time without notifying RMGY, the guest forfeits their ticket and no refund or reschedule will be offered.

$5 Lesson Transfer Fee

If lessons are cancelled due to poor weather conditions, we will transfer guests tickets to a future lesson.

If the lesons does not meet our expected capacity, we will transfer tickets to another RMGY event.

We are unable to refund partial orders for discount codes that were not applied during the original time of purchase.

We are unable to apply discount codes after tickets have been purcahsed at full price