About this Event
Experience GOAT YOGA led by certified instructors while Nigerian Dwarf goats roam the class. Participants inadvertently create playgrounds for these little goats while also experiencing spontaneous laughter, joy, happiness and stress relief.
We are raising funds for #BajaBound organization. Please join us and bring a friend (or two). Space is limited so do not wait!!!
What to bring: Yoga mat (or towel), water, and your iphone.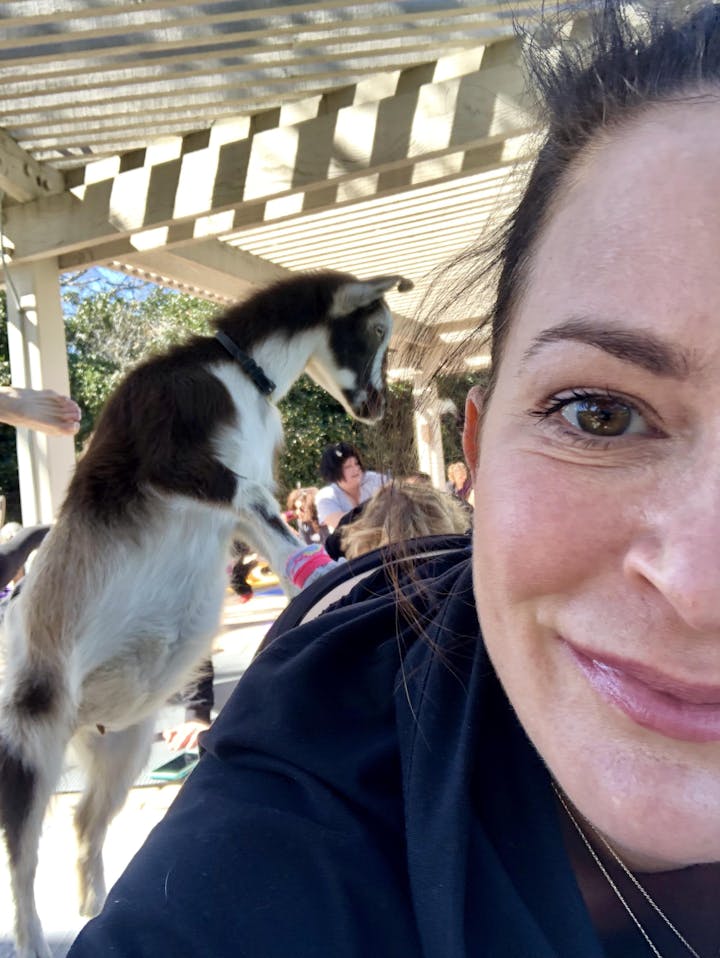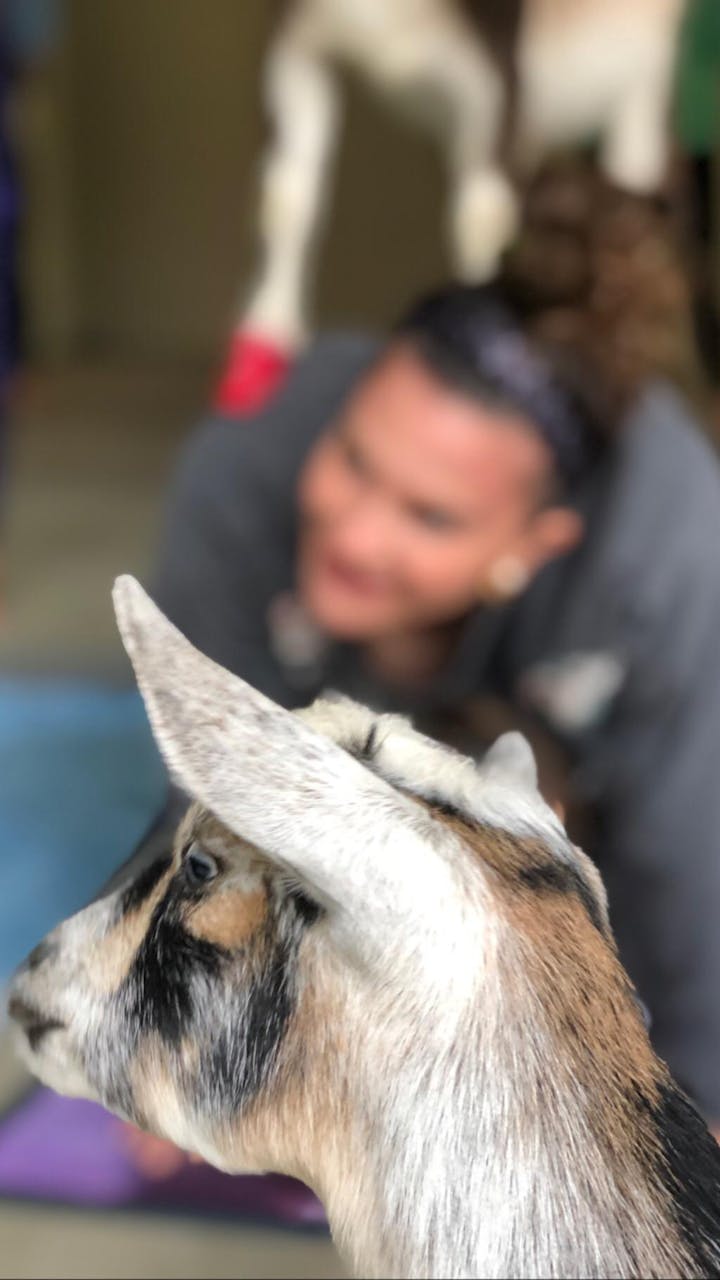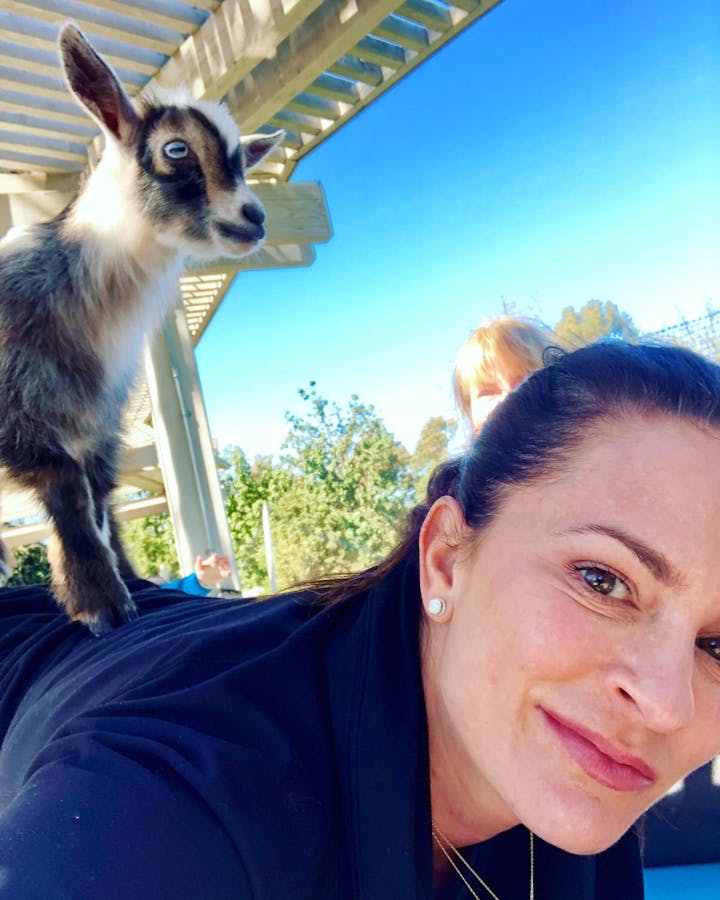 Meet GiGi born January 2019 - she's a pro at having fun and hopping onto your back for photo opportunities.