Multiple Dates
Goat Yoga For A Cause, Benefiting Michael Hoefflin Foundation
Description
Calling all Yogis or Yogis in training!
Come join Celebrity Dancer Nick Ventura on July 21st & 22nd for Goat Yoga For A Cause!
This event is a fundraiser for Dancing With The Stars with 100% of the proceeds benefiting the Michael Hoefflin Foundation. For more information about the organization please visit this link https://www.mhf.org/partner-events/2018-mhf-dwos-nick-ventura/
---
About the event:
Each class will be held by a certified yoga instructorr while goats roam the class with the guidance of a goat trainer. Participants inadvertently create playgrounds for these little goats to jump on, rebound off, trot under & crawl through various yoga postures held by class attendees. The playful antics and gentle manner of these adorable critters, open hearts, widen smiles, strengthen cores and deepen stretches throughout each yogi's practice.

Location:
The location will be at a private residence in Sand Canyon. There will be a series of signs directing you where to park and where the goat yoga will be held.
Timing Breakdown
Arrive 30 minutes before class for

check in, meet & greet the goats
Class will be 60 minutes
There will be 30 minutes after class for petting & posed pictures with the goats
What to bring:
Bring a washable yoga mat, towel, and bottled water.
Remove loose jewelry
Wear comfortable clothing.
We recommend that yogis weigh at least 75 pounds.
***SPACE IS LIMITIED, MAKE SURE TO SNAG YOUR SPOT AS SOON AS POSSIBLE!***

---
Event Sponsors: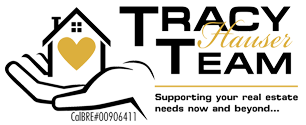 ---

The Michael Hoefflin Foundation:
The Michael Hoefflin Foundation is a non-profit organization that assists children diagnosed with cancer and their families. For over 20 years, the Foundation has provided individualized, caring support that addresses the various ways in which life is disrupted for families facing a pediatric cancer diagnosis. The aim of the Michael Hoefflin Foundation is to ensure families have what they need so that their child can concentrate on getting well.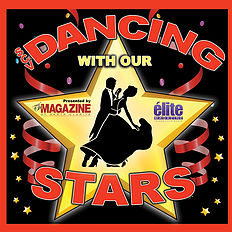 SCV Dancing With Our Stars
SCV DWOS is a friendly dance competition that gets about 20 non-profits together to raise money and awareness for their causes. The non-profits chose a local celebrity to represent them as their dancer. Then it is up to the non-profit and celebrity dancer to raise as much money as possible by getting proxy votes (voting platform that is given out the night of the event) and conducting fundraisers. We then pair the celebrity with a professional dancer. Each team choreographs a dance for the night of the event.