Description
GOAT YOGA at the DOG PARK!
Join us for a Saturday morning class at Play Wash Pint in Southside!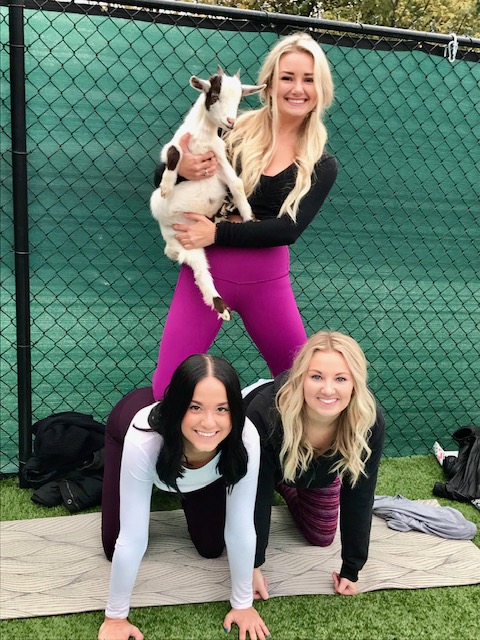 On site at Play Wash Pint dog park in the heart of Southside
Led by a certified yoga instructor
Snuggles with the goats of Goat Yoga Chattanooga
After your yoga class stay for a wide selection of beers, ciders, and dogs.
Important Info & FAQs
Space is limited!
Bring your own mat. If you don't have a mat, a large towel is perfectly acceptable.
Goats are not potty trained. There is always the slight chance of goat berries on your mat.
Children are welcome for Goat Yoga but must have a ticket and supervising adult.
Even though the event is at a dog park, please leave your pup at home for this event today.
Dress warm as classes are held outdoors.
Only paid ticket holders will be allowed in to the facility to participate.
Yoga class will allow for plenty of time for your goat selfies!
Come ready for fun!
Please fill out this release before you attend. Put 'GY' in place of a dog's name.