Actions and Detail Panel
GOAT Salon with William Werner
Wed, December 7, 2016, 6:30 PM – 8:30 PM PST
Description
Mules love to talk...but we love to listen as well, especially to you. GOAT* Salon gives you an opportunity to speak your mind.
Each salon features a special guest who will talk about something they are working on - a book, music composition, video piece, online project - or just a provocative topic they have an opinion about. But more importantly, we want you to ask questions and chime in, salon-style. It'll be thought-provoking, funny, and yes, there will be adult beverages.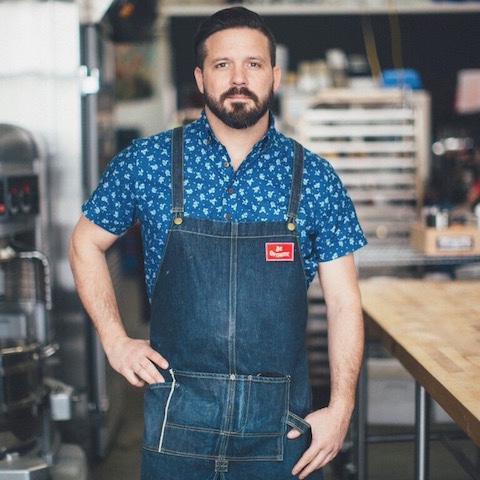 Our guest is chef William Werner of Craftsman and Wolves. William will speak about: "Our hustle. Staying true to the vision while expanding."
William Werner is Chef/Partner of Craftsman and Wolves (CAW), an award-winning contemporary patisserie and cafe, based in San Francisco. With a nod to classic French technique and an emphasis on seasonal change, the menu offers pastries, cakes, confections, confitures, breads, desserts, as well as savory fare and signature drinks.
Current locations include CAW Valencia in the vibrant Mission district; CAW Pacific in the growing Russian Hill neighborhood; and The Den in Bayview. CAW also has a farmers' market stand at the venerable CUESA Ferry Plaza Farmers Market, and an online retail shop shipping nationwide.
Since opening the first location in 2012, Werner has garnered praise both locally and nationally in publications, including New York Times, Wall Street Journal, Real Simple, Esquire, Food & Wine, and Bon Appétit. GQ magazine named his famous "Rebel Within" as #6 on "The 50 Best Things to Eat and Drink Right Now."
Werner serves as a Valrhona Pastry Chef Consultant and leads professional culinary demonstrations and classes around the U.S. and Canada.