About this Event
**Don't fret, There will be photos available with the little Goats for a donation of $15 cash or venmo to @CityGrazing, and $40 VIG at the event which can be purchased at the door when reservations sellout. Reservations during their time slots and VIG will have priority. Please RSVP to ensure your spot at the event, as we expect a large walk up crowd. Thank you!
If you can't be with the one you love, love a GOAT this Valentine's Day!
Value Culture, City Grazing and Snap Fiesta are proud to present the 3rd-ever FREE Valentine's Day goat extravaganza!
RSVP for access to the most anticipated Valentine's Day event in the Bay.
All Ages event.
Friday February 14th, 2020
4pm-8pm Goat Happy Hour
8pm-11pm After Party in same location
580 Green St.(at Columbus), North Beach, San Francisco
Recreation Sound Systems Presents Local Maker Mart
GOAT My Valentine! Save the Bees!
-Little Goats
-City Grazing Goat SnapFiesta Photo Booth with all proceeds to benefit City Grazing
-Art Show
-Pop-up Local Maker Mart featuring up and coming artists, and local goods for purchase
-Creative Cocktails and drinks for purchase
-Limited Edition HolyCraft Beer. Their new flagship North Beach Brewery opens later in 2020 at 787 Broadway St., San Francisco. www.holycraftbrewery.com/
-Free Kisses
-More
-Hosted by Adam Swig and Value Culture www.valueculture.org / @ivalueculture
GOAT PHOTOS by SnapFiesta
We encourage you to make a reservation for Goat Portrait Photos. This is done to lower your wait time in line, and to create a happy, healthy environment for the Goats. All proceeds of the photo booth go to support City Grazing, 501c3 and a healthy planet.
What if you don't make a reservation? Fear not, even if it says sold out, Goat photo portrait tickets will be available at the door 'a la carte.' Reservations will have priority!
Don't want to wait in line? Get a V.I.G. ticket and skip to the front!
Enjoy and explore North Beach, make a night of it and enjoy dinner and drinks at the many wonderful restaurants and legendary bars within a few blocks from the party.
Goat My Valentine 2020 in the News!
-#1 Valentines Day event by NBC BAY AREA
-#4 thing that isn't an overpriced dinner on Valentines Day by The Bold Italic
-Featured by 7x7 most fun things to do on Valentines Day
-Hoodline Top Choice
-Top Pick by FunCheapSF
Goat My Valentine 2019 in the News!
-The #4 thing to do this Valentine's Day by Time Out San Francisco
-The #4 Galentine's Date by The Bold Italic
-Featured by ABC 7 News
-Hoodline Top Pick
-Top Pick by FunCheapSF
About City Grazing
City Grazing is a San Francisco-based goat landscaping non-profit organization dedicated to sustainable land management and fire risk reduction through outreach, education, and implementation of goat grazing. An environmentally beneficial solution to weed control, we rent out goats to clear public and private land. Whether you have an acre or an overgrown backyard, our goats would be eager to eat your weeds and aid in fire prevention naturally. When they are not out on the job our herd lives on pasture in San Francisco's Bayview district between the SF Bay Railroad and Bay Natives Nursery.
More info at www.citygrazing.org
About Value Culture
Launched by SF Native Adam Swig in 2019, the mission of Value Culture is to produce and support artistic, educational, charitable, and spiritual events to inspire the next generation to give back to their communities.
We want to partner with you. We want to empower you. Whether you're a for-profit business, individual, or a non profit organization, we want to help you achieve your community, cultural, and philanthropic goals.
Major cities across the USA are becoming transient hubs with local identities and values lost amongst the new masses. Rather than civic, community, and cultural growth, this generation is encompassed with their own professional growth, experiences, and wealth.
Value Culture is taking on this mission of engaging this generational cultural shift by bringing back and pushing cultural values forward in our ever globalizing world in an accessible manner.
More info at www.valueculture.org
Capturing experiences since 2011. SnapFiesta was developed from a vision of combining a modern photo studio setting with the nostalgic whimsy of an old-fashioned photo booth. Fast forward 8 years to SnapFiesta making its mark – embracing innovative technology and interactive art to create engaging brand experiences and exciting social events.
Based in San Francisco and Los Angeles. Serving all markets nationwide.
Call us for your next event and join the fiesta!!! More info at www.snapfiesta.com
About Recreation Sound Systems Presents Local Maker Mart
When we see a vacant space in San Francisco, we see an opportunity.
From now until the end of the year, we will be activating the recently vacant Citi Bank building at 580 Green Street at the top of Columbus Street in North Beach, the Heart of San Francisco. We have remade the bank into a space for makers, for local artists, for performers, for you, to come together and enjoy the holidays, appreciate art, buy and sell gifts, and enjoy refreshments and company.
More info at https://localmakermart.com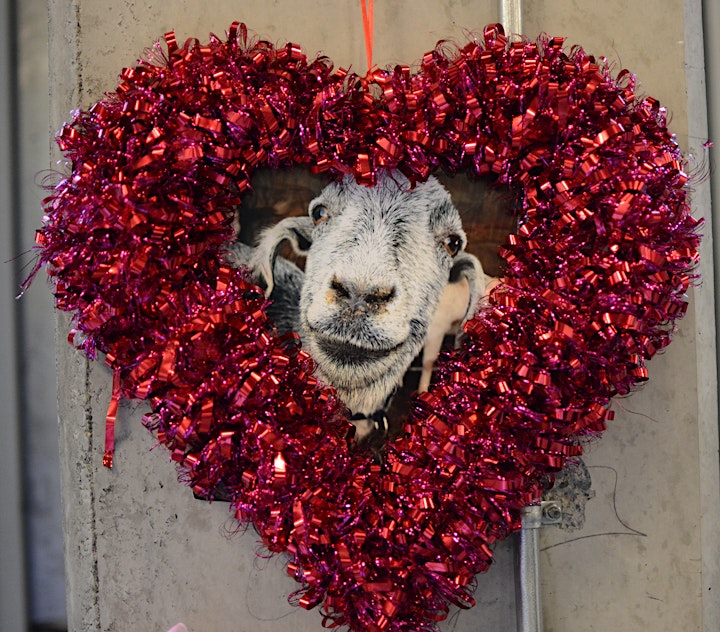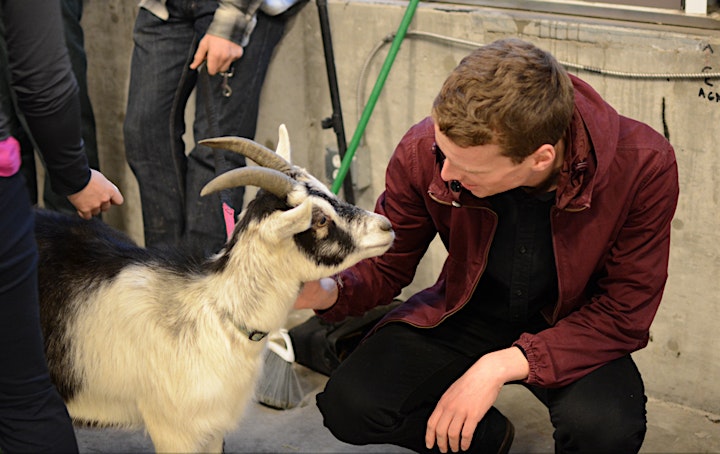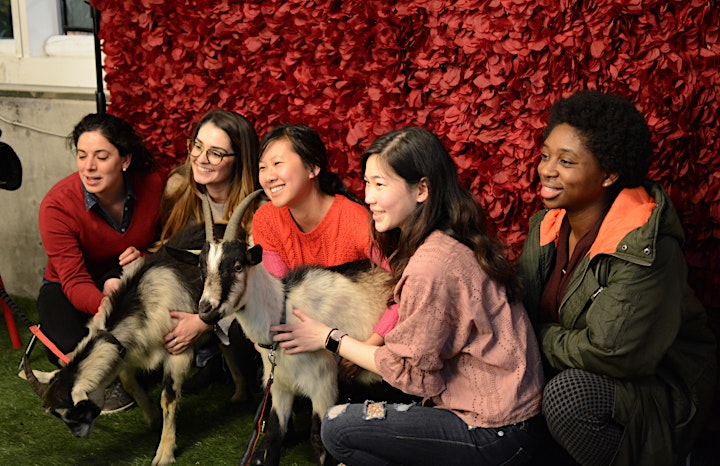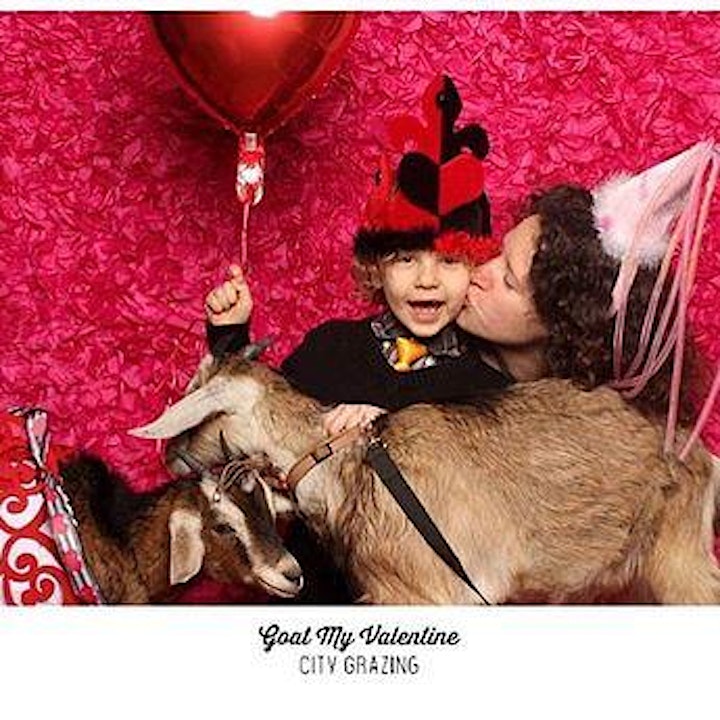 Organizers note: By RSVPing, we the organizers, Value Culture, City Grazing, SnapFiesta, and Recreation Sound's Local Maker Mart are not responsible for any personal injury incurred at the event, or following the event. You also grant us permission to use any video, photo, or media content captured at the event that includes your image and likeness in future marketing for City Grazing, Recreation Sound, Local Maker Mart, HolyCraft, Palmia Beer, and SnapFiesta. No Refunds.