Are you in love with wine? Have you ever wanted to visit a winery to do a little wine tasting all while creating new friendships?
About this event
Are you in love with wine? Have you ever wanted to visit a winery to do a little wine tasting? Want to connect with other women and create new friendships? Well, now you have your chance to! Goals with Girlfriends presents an intimate traveling experience along with girl talk, wine, and good vibes ONLY. You will be escorted to the winery on a party bus, which is the ultimate party vibes. There are only 25 spaces, so reserve your spot now! The trip total is currently $125(with tax included) and the deposits are only $35 + tax due by Wednesday, June 30th! You just have to pay the full amount by Monday, July 26th! You can also pay the full amount upfront. Please keep in mind all ticket purchases are non-refundable.
Your ticket purchase includes:
Transportation to and from the winery
Admission to the winery
Light Bites and a variety of wine tasting at the winery
Grape Stomping activity at the winery
Swag Bag with goodies from The Makings of B & sponsors.
My first winery trip was an experience that was unmatched! This year I plan to travel to a different winery and create another amazing experience!!
Once your payment is made you will receive follow-up details regarding the Winery Trip. All attendees must be 21 years of age or older no exceptions!
Details regarding COVID-19:
To ensure the safety of each individual attending the winery tour, all attendees must provide a negative PCR test within 72 hours of the event or provide your vaccination card. There will be a reminder sent prior to the event and a link provided to upload the required items.
For more details before purchasing, or sponsor inquiries, please email us at info@themakingsofb.com.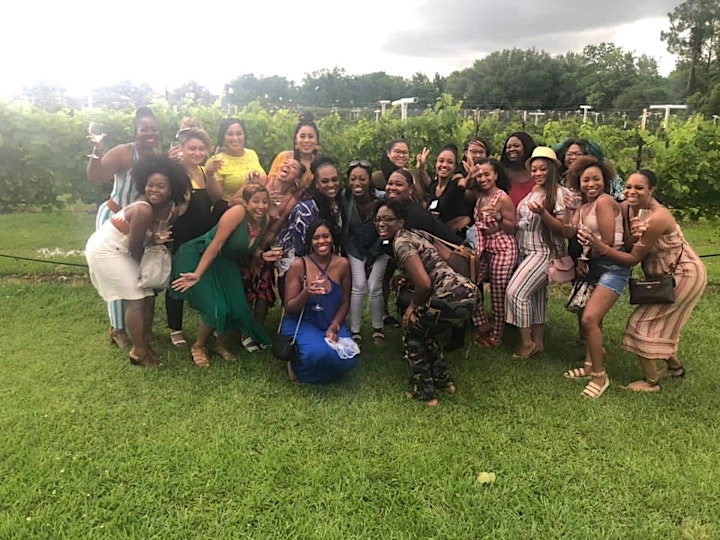 Organizer of Goals with Girlfriends: Second Annual Winery Trip
Hey there! I am Brittani Alix, I am a Full-time Mom, Full-time Graduate student, and Educator. I am also a Lifestyle & Inspiration Blogger, Motivational Speaker, Event Curator, and Branding & Marketing Strategist. I help with brand launches or any type of event. I also assist with branding development, resumes, cover letters, and web design. Just call me Jane of all Trades.
The Makings of B is a multi-service organization with services for a variety of needs that include: women s empowerment events, blogging, volunteering, mentoring, event planning, cover letter & resume assistance, branding & marketing assistance, content creations, and more!
The Makings of B represents a woman who turned her pain into her passion. I am also sharing my life experiences and hoping to continue to inspire and grow! There was a moment in my life recently, where I realized, I wanted to take charge, and be the woman I have always wanted to be. I began to list everything I wanted to do, when I wanted to do them, and how I wanted to do them. I believe in speaking things into existence, if you want it to go for it, the sky s the limit! Something I am truly passionate about is Women s Empowerment and helping others. I am excited to share my journey with others, and I am even more excited for everyone to network.
Visit my Website at TheMakingsofB.com
Email me info@themakingsofb.com