Goals to Greatness Caribbean Cruise!

Monday, April 10, 2017 at 3:00 PM

-

Friday, April 14, 2017 at 8:00 AM (EDT)
Who's Going

Loading your connections...
3 of your friends are going.
Share it to get more people on board!
Share

Sara Haughty
San Francisco, California

Luke Picard
London, United Kingdom

Rick Vespucio
Florence, Italy
Event Details


---
Goals to Greatness Caribbean Cruise!
---
Here's Some of What You Will Experience in This 5 Day Cruise
3 - Days at Sea with Stops in the Bahamas 
5 - Mornings of Focused Instruction to Achieve ANY GOAL to GREATNESS!

3 - Afternoons of One-On-One Time & Fun Shows or Excursions
1 - Goal Achiever in YOU!
---
PRICING
The amazing price of $1199/person, double occupancy
INCLUDES
All meals

Open Bar

An upgraded inside cabin

Live shows

Private parties

Fun gifts throughout the cruise.

All Seminar at Sea content and education taught by the speakers.

One-on-one time with the speakers to discuss your individual challenges (optional)

Opportunity to network and collaborate. And, follow an online community.
EVEN includes $100 port fees! (only government taxes and gratuities are additional)



---
Go from Goals to Greatness!
---
You want to shape your career to suit your assets and aspirations, but you've become distracted from the big picture by endlessly putting out fires?
---
You want the energy to set your greatest goals in motion, but self-doubt and procrastination leave you feeling short-circuited?
---
You know you could double your financial potential with innovative ideas, but you lack clarity and direction to bring these ideas to life?
---
What if you could achieve your most ambitious goals in nine proven, simple steps? What if you could Go from Goals to Greatness! in an exhilarating but focused learning environment while experiencing the profound serenity of the Bahamas?
Sail to SUCCEED! is proud to offer you the perfect solution,
and we're sure you're going to like it!
Join world-renowned corporate trainers and motivational speakers Hasib Azhand & Rob Ruiz on a luxury cruise destined for lifelong growth and abundance. Why? Because it's time to define and pursue your highest personal and professional goals. It's time to replace everyday excuses with a steady stream of achievement.
It's time, that is, to invest in yourself—in all of yourself:
not just in your business pursuits, but in your health, your wealth, your relationships, and your mental and spiritual well-being. Learn how fulfillment in each aspect of your life stimulates the neuropathways that make progress possible in all of the others.
The possibilities are exponential!!
After all, it's time to commit to living the full life you want to live!!!
Feel the power of persuasion to make your innovative ideas come to life.
Transform apprehension into productivity to energize your work performance.
---
Introduction and Hasib Azhand's Story
Hasib introduces his methodology to increasing income and business prospects, enhancing relationships, revitalizing health, and achieving abundance by navigating swiftly to your life's purpose. He will share his story to demonstrate how he identified solid universal principles and key motivational drivers that inevitably progress the human spirit in us toward excellence and magnificence. His exploration through self-development tools taught him how to achieve the highest levels of success over and over again, and finally how to empower others to gain the clarity, peace-of-mind, step-by-step directives, and structural framework to reach their dreams and rise above mediocrity. In the next few days, you'll have the opportunity to put his experiences to work for you.
Overcoming Internal and External Limitations
Internal obstacles such as fear, narrow vision, and lack of self-esteem make up about 90% of the road blocks that prevent people from getting where they want to go. What's holding you back? Hasib will teach you how to position yourself in a positive environment and mindset to transform stress and pressure, as well as common myths we tell ourselves about limitations, into the very energy we need to construct a new paradigm for vitality and greatness.
Employ Five Drivers to Big Results
Learn five critical drivers for clearing the path to your highest goals. Hasib presents the forces behind these drivers and strategies for utilizing them effectively:
Driver 1: Utilize the Power of Your Subconscious Mind
Driver 2: Utilize the Law of Attraction
Driver 3: Utilize proper Goal-Setting
Driver 4: Utilize Creative Visualization
Driver 5: Utilize the Right Rituals
Together the class will forge through powerful exercises for resetting the habitual mind to put these drivers into play for a lifetime of progress.
Tips and First Steps for Your Immediate Results and UNLIMITED SUCCESS
By the end of your luxury tour toward self-development, you'll have a mighty collection of worthy goals, ideals, concepts, strategies, and tools for transforming your life. Hasib helps you process all you have learned to make sure your Goals to Greatness! are clear, well-mapped, and reinforced by specific, repeatable steps you can take with you as you embark on your energized and focused journey home and into a profoundly bright future. Enjoy your moment to reflect on lessons-learned and co-create a shared adventure with the people who've become your new network of friends.
---
ABOUT THE SPEAKERS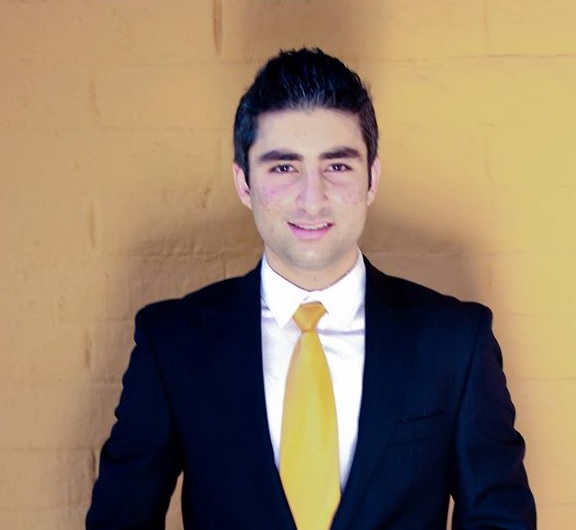 Hasib Azhand's easy and effective nine-step system has set thousands of people across the globe on track toward achieving entrepreneurial goals and a balanced lifestyle for continuing growth. He shares a wealth of experience to map and deliver the mindset, skills, and tools that clients need for unbounded achievement. Hasib's world-class program has attracted followers around the world, and his cutting-edge personal-development training approach is featured on Ariana International TV Studios. Companies including Best Buy, Target, Tacit Solutions, Visions, FM Industries, National Seminars, and Fred Pryor Seminars have entrusted Hasib to inspire top performance, productivity, and strategic planning.
Robert D. Ruiz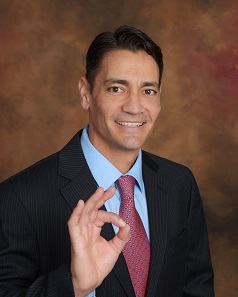 Are your professional and personal goals in synch? Join motivational speaker and management trainer Rob Ruiz, who will empower your commitment to your true sense of self and purpose. Rob teaches us how to enhance and sustain career growth by harmonizing professional goals with our own pursuit of a meaningful life. Together, Rob's students discover the inner strength and profound power of interpersonal connection that's necessary to experience the exponential achievement of shared goals.
---
FAQs
Email questions to captain@sailtosucceed.com or call +1 303.472.4642
---
PLEASE mention ALLERGY/ DISABILITY in a specified question during checkout. This will help us be more intuitive to your needs of accommodation.

---
What about special dietary needs?
If you have any food allergy or a dietary requirement that requires Kosher meals or gluten-free food product, please advise us at the comments section, at the time of booking. Obtaining the product for many of these requests requires 30-days notice prior to sailing, and we want to ensure that we are able to fulfill your request. We cannot guarantee Kosher Meal requests made within 30 days of sail date. For the protection of all of our guests, it is not permissible to bring aboard any food items that would require preparation by the ship's staff, or food items that would require cold storage in our kitchen facilities.
---
What time do I board the ship on embarkation day and in ports of call?
Arrival at the Cruise Terminal:
For your comfort and convenience, we recommend that guests who have not completed their Online Check-In arrive at the cruise terminal no later than two (2) hours prior to the scheduled embarkation time printed on your cruise documents. Guests who have completed their Online Check-In should arrive at the terminal no later than one (1) hour prior to the scheduled embarkation time printed on your cruise documents. We STRONGLY recommend guests complete their Online Check-In at least four (4) days prior to sailing.
Final Boarding Time:
In order to facilitate the embarkation process and the processing of your eDocs, and to comply with new government regulations governing departure manifest, all guests are required to complete Online Check-In at least one day prior to sailing and must complete check-in at the cruise terminal and be onboard the ship no later than one hour prior to the departure time noted on their cruise documents or they will not be permitted to sail. Please note guests who have not filled out their Online Check-In must arrive at port two (2) hours prior to sailing. Any late arriving guest may join the ship at an approved port of call in the scheduled itinerary. Such guest will be responsible for all applicable fees and travel expenses to that subsequent port of call.
Boarding Time in Ports of Call:
In all ports of call, it is also the guest's responsibility to be back onboard the ship no later than one (1) hour prior to the ship's scheduled departure time. Please be aware that shipboard time may differ from the port of call and it is the guest's responsibility to follow the shipboard time. In the event a guest misses the ship, it will be the guest's responsibility to pay all expenses incurred to rejoin the ship. .
What about Documentation, Visas and Passports?
All guests must provide key personal information in advance of sailing. For round-trip sailings (cruises that depart from and return to the same U.S. port), you may sail with either a valid passport, proof of citizenship and a valid government-issued photo I.D. (driver's license with a photo), or any other WHTI compliant document like:
Proof of Citizenship examples include.
State certified U.S. birth certificate.
Original certificate of U.S. naturalization.
Original certificate of U.S. citizenship.
U.S. Consular report of your birth abroad.
Baptismal papers, hospital certificates of birth and Puerto Rico birth certificates issued prior to 7/1/10 are not acceptable.
A U.S. citizen under the age of 16 do not require a government-issued photo ID.
Note: If you miss your ship at its scheduled U.S. departure port and need to travel outside the U.S. to meet your ship, or should you unexpectedly need to depart the ship from a foreign port prior to the end of sailing, a passport would be required to leave or re-enter the U.S. by air. To that end, Norwegian strongly recommends all guests to obtain a passport for their voyage on any Norwegian vessel.
What Should I Pack?
When it comes to what to wear, you can go resort casual or get decked-out and look your best – it's your call. That's the freedom of Freestyle Cruising. We even have special "Dress-Up or Not Night." It's the perfect opportunity to get your portrait taken with your family, that special someone or even with the ship's Captain. Dress cruise casual anytime during the day, in the buffet and in most specialty restaurants. For women, it includes summer and casual dresses, skirts, regular or capri pants, shorts, jeans and tops. Khakis, jeans, shorts and casual shirts are fine for men. Swimwear is acceptable at the buffet and outdoor restaurant, but a shirt or a cover-up and footwear are required. Cruise casual is also allowed day and night on embarkation day. Wear smart casual if you are eating dinner in the aft main dining room (our more formal dining room) and in Le Bistro on cruises longer than five days. For women, it includes slacks or jeans, dresses, skirts and tops. For men, it's jeans or slacks with a collared shirt and closed-toed shoes. Traditional Bermuda shorts along with long socks, loafers and a blazer are all acceptable on a Bermuda cruise. We want you to be comfortable, but tank tops for men, flip flops, baseball caps, visors and jeans that are overly faded, with holes or tears and worn below the hips are not permitted in main dining rooms or specialty restaurants. Kids 12 and under are welcome to wear nice shorts in all our restaurants. You may want to pack a sweater too—air conditioning can be chilly. Since your suitcases are collected the night before we return home, don't forget an overnight bag for prescriptions and need-to-have items.
What can't I bring on-board?
Passenger is not allowed to bring on board the vessel any intoxicating liquors/beverages*, firearms, weapons of any kind, ammunition, explosive substances or any goods of a dangerous nature, nor animals of any kind, except service or guide animals, provided the passenger notifies Carrier prior to the cruise of his intention to bring such animal and agrees to take sole responsibility for any expense, damage, injuries or losses associated with or caused by such animal. *For more information read our FAQ "What about alcohol consumption and wine corkage?" Unsealed food items will not be allowed on-board. How many suitcases can I bring? Each person is allowed up to two pieces of personal luggage on board, with each piece weighing a maximum of 50 pounds. However, if passengers are traveling by air, they need to check with the airline for specific restrictions.
How many suitcases can I bring?
Each person is allowed up to two pieces of personal luggage on board, with each piece weighing a maximum of 50 pounds. However, if passengers are traveling by air, they need to check with the airline for specific restrictions.
---
Email questions to captain@sailtosucceed.com or call +1 303.472.4642
---
Save This Event
When & Where

Port of Miami
1509 N Cruise Blvd
Miami, Florida 33132


Monday, April 10, 2017 at 3:00 PM

-

Friday, April 14, 2017 at 8:00 AM (EDT)
Add to my calendar
Organizer
Sail to SUCCEED!
Sail to SUCCEED! . . .  your new way to vacation.  
Come for the fun!  Come for the food! Come for the beautiful Caribbean!
 But, you'll leave with innovative skills and a refreshed outlook to live your life self-actualized!
Scan this year's Sail to SUCCEED! Line-up of experts and plan your floating classroom experience now, while best cabin locations are available.  And get ready to set sail for beautiful, friendly tropical islands . . .  and the learning experience of your lifetime.  But don't fret, there will be plenty of time for having fun . . .  relaxing on Caribbean beaches, exploring quaint islands, visiting historical sites, or shopping til you drop.  On ship, you'll enjoy hospitality and service levels that Norwegian Cruise Line is famous for the world over.  Amazing entertainment and shows each night, music, dancing, games, swimming, sauna, gym, so much more; after all, it's a sailing luxury resort (practically a floating city). And of course, a variety of all you can eat buffet and sit-down dining restaurants with more choices than you can fathom of delectable island and landlubber fare.  No need to hold back; you can try them all!

Learn in a brand new way . . .  while enjoying crystal clear turquoise waters, beautiful weather, and warm islanders on an exotic life-altering vacation.
Goals to Greatness Caribbean Cruise!