Event Information
Location
Hilo: The Executive Networking Center | Kona: Suite Possibilities
Description
We all have 24 hours in the day...
What are you doing with yours?
In this course you will identify and create your GOALS for the 2017 year. With activities to stretch yourself to think bigger, uncover new ideas, identify opportunities, reverse engineer, create an actionable path and more. Be prepared to be put into hyper drive with this class, OWNING your GOALS and mapping out your plan!

WORKSHOP & MIND-MAPPING
*SET YOUR 2017 GOALS
*PLAN, CREATE ACTIONS AND STRADAGIES *COLLECTIVE ENERGY *MASTERMINDING *ACCOUNTABILITY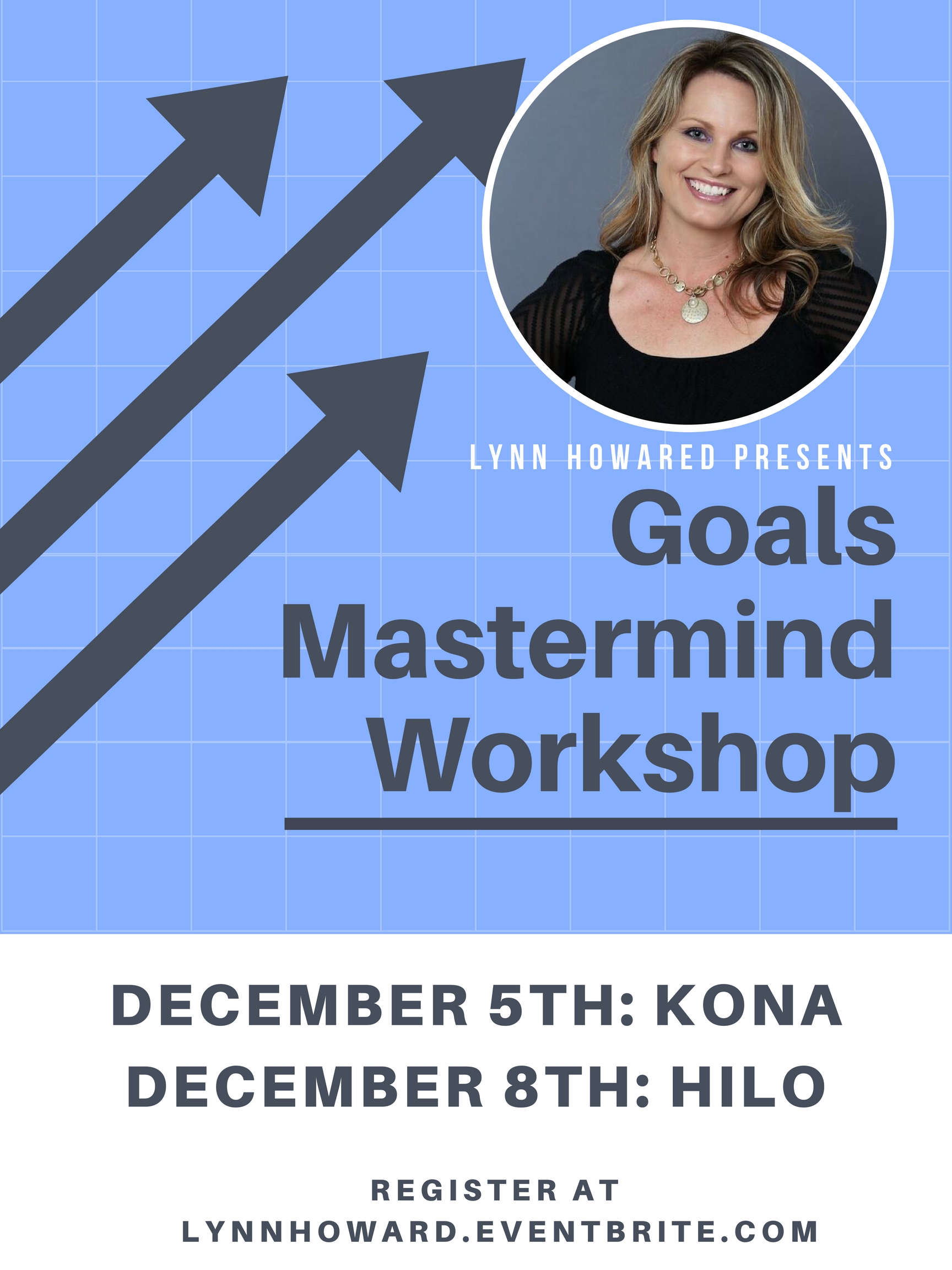 KONA
DATE: December 5, 2016
TIME: 3pm-7pm
LOCATION: Suite Possibilities 75-5737 Kuakini Hwy Suite 102, Kailua Kona
Hilo
DATE: December 8, 2016
TIME: 12:30pm-4pm LOCATION: Executive Networking Center, 77 Mohouli, Hilo Hi
Location
Hilo: The Executive Networking Center | Kona: Suite Possibilities