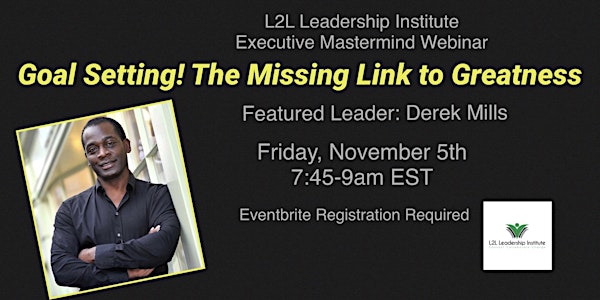 Goal Setting! The Missing Link to Your Greatness
Inspire your future self and leadership through effective goal setting
When and where
Location
Virtual Zoom Event Virtual Webinar ZOOM, VA 23233
Refund Policy
Contact the organizer to request a refund.
Eventbrite's fee is nonrefundable.
About this event
Join us for a powerful Leadership Mastermind Virtual Breakfast Session. Setting goals help leaders stay focused on what truly matters.
L2L Leadership Institute isn't like other networking groups. Yes, you will meet new people, establish business relationships and uncover new business opportunities; however, our sessions are designed to help you be successful personally, physically, mentally, and professionally. We focus on your overall development and provide tools to help you achieve your goals.
We begin each session listening to a national, dynamic speaker whose insights will motivate you to be the best leader you can be. We ground our conversation with the speaker's topic.
About the Speakers Series:
On November 5th, we will focus on the leadership principles Derek Mills, a former American sprinter and 1996 Olympian . He also coached track at Tulane University. Mills is also the author of The 10-Second Philosophy: A Practical Guide to Releasing Your Inner Genius.
Agenda:
Virtual Networking Activity
Motivational Speaker
Interactive Breakout Session
Wrap-up & Takeaways
This month we are donating registration fees to Homeward the planning and coordinating organization for homeless services in the greater Richmond region because the number of individuals needing shelter during the pandemic has grown significantly.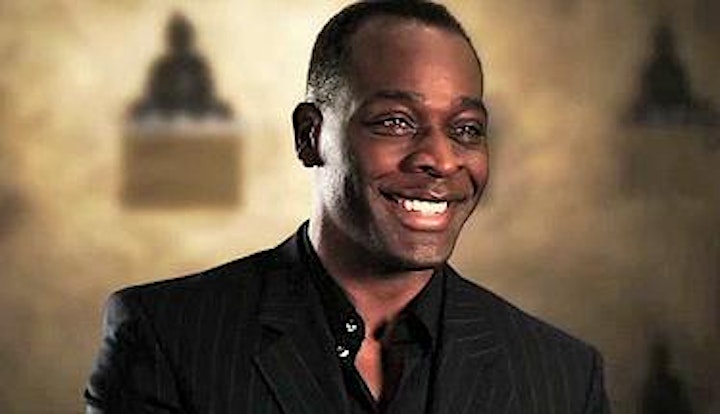 SUMMARY
NEW YEAR – NEW YOU. REALLY?
How many times have you heard the saying new year – new you, and how many times have you said it? It's the middle of February and most people that I have asked so far cannot recall their new-year resolutions. It's the same every year.
YOUR PERFECT LIFE – There are seven key areas of our lives in which we can begin immediately, today, to set new Life Standards:
Personal Health & Fitness
Environment – (What surrounds us affects us. What is within us affects us)
Relationships
Family
Emotions
Career or Job
Time (How we live – not how long we live; how we serve and use our time on earth)
How do we Set new Standards to give us the success and happiness we dream of? We undertake a *Standards Five-Step Re-frame. The 5 steps are:
Review your existing Standards in the key area of your life. What was the source of those Standards?
Realize what Standards are honouring and serving you. Also consider what Standards help you to honour and serve others? Which ones are harming others or the person that you now are?
Release the Standards that are harming you the most (there are many healthy and congruent ways to do this);
Reset new Standards that honour and serve the person you are today and which allow you to honour and serve others;
Re-commit today and then daily to your new Standards.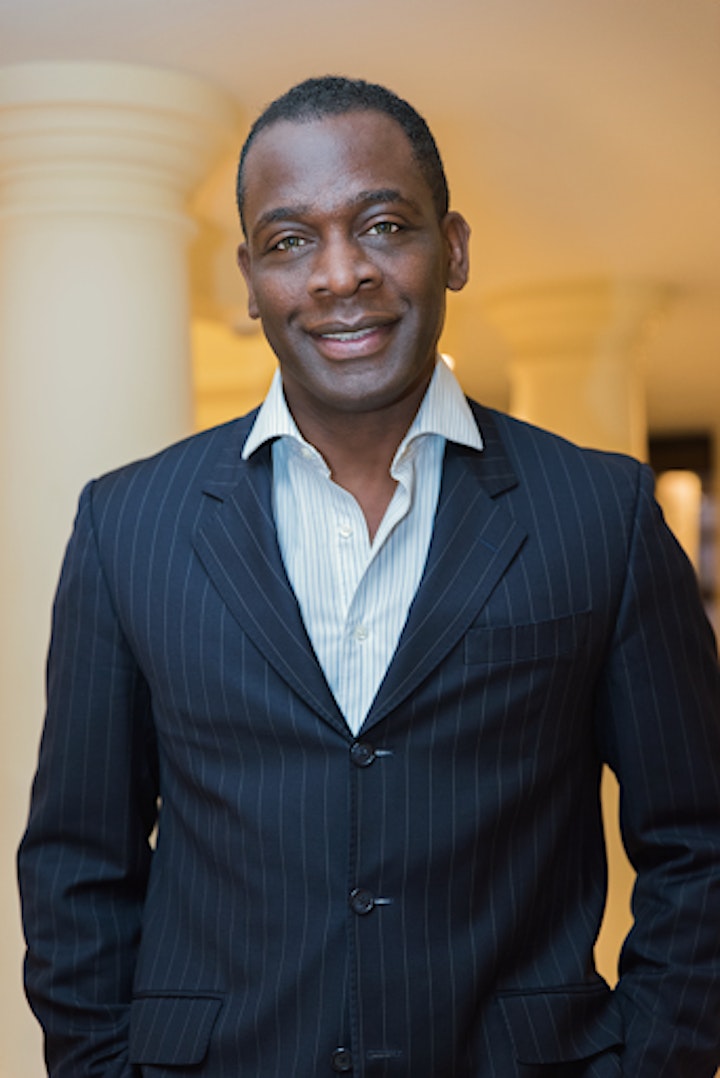 Derek Mills!
Derek Mills is the holder of three major gold medals in international competition. He ran on winning USA teams in the 4x400 relay at the 1993 and 1995 World Championships as well as his 1996 Olympic gold medal. Mills attended Georgia Tech, where he won the 1994 open 400 at the NCAAs, after finishing third in 1992 and 1993. Mills major win internationally in the open 400 came at the 1994 Grand Prix Final. He was world ranked #2 in 1994, and #3 in 1995, winning the New York Games and the Prefontaine Classic that year. Mills later coached track at Tulane University, and settled in New Orleans. While at Tulane he obtained a combined JD / MBA degree.
Mills is the author of, The 10-Second Philosophy: A Practical Guide to Releasing Your Inner Genius
Listed in Olympians Who Won a Medal at the World Athletics Championships
Books to Read
The 10-Second Philosophy: A Practical Guide to Releasing Your Inner Genius
Big Potential: Five Secrets of Reaching Higher by Powering Those Around You
Your Best Year Ever: A 5-Step Plan for Achieving Your Most Important Goals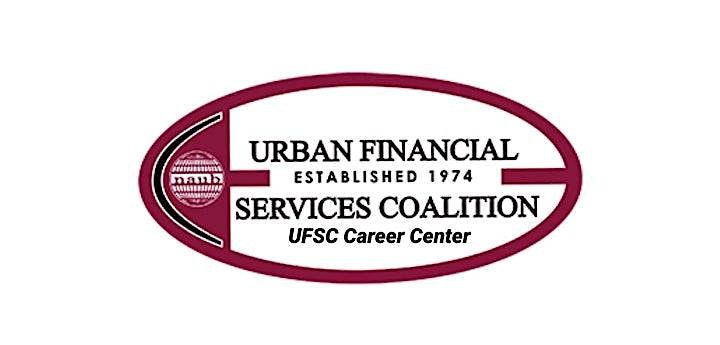 Are you looking for a new career opportunity?
L2L Leadership Institute has partnered with the Urban Financial Services Coalition Career Center. Upload your resume for FREE so recruiters seeking ideal senior and mid-level professionals can match you to your next dream career opportunity. The UFSC Career Center has one of the most significant database of diverse candidates in the United States.
Whether you are a jobseeker or a hiring manager, the UFSC Career Center connects our diverse candidates from the information technology, finance, compliance, human resources, financial services, and other professional industries, to those looking for top tier talent throughout the United States.
Visit today: http://ufscnet.com/career-center/