Join GoAEYC and our host, Steve Spangler for a morning of Spectacular Science! Attendees will receive a special Take Home Kit to use.
About this event
GoAEYC is excited to offer our community this valuable virtual Zoom training event*. You'll hear from Steve live in his studio with the help of his fantastic production team via Zoom. Participants will receive in the mail a Take Home Kit (valued at $45) so that you can work along with Steve and explore science the hands on way.
Registration ends on October 12.
Non-member registration cost is $60.
Current GoAEYC Standard and Premium paid members will save $20 off registration and pay the low price of $40. This is our way of thanking you for your membership, we appreciate you.
Interested in GoAEYC membership, please visit our website at https://goaeyc.org/join/
Early Childhood Educators- This event is an Illinois Gateway approved training and will automatically be added to your professional development report (PDR) if a Gateways number is submitted at registration. A certificate of attendance may be requested.
KEYNOTE - Best Day Ever
The Science of Creating Amazing Experiences that Inspire Children to Wonder, Discover and Explore
Emmy award-winning television host, science communicator, and celebrity educator Steve Spangler is the science teacher you always wanted in school. Without warning, things would fizz, pop, and explode, making students chant "Best day ever!" During his high-energy presentation, Steve will teach you that the best day ever is more than just a feeling or emotion, it's a powerful principle that helps people uncover strategies for connecting, experiencing, and engaging in your classroom. Learn how to engage at the highest levels to create unforgettable experiences that children remember for a lifetime.
Connect. Experience. Engage. That's the formula for a Best Day Ever experience.
STEM for Little Sprouts
How to Use Children's Literature to Do More Science in Your Classroom
Early childhood teachers know that getting kids excited about science is only part of the challenge. Today's young learners need more than excitement and motivation – they need opportunities to actually DO more science on a daily basis. This hands-on science seminar is for early childhood teachers who need creative science integration strategies and who want to learn how to make science more fun and meaningful for their students.
STEM for Little Sprouts is more than just a collection of great hands-on activities, it's a whole new way to teach science through the medium of children's literature. Discover why SCIENCE is the great melting pot of each and every discipline you teach, especially reading.
Every participant receives a TAKE-HOME KIT filled with experiment materials and science resources to use during the hands-on workshop with Steve Spangler. Estimated kit value at $40. Please be sure to write complete mailing address on the registration form.
Bio Information - Steve Spangler
He's a best-selling author, STEM educator and business leader branded by TIME Magazine as one of their "most influential people of the year" because of his passion to inspire the next generation of scientists and engineers. With more than 1,500 television appearances and multiple Emmy awards to his credit, Steve is also a regular guest on the Ellen DeGeneres Show where she dubbed him America's Science Teacher. Steve's catalog of videos featured on YouTube, Facebook, Instagram and now TikTok have close to 1 billion views, and his books and online experiments are widely used by parents and educators to increase student engagement and inspire young scientists to learn more about STEM-based careers.
We look forward to seeing everyone next year as we transition back to our in-person fall conference!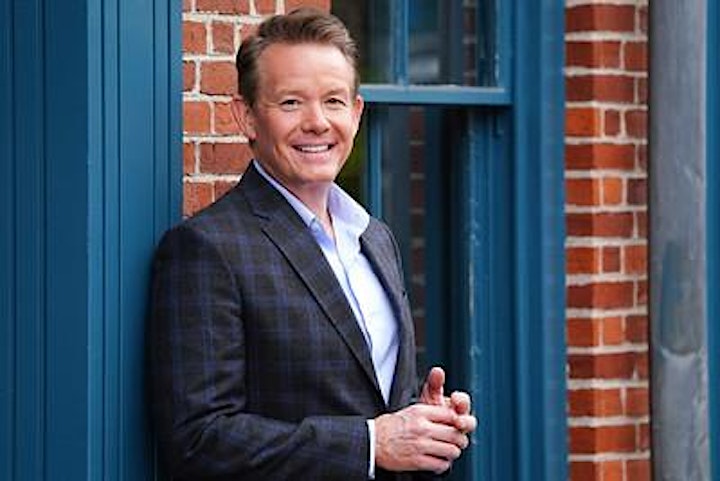 Date and time
Location
Refund policy
Organizer of GoAEYC's Spectacular Science with Steve Spangler
Who are we?
     GoAEYC is an acronym for Golden corridor Association for the Education of Young Children. We are people like you who care about the education of young children in Illinois. GoAEYC members work to make a difference for young children, learn more about early childhood education and development, and meet others who share their passion for improving care in Illinois. Our service area is all of Lake County and most of the Northwest Suburbs of Cook County. Our board and membership reflects Illinois' diversity with representation from cultural and ethnic backgrounds; a full range of early care and education professions, as well as parents, advocates, and individuals concerned with quality education for Illinois' children. Our board members are volunteers who are leaders in early childhood education from early childhood programs, early childhood policy making groups and higher education for early childhood education. As a Non-for Profit affiliate of the National Association for the Education of Young Children (NAEYC), we connect members with the national professional development network. Members of GoAEYC receive discounts on conference and other event registration. Please go to our website: www.goaeyc.org for more about us and membership information. 
 What we do
     We are committed to offering early educators access to quality trainings and improving the network of leaders doing this important work. We offer several events throughout the year such as: Winter Workshops, Spring Symposium, Annual Wheels on the Bus tour, Back to School Workshop and our Annual Fall Conference. We support members who are looking to further their own education with scholarships. We encourage early childhood professionals to become more involved in public policy and advocate for the rights of families, children and early childhood educators.