GoAEYC's Back to School Event featuring Richard Cohen
Description
We welcome you to GoAEYC's annual Back To School Event featuring motivational early childhood speaker Richard Cohen. This event is an Illinois Gateways approved training worth 5 hours of inservice.
8am – check-in
8:30-10am: Spirit of Play- How to choose developmentally-appropriate activities for groups of young children
10-10:15am: Break
10:15-12pm: Room to Grow- Discover how the classroom environment affects children's behavior and learning. The guided imagery exercise in this workshop is a thought and emotion-provoking favorite!
12-1pm: Lunch on your own- you may bring a sack lunch or go out to dine.
1-2:30pm: Heroes of our Time- This powerful, thought-provoking session includes music, opportunities for reflection, interactive discussions about the stresses and triumphs of the early childhood teacher/caregiver.
Location: Harper College- J Theater, Palatine, IL
Cost: GoAEYC Standard or Premium Member $25
Non-member $45
Save money by joining GoAEYC- please go to www.goaeyc.org/join
Printable Flyer- HERE
Questions: Please contact us at info@goaeyc.org or goaeyc@gmail.com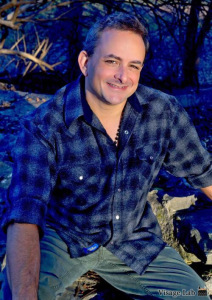 Richard Cohen, M.A. has proudly been an early childhood professional for over thirty years.
For the last twenty years, Richard has traveled the world as a consultant, coach and motivational speaker/instructor, facilitating fun, innovative, thought-provoking, interactive adult learning experiences for communities of early childhood teachers, administrators, caregivers and parents. Additionally, he curates his viral social media presence, "Zen and the Art of Early Childhood Education," offers a catalogue of online ECE Professional Development courses and hosts Community Sing-a-Longs.
Currently, Richard is the Director of Turtle Island Children's Center, a beautiful indoor/outdoor Nature Preschool that nurtures infants through preschoolers using a "nature-based emergent curriculum" approach, in Montpelier, Vermont.
Prior to his move to Vermont, Richard was a Professor of Early Care and Education at Saint Louis Community College in Ferguson, Missouri for four years. His life was transformed by the shooting of Michael Brown and the ensuing riots that both wrought destruction on and bonded together his community.