Description
Looking for career advice, internships, job opportunities? Join us for Goa Sudharop's Career Day!
This event is FREE! Register by 4/27 to confirm your attendance and reserve a *free lunch.
Bring copies of your Resumes and/or Business Cards.
Get Resume Tips and brush up on your interviewing skills!
Meet and network with other professionals.
Leave with a new job prospect or an internship!
*Participants not registered by 4/27 are welcomed to attend but are not guaranteed a free lunch.

Schedule
10:30 - 11:00 ~ Registration and Check-in
11:00 - 11:30 ~ Opening and Guest Speaker
11:30 - 1:30 ~ Visit Tables (see companies & topics below)
1:30 - 2:30 ~ Join us outside for a picnic in the Park!
Companies & Topics
Broadly
Cathay Pacific
Cardinal Hire Tech Recruiting
California Immigrant Policy Center
City of El Cerrito
Cisco
Joseph J. Albanese, Inc
Nvidia
Silicon Valley Accountancy
UCSF
Resume Repair: Receive feedback from HR professionals. With the right resume, you can get the right job!
Choosing a Major: What to consider when choosing your major? What industries can your skillset apply in?
ABC's of Conducting a Job Search: There are many job roles out there. How do you find the one for you?
Networking & Mentorship: Meet professionals in various industries including technology, education, finance, and more!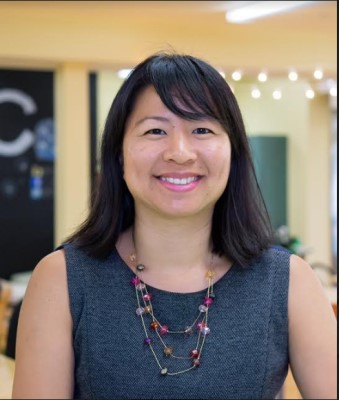 Hear some inspiring words from our Guest Speaker, Samorn Selim, founder of Samorn Selim Coaching. She has worked as the Director of Employer Outreach at Berkeley Law, the Graduate Class Adviser at UC Hastings, and as the Diversity Programming Director at Golden Gate University.
Samorn has successfully worked with over 1,000 clients to effectively land dream jobs, be promoted to leadership positions, and develop a book of business. She is known as a diversity and inclusion expert supporting first-generation professionals, women, and women of color.