About this Event
Join us for our Go365 Walk @ West Guth Path
Stop by any time between 7:30AM to 10:30AM to explore the park. Your local Go365 team will be there to show you the trail route, answer any Go365 questions, and help you obtain your 250 Points as soon as you are done with the walk!
Bring your friends, family, and dogs as this is a FREE community event! Remember to bring your own water and good walking shoes!
Blood Donation is optional. All donors will receive a T-shirt, and a Nolan's coupon. While supplies last. Blood Donation Requires a Photo I.D.
Click the link to RSVP. You do not need to bring this ticket to this event. This is just to help us get a rough estimate of how many people will be in attendance for planning purposes.
We hope to see you there!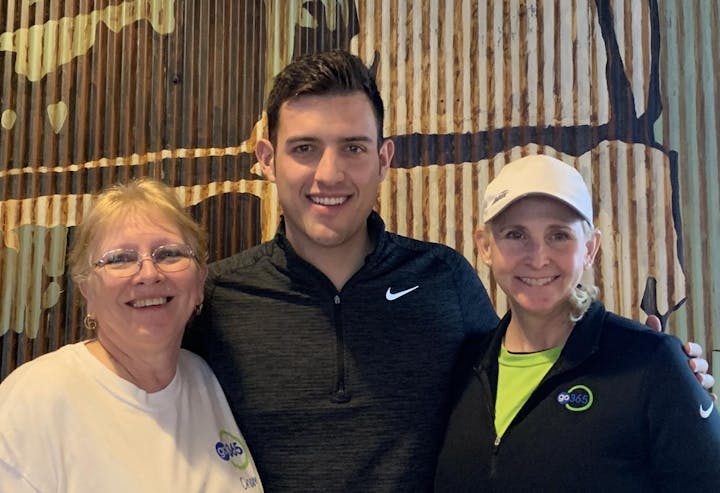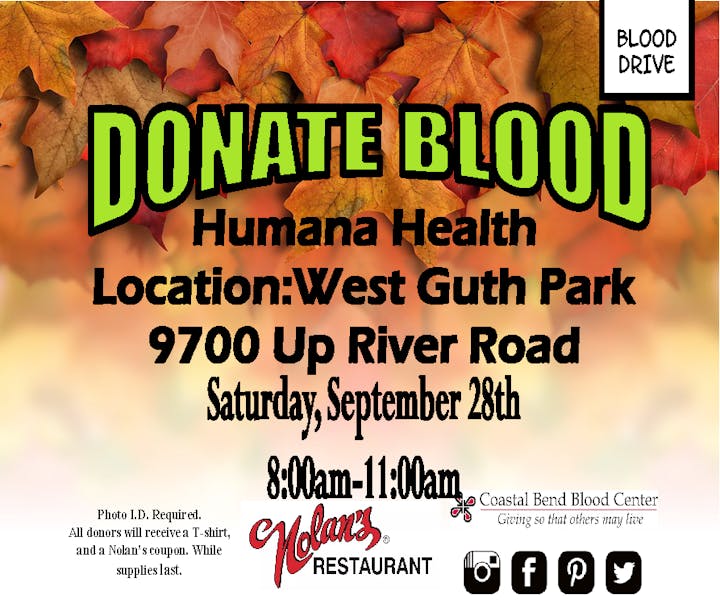 Please make sure you eat and have plenty of water before your donation.
If you have any questions or concerns :
https://donor.coastalbendbloodcenter.org/donor/schedules/drive_schedule/27954