Description
Info
Bay Area Go Players Association is excited to present a 2-day workshop with Ryan Li, professional 1 dan. Don't miss this opportuinity to learn from one of the strongest players in North America!

---
Workshop Topics
Common misconceptions in shape/joseki
A purpose to every battle
All about the star-point, three-three invasion
As well as problems and game reviews (bring your game records!)
---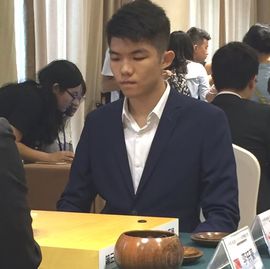 About Ryan Li 1P

Ryan Li became professional in 2015 after winning the third AGA Pro Qualification Tournament.
He was born in Beijing, and began playing Go with his father around the age of five. He attended a Go school a few times a week, and by the time his family moved to Canada at age eight, he had achieved amateur 4 dan status. After the move to Canada, he played mostly online.
He earned his bachelor's degree in physics from the University of Toronto and is currently studying for his Ph.D in atmospheric sciences at Yale.
He represented Canada in the Korean Prime Ministers Cup in 2010. He was a North American representative to the first MLily Cup in 2013. In the most notable achievement so far for North American pros, Li defeated two-time world champion Chen Yaoye 9p in the second round of the MLily Cup in 2017.
---
A late fee of $50 will be applied to registrations after Nov. 25th.
For more information, contact:
Workshop Organizer: Jay Chan jay@bayareago.org (909) 618 8749
Workshop Organizer: Steve Burrall sburrall@comcast.net (916) 764 5313
Don't forget to check out other Bay Area Go events at http://bayareago.org!