Multiple Dates
Go With Your Gut: The Foundation of Great Health with Jennifer Hanway
Description

Go With Your Gut: The Foundation of Great Health
Presented by The Trustees
Hippocrates once said "All disease begins in the gut" and at the beginning of the 21st Century modern research is proving how accurate this statement was. The health of your gut is now known to be linked to every process in the body, including immune function, metabolism, energy levels, mental health and cognitive abilities.

In this workshop Holistic Nutritionist and Bio Signature Modulation Practitioner Jennifer Hanway will lead you through her tried and tested steps for optimizing gut health and the easy, enjoyable ways to implement them into your daily routine.
This event is formated as an interactive workshop. You'll get all your burning questions answered and will start to develop your own healthy gut practice. You'll also taste one of Jennifer's favorite gut healthy recipes.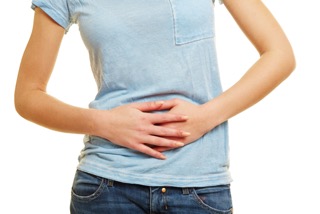 Key Themes:

Remove: the foods and everyday toxins negatively affecting gut health
Reduce: how to handle stress and improve sleep to optimize digestion
Restore: the natural foods and supplements that can heal the gut
Replenish: how to repopulate the microbiome
Revive: every day strategies for the foundation of health
Go with Your Gut: The Foundation of Great Health
Wednesday, May 10th
6:00-7:30 pm
The KITCHEN at The Boston Public Market
100 Hanover Street, Boston
Classes include all materials. Please make sure to REGISTER ONLINE so we can bring enough food and materials for everyone.
Costs: $15 per Trustees member and $25 per nonmember. Members must bring their current member card and number. Join The Trustees and save! Members save between 20-40% off all classes in The KITCHEN.
About Jennifer Hanway
Jennifer is a Holistic Nutritionist, Level 2 Bio Signature Modulation Practitioner and Certified Personal Trainer, originally from London, England but now based in Back Bay, Boston. Having worked in the wellness arena for over 12 years (previously she was a professional dancer), Jenny has worked at the celebrity favorite retreat, Amansala's Bikini Bootcamp in Tulum, Mexico, was part of the founding team and Master Trainer at London's first barre studio (barrecore) and has worked as a personal trainer to the British Royal family and Hollywood A List. On moving to Boston she was handpicked by Fred De Vito to teach for Exhale Boston, and is one of the original team at BFX Back Bay where she designed and implemented their Thrive Nutrition and Wellness Program.

About The Trustees and The KITCHEN
As one of the largest owners of agricultural land and the premier steward of the cultural and natural landscape of Massachusetts, The Trustees extends its leadership to transform the local food system by connecting residents and visitors back to the land and sharing the Commonwealth's collective agrarian heritage through innovative retail and educational experiences at the Boston Public Market in the heart of downtown Boston.
The KITCHEN is a community gathering place, managed by The Trustees, that is restoring the craft of seasonal cooking in Massachusetts, New England, and beyond through hands-on classes and educational experiences that celebrate the farmers and artisans of this region. Partnered with the Boston Public Market, The KITCHEN embraces a whole-food approach to eating and promotes cooking as an essential cornerstone of a sustainable food system.
Join The Trustees and receive 20%-50% off all classes, workshops, and events at The KITCHEN and all Trustees properties.
Thank you to our sponsor: Blue Cross Blue Shield of Massachusetts!