Description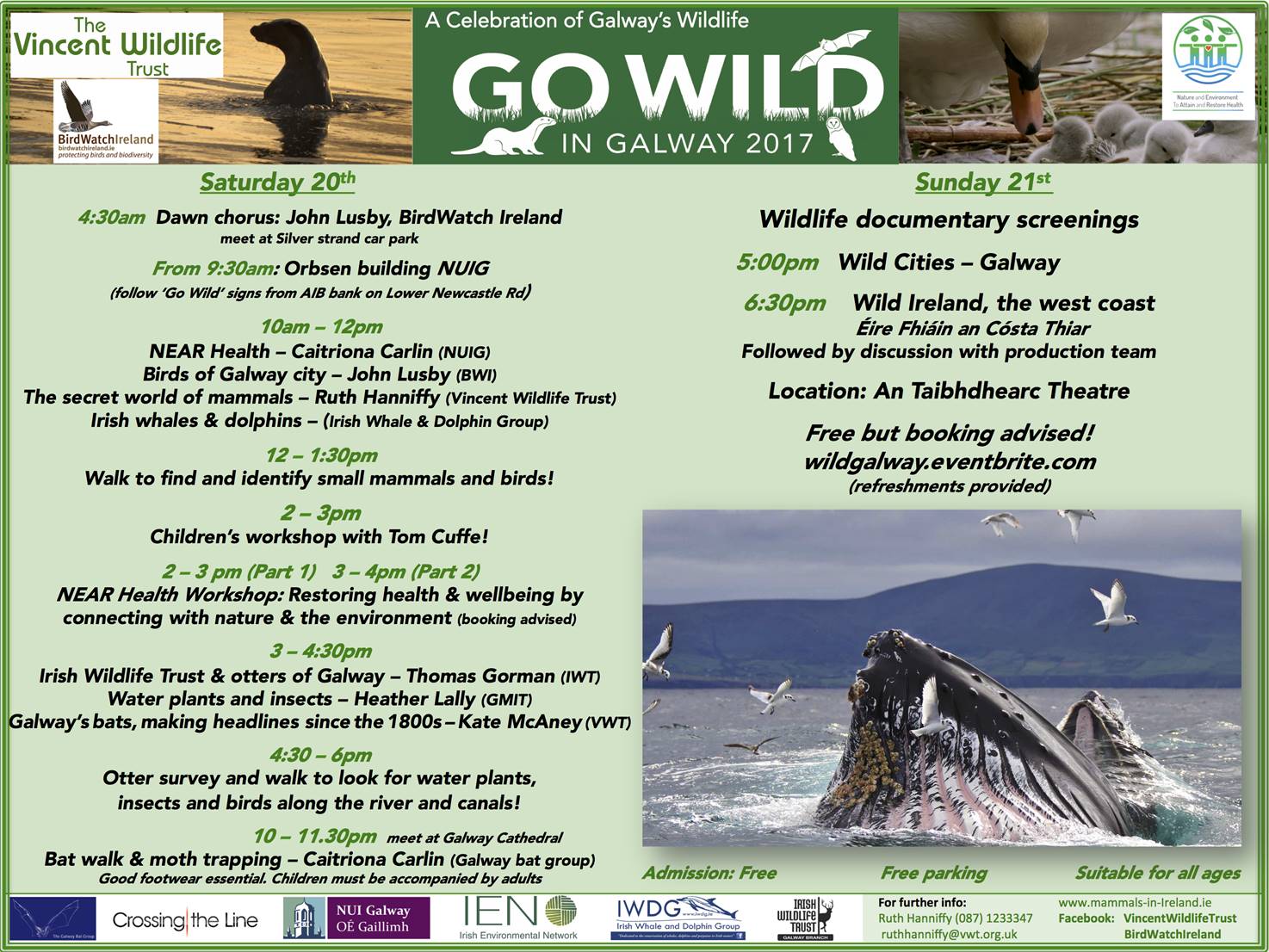 Experience the spectacle of two wildlife documenters, on the big screen at the famous Galway theatre, An Taibhdhearc. Both productions are from Crossing the Line Films, an award-winning Irish production company specialising in travel, adventure, wildlife and historical documentaries.
5:00 – 6:00pm - 'Wild Cities'
'Wild Cities' is part of a fascinating series revealing Galway's wildest, yet most secretive, residents – the animals that live there.
Galway native and bird expert, John Lusby, is our guide to the wildlife of Galway City, from adorable cygnets taking to the water for the first time to stunning slow motion footage of the Lesser horseshoe bats of Menlough Castle, Otters in the city's canals, and sleeping Barn Owl chicks.
John will join us for the screening to share his experiences of Galway's wildlife and tell us more about how the CLT team captured these unique moments on film.
6:30 – 8:30pm - Éire Fhiáin – An Cósta Thiar
This masterpiece in natural history filmmaking takes us on a mesmerising journey along Ireland's most striking wild environment – the 1,600km of rock and ocean that make up our island's Atlantic edge. Featuring enchanting wildlife set against stunning land and seascapes under the moodiest skies in Europe, this is a compelling portrait of the wild creatures that inhabit a coastline that was for millennia the very edge of the known world.
Presented by Eoin Warner, Éire Fhiáin – An Cósta Thiar uses the very latest camera techniques – night time, macro and slow motion to marry remarkable images with rock solid storytelling and create two truly memorable hours of film about the hidden creatures and secret corners of Ireland's Atlantic realm.