Go Plastic-Free! The Next Frontier for Sustainability and Growth
About this Event
What can you do to reduce your single-use plastics footprint?
Learn and develop practices to live plastic-free at this participatory workshop where we will explore the challenges and opportunities of reducing or eliminating single-use plastics, dispel myths, and share success stories and case studies.
Together, we will co-create solutions, and define actionable strategies that you and your enterprise can implement right away to reduce costs, slash plastic waste, and increase revenue.
LIGHT DINNER INCLUDED!
Agenda:
6:00 - 6:30 pm -- Light dinner while connecting with one another
6:30 - 7:15 pm -- Global and systemic elimination of single-use plastics
7:15 - 7:45 pm -- Solutions co-creation challenge facilitated by SUPER
7:45 - 8:15 pm -- Harvesting and sharing insights and collective learning
8:15 - 8:30 pm -- Closing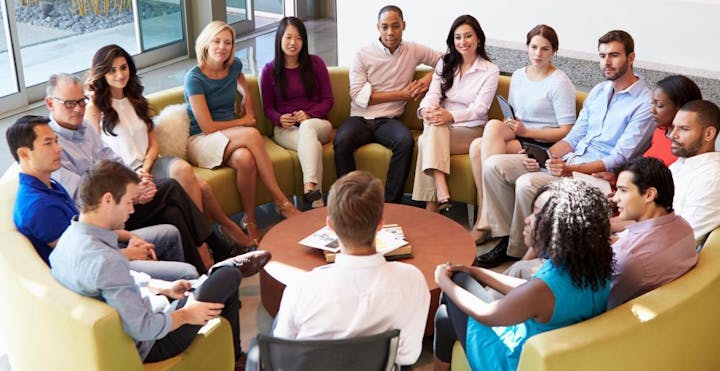 About:
SEA/SF is an alliance of organizational leaders, investors, and entrepreneurs in the San Francisco Bay Area who believe in using business and technology to serve the interests of every person in society. We are an official chapter of Social Enterprise Alliance, the largest network of social enterprises in North America, with a 20‐year history of field leadership, a national network of over 1,000 members in 40 states, and a local footprint of 16 chapters. Members include top practitioners, leading thinkers, investors, public policy leaders and a wide range of service providers. https://socialenterprise.us/
SUPER (Single-Use Plastics Elimination or Reduction) is a nonprofit enabling businesses to reduce single-use plastics through a tiered certification program. It's cofounders, Manuel Maqueda and Molly Moore, will be facilitating the workshop's contents. Manuel cofounded Plastic Pollution Coalition and other organizations, and is designing the Circular Economy curriculum for UC Berkeley online. Molly, MBA in Sustainable Systems, is a zero-waste coach and has an extensive track record helping companies become more sustainable while saving money. http://www.super.ngo/
ECO-SYSTM is a dynamic coworking community of creative professionals, startups, and freelancers, founded on the idea that entertainment, creativity and business can come together to offer a truly unique work experience for Bay Area professionals. With on-site partnerships with the Temple Nightclub and Mirus Art Gallery, ECO-SYSTM exists as an interactive cultural hub, inspiring creativity through coworking, music and fine arts. http://www.eco-systm.com/