GO! Network Tuesday, May 7, 2013 - 'Thinking Differently about Your Job Search by Invoking the Right Brain' with Bill Donius

Tuesday, May 7, 2013 from 8:00 AM to 11:30 AM (CDT)
Event Details
Thinking Differently about Your Job Search by Invoking the Right Brain
In both life and the workplace, we're often asked to "think outside the box," a cliché that usually rings hollow. Why not ask us to disappear or perform some other miracle? How exactly are we supposed to think differently?
Former bank CEO and facilitator, Bill Donius, deploys a methodology he's used for over fourteen years, originating from Dr. Roger Sperry's groundbreaking, Nobel Prize-winning research about the independence of function between the left and right hemispheres of the brain. Donius conducted research with hundreds of interview subjects over a four year period, resulting in his New York Times and Wall Street Journal bestselling book, Thought Revolution: How to Unlock Your Inner Genius. 
Donius' methodology involves learning how to tap into the right hemisphere of the brain. Participants retrieve creative, intuitive, and cut-to-the-chase information from the deep recesses of the mind to gain insight into the barriers and obstacles they confront in their lives. Participants report this process is particularly helpful for thinking differently about the job search. This methodology is very simple and easy to learn.  Bring a writing utensil, paper and an open mind. Learn how to think differently – REALLY. 
About this Session: 
Today's session will be fast-paced, very interactive, and will build on information from the moment the presentation starts. Accordingly, we recommend arriving by 8:50 AM so you won't miss a moment. 
About Our Presenter: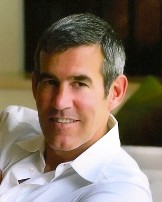 William Alan Donius attended Tulane University, the A.B. Freeman School of Business, and the Kellogg School at Northwestern University, then spent the next thirty years working in both California and Missouri in the corporate world in the areas of management consulting, public relations, health care, television production, and banking. 
At age 50, Mr. Donius chose to depart the corporate world in order to devote full time energies to his passions of writing, serving on community boards, and advocating for human rights issues. 
Mr. Donius was appointed to a two-year term on the U.S. Federal Reserve Board- TIAC Council in Washington, D.C., in 2008. In addition, he serves on boards for the St. Louis Art Museum, Barnes Jewish Hospital Foundation, Maryville University, Forest Park Forever, and ARCHS (Area Resources for Community Human Services). 
Donius' book, Thought Revolution: How to Unlock Your Inner Genius, by New York-based Changing Lives Press, was released in March 2012. The book made a number of bestseller lists since its debut including the New York Times, Wall Street Journal, USA Today, Publisher's Weekly, and Nielsen. He has appeared on Fox News, ABC News, and NPR and has been invited to speak around the country. 
Donius serves as a strategist for Houston-based management consulting firm Endeavor Management and takes his innovative Ideation methodology into their Fortune 500 clients. He also currently writes for the Huffington Post and advocates for human rights issues.
Agenda:
8:00 – 9:00 AM       Coffee, bagels, and networking
8:15 – 9:00 AM       GO! Network Orientation for newcomers
9:00 – 11:30 AM     Professional Development Speaker Series: "Thinking Differently about Your Job Search by Invoking the Right Brain"
Save the Date! The next Networking For Life happy hour is May 28th, 5PM-7PM, at the St. Louis Community College Corporate College, a beautiful corporate training facility in Bridgeton near the I-270/I-70 interchange.
*Parking: We recommend you park just west of St. Patrick Center across the Tucker Blvd. construction zone. There are several public parking lots charging $1.00 or $1.75, exact change only. Walk north a block towards the St. Louis Post Dispatch building on Dr. Martin Luther King Dr. and enter the St. Patrick Center through the gated north "Welcome Center" entrance. GO! Network is on the 5th Floor.
**GO! Network Membership: Everyone is welcome to enjoy GO! Network Tuesday morning Speaker Series presentations twice at no charge and with no obligation. GO! Network Annual Membership is $50, prorated per month (in May, membership is $34), and includes Tuesday morning Speaker Series, monthly Networking For Life evening events, LinkedIn® Introduction I and II workshops, networking and volunteering opportunities, and access to our online database of 200 past presentations. You can learn more about membership and become a member at our website and at any GO! Network event via cash, check, credit, or debit card. 
Have questions about GO! Network Tuesday, May 7, 2013 - 'Thinking Differently about Your Job Search by Invoking the Right Brain' with Bill Donius?
Contact GO! Network
When & Where
800 North Tucker Boulevard
Saint Louis, 63101


Tuesday, May 7, 2013 from 8:00 AM to 11:30 AM (CDT)
Add to my calendar
Organizer
GO! Network
GO! Network is a workforce readiness and workforce development nonprofit organization dedicated to promoting economic progress by offering training and connection opportunities to individuals in career transition, entrepreneurs, corporations, and businesspeople who want to increase the competitiveness of their careers and companies.
GO! Network Tuesday, May 7, 2013 - 'Thinking Differently about Your Job Search by Invoking the Right Brain' with Bill Donius