GO! Network Tuesday, July 9, 2013 - 'Addressing Stress' - Strategically Manage Your Stress During Career Transition with Connie Fisher of the MHA of Eastern MO

Tuesday, July 9, 2013 from 8:00 AM to 11:30 AM (CDT)
Event Details
'Addressing Stress' - Strategically Manage Your Stress During Career Transition
Few events in our lives are as stressful as career transition. Many of us struggle to maintain control as we face financial uncertainty, family and social pressures, and professional frustration. Unfortunately, we may not know how to manage stress in healthy ways and may be unaware of the far-reaching effects that high levels of stress can have - from exacerbating family and social tension, to causing health problems, to hindering the job search process. 
On Tuesday, April 30, 2013, Connie Fisher of the MHA of Eastern Missouri brings us "Addressing Stress." This program encourages individuals to recognize the signs and symptoms of stress and provides practical stress management strategies that can be used in every facet of one's life. This presentation provides an in depth discussion of the various types of stress and the impact stress can have when left unmanaged. Participants will also explore the potential benefits of stress and the importance of recognizing individual triggers and coping mechanisms. Life can be stressful. Addressing Stress provides simple tools that can be immediately implemented to help individuals feel better; and when used consistently, over time, equip participants to better cope with life's inevitable stressors.
About Our Presenter: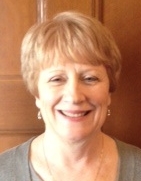 Connie Fisher is the Director of Mental Health Promotion for Mental Health America of Eastern Missouri.  She is a Licensed Clinical Social Worker with 26 years private practice experience.  Connie has presented numerous workshops on a variety of mental health topics including stress management and anxiety.  In addition, Connie has nine years' experience as an adjunct professor teaching a variety of courses on psychology and human services.
Agenda:
8:00 – 9:00 AM       Coffee, bagels, and networking
8:15 – 9:00 AM       GO! Network Orientation for newcomers
9:00 – 11:30 AM     Professional Development Speaker Series: "Addressing Stress" with Connie Fisher of the MHA of Eastern Missouri
12:30 - 2:00 PM     LinkedIn® Introduction I workshop (click for more information)
Save the Date! The next Networking For Life happy hour is July 28th, 5PM-7PM, at Webster University.
*Parking: We recommend you park just west of St. Patrick Center across the Tucker Blvd. construction zone. There are several public parking lots charging $1.00-$1.75, exact change only. Stay on sidewalks and walk north a block towards the St. Louis Post Dispatch building on Dr. Martin Luther King Dr. and enter the St. Patrick Center through the west-facing Tucker entrance. GO! Network is on the 5th Floor.
**GO! Network Membership: Everyone is welcome to enjoy GO! Network Tuesday morning Speaker Series presentations twice at no charge and with no obligation. GO! Network Annual Membership is $50, prorated per month (in July, membership is $26), and includes Tuesday morning Speaker Series, monthly Networking For Life evening events, LinkedIn® Introduction I and II workshops, networking and volunteering opportunities, and access to our online database of 200 past presentations. You can learn more about membership and become a member at our website and at any GO! Network event via cash, check, credit, or debit card. 
Have questions about GO! Network Tuesday, July 9, 2013 - 'Addressing Stress' - Strategically Manage Your Stress During Career Transition with Connie Fisher of the MHA of Eastern MO?
Contact GO! Network
When & Where
800 North Tucker Boulevard
Saint Louis, 63101


Tuesday, July 9, 2013 from 8:00 AM to 11:30 AM (CDT)
Add to my calendar
Organizer
GO! Network
GO! Network is a workforce readiness and workforce development nonprofit organization dedicated to promoting economic progress by offering training and connection opportunities to individuals in career transition, entrepreneurs, corporations, and businesspeople who want to increase the competitiveness of their careers and companies.
GO! Network Tuesday, July 9, 2013 - 'Addressing Stress' - Strategically Manage Your Stress During Career Transition with Connie Fisher of the MHA of Eastern MO