GO! Network Tuesday, July 23, 2013 - Building an Effective Resume - How to Create Your Personal Brand to Land Your Next Job with Mark Greenspahn

Tuesday, July 23, 2013 from 8:00 AM to 11:30 AM (CDT)
Event Details
Building an Effective Resume
How to Create Your Personal Brand to Land Your Next Job 
Your personal brand reflects how you can utilize your education, skills, knowledge, experience, and passion to drive results for potential employers and/or organizations. A well-crafted resume is what you need to present your brand to a potential new employer. A professional, well-written document with the appropriate content will help get you in the door to interview for the dream job you've been searching for. Sloppy, mistake-laden documents with irrelevant or incorrect information will quickly shut the door on your future.
During this Professional Development Speaker Series program on Tuesday, July 23, Mark Greenspahn will share his insights to help you develop the resume type that best suits your needs and communicates your personal brand. He will demonstrate how to: 
Showcase your experience, skills, and education

Help organize your thoughts

Determine the style, appearance, and content that will differentiate your resume
Please join us for an interactive program that will inspire you to compose a remarkable resume that effectively promotes your personal brand.  
In order to get the most out of this program, please bring a copy of your current resume with you. In a small group format, you and others in your group will review each other's resumes and provide input and feedback to each other based on key learnings offered throughout the program. Mark will also be available to provide feedback and direction to each group throughout the participatory segments. At the conclusion of the program you will leave with an assessment of your resume which will either give you the confidence that you are on the right track, or will offer encouragement / motivation to make improvements so that your resume gets noticed and opens up future opportunities for you.
About Our Presenter: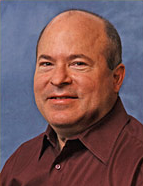 Mark Greenspahn is the founder and owner of TWO FEET IN THE SAND, LLC, which started in 2008 in St. Louis, Missouri, to provide Experiential Marketing services to brands, sponsors, and agencies, helping to strengthen their consumer connections, build awareness, and drive business results.  Building off of Mark's marketing experience, in late 2009 the business expanded to offer Personal Branding Solutions (resumes, cover letters, and LinkedIn profiles) to a diverse customer base. Since then Mark has written nearly 600 resumes for clients in all types of fields, and at every level of experience.  His business has grown quickly through word-of-mouth referrals and social networking, and has a proven record of success with the great majority of his clients landing interviews, and with most of them receiving (and accepting) job offers.  
During a successful 30+ year career at Anheuser-Busch, Mark was regarded as an experienced and well respected marketing executive with a reputation for creating award-winning, industry leading marketing programs. He has a proven track record of transforming operations and programs into industry benchmarks focusing on customer service, attention to detail, planning, and execution. Mark was fortunate to work with and learn from some of the best marketing minds in the industry. In addition, he reviewed thousands of resumes and interviewed hundreds of applicants over the course of his career. He uses his marketing background, knowledge and experience to offer innovative Personal Branding solutions to his resume and cover letter clients and is currently expanding his business to include a full array of career building services. 
All attendees at the workshop will be entered into a raffle for one complimentary resume re-write provided by TWO FEET IN THE SAND, LLC. 
Special Guest Performance
The Matsiko World Orphans Choir is making a special stop at GO! Network during their world tour. Members of the choir, from Peru, India, and Liberia, are overcoming tremendous adversity and learning their self-worth while gaining educational growth and intercultural experiences. In addition to a short inspirational performance, choir members will be available to interact with GO! Network attendees before the main session and during a break. 
8:00 – 9:00 AM        Bagels, coffee, & networking
8:15 – 9:00 AM        GO! Network Orientation for newcomers
9:00 – 11: 30 AM     Matsiko World Orphans Choir performance followed by Building an Effective Resume with Mark Greenspahn
12:30 - 2:00 PM       Twitter Training Workshop (click for more information)
Save the Date! The next Networking For Life happy hour is July 30th, 5PM-7PM, hosted by Webster University.
*Parking: We recommend you park just west of St. Patrick Center across Tucker Blvd. There are several public parking lots charging $1.00 or $1.75, exact change only. Be careful crossing Tucker as it is still partially  under construction; enter the St. Patrick Center through west-facing entrance on Tucker. GO! Network is on the 5th Floor.
**GO! Network Membership: Everyone is welcome to enjoy GO! Network Tuesday morning Speaker Series presentations twice at no charge and with no obligation. GO! Network Annual Membership is $50, prorated per month (in July, membership is $26), and includes Tuesday morning Speaker Series, monthly Networking For Life evening events, LinkedIn® Introduction I and II workshops, networking and volunteering opportunities, and access to our online database of 215 past presentations. You can learn more about membership and become a member at our website and at any GO! Network event via cash, check, credit, or debit card. 
Have questions about GO! Network Tuesday, July 23, 2013 - Building an Effective Resume - How to Create Your Personal Brand to Land Your Next Job with Mark Greenspahn?
Contact GO! Network
When & Where
800 North Tucker Boulevard
Saint Louis, 63101


Tuesday, July 23, 2013 from 8:00 AM to 11:30 AM (CDT)
Add to my calendar
Organizer
GO! Network
GO! Network is a workforce readiness and workforce development nonprofit organization dedicated to promoting economic progress by offering training and connection opportunities to individuals in career transition, entrepreneurs, corporations, and businesspeople who want to increase the competitiveness of their careers and companies.
GO! Network Tuesday, July 23, 2013 - Building an Effective Resume - How to Create Your Personal Brand to Land Your Next Job with Mark Greenspahn