Description
Welcome to Mixolo's "Happy Hour Social Club" a series cheekily named for a group of Navy spouses who organized semi-weekly "smokers" on board USS Arkansas in in 1913.
Port of call, in 2017: The modern and unique Sky Bar at
Mt. Washington Tavern i
n Baltimore. A gem and staple in the Mt.Washington community for more than 35 years, the tavern was rebuilt after a devastating fire in 2011 and redesigned to architectural splendor in 2012.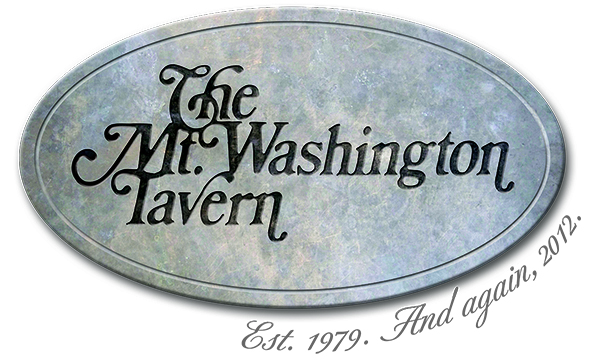 Join our growing Mixolo community of solo adults for our roving "Happy Hour Social Club." Come out for a drink and nosh after a good day's work, or leisure, if that's your thing. Not to exclude teetotalers, join us for a club soda with lime.
Professor Google tells us the earliest reported origin of the phrase "happy hour" dates back to Shakespeare's Henry V defining it as "scheduled period of entertainment" That is what Mixolo is all about!
Friends and colleagues not up for a Thursday evening of "raise a glass" and chill? No need to opt out. Come out and meet other cool solos who want to raise a glass AND expand their community.
As we curate more events according to your interests, we encourage you to come out and get your drink on, maybe talk about upcoming Mixolo events, and tell us what you want to see from Mixolo.
Happy hours will be a frequent activity with Mixolo to encourage and maintain a sense of community and familiarity with your fellow solos. First drink is on us for our debut event!*
Our social "club" will be ever-changing with our growing membership base - and NOT really a club. More like scheduled periods of entertainment.
We'll cover many cool bars and restaurants in our mobile "Happy Hour Social Club."
*one drink valued up to $12 for each Mixolo Sky Bar Access Ticket holder


F

AQs

Is this event restricted to Mixolo members?

Yes. It's easy to become a member…




How do I become a member of Mixolo and attend this event?

At this time, Mixolo is still in Beta stages in building our company, our community and the soon to debut native application. Though we do not yet have a formal login and profile option on our Web/Mobile, for the safety and comfort of our members, we ask that you participate in our survey for new early Adopter members where we collect basic identifying information as well as information about your interests and desires for Mixolo events.

For more information about Mixolo, please visit mixolo.io




Are there ID or minimum age requirements to enter the event?

Minimum age for "Happy Hour Social Club" events will be 21. ID may be required by our host, Mt. Washington Tavern. Please be prepared to present your state ID or driver's license upon request.




What's included in my ticket?

Mixolo has reserved the Sky Bar fireplace area with minimum use and purchase requirements. We have pre-ordered happy hour bites for your pleasure. The first drink is on us!' Additional drinks will be member pay.




What are my transportation/parking options for getting to and from the event?

Mt. Washington Tavern offers parking in their lot alongside The Tavern, but it can fill up quickly. Mt. Washington Village offers parking meters along the streets that accept credit cards. The Baltimore Clayworks lot meters take coins, including quarters, and are in effect until 10 p.m. six days a week. Please note: The meters are in effect until 10 p.m. We suggest you do NOT park in the light rail lot as it is heavily monitored.

Light rail is another option. Light rail stop – Mt. Washington (Smith Avenue @ Newbury Street) Click here to view the light rail map (Adobe PDF, right click "Save As" to download.




How can I contact the organizer with any questions?

Please contact us at wecare@mixolo.io with any questions.




What's the refund policy?

Tickets are refundable up to 24 hours before the event. Cancellations 24 hours before the event will result in forfeiture of the ticket costs and no refund will be given. In the event of last minute cancellations, Mixolo will remain obligated to its venues for scheduled events and confirmed number of attendees and minimum expenditures.



Important Notice:
Photos taken may be taken for promotional purposes for our web, social media and marketing materials. Mixolo is a real life social network; we want to minimize the use of stock photos and reflect the true essence of our MIxolo community. Your attendance will imply your willingness to participate and your release of all photos for use in marketing and promotions for Mixolo, Inc.