Description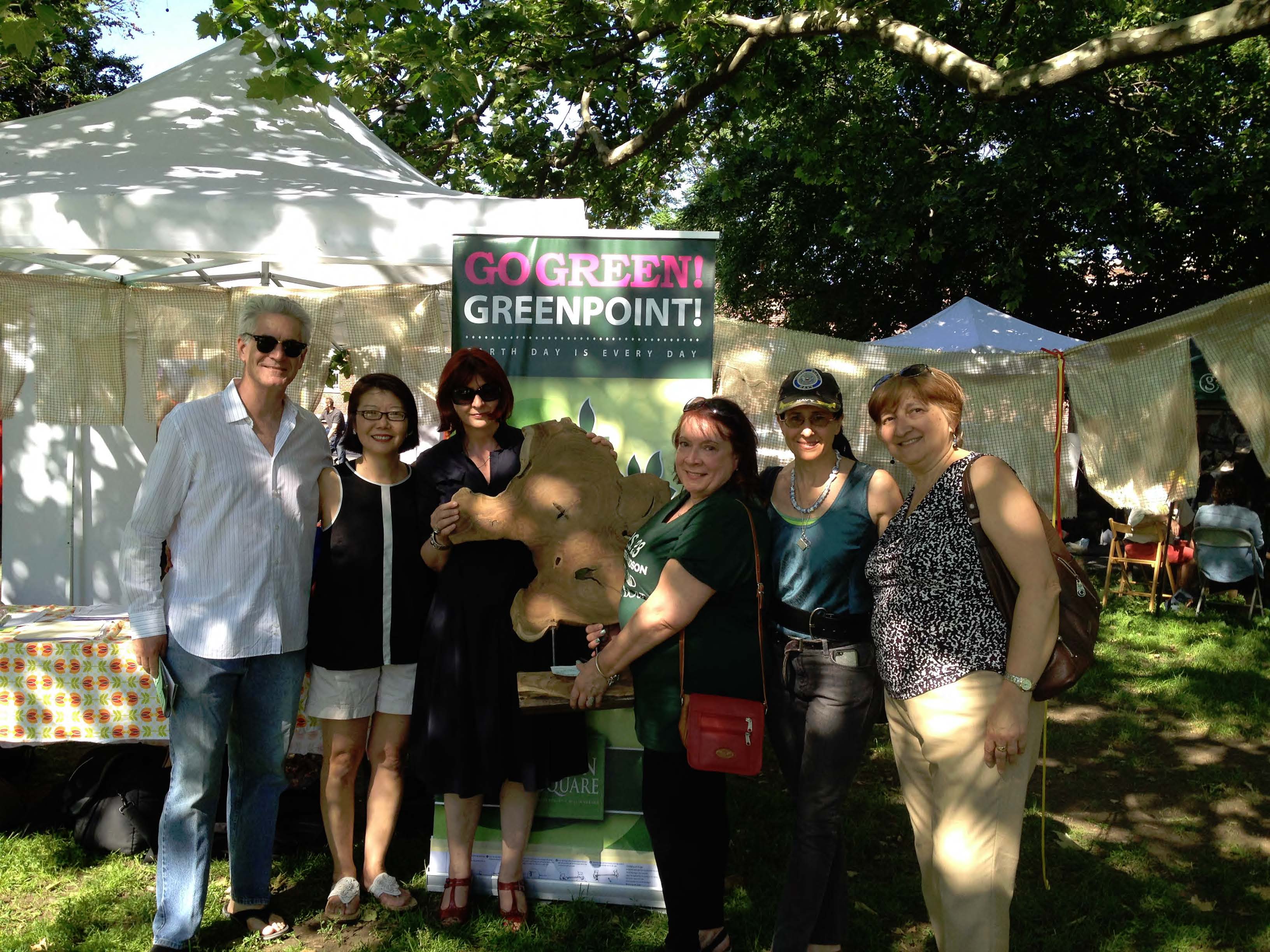 MOVED TO SUNDAY, JUNE 7, 2015 | BROOKLYN
CHALLENGE ENTRY IS FREE
for Schools Registered for Go Green! Greenpoint Festival
STUPENDOUS TROPHY, PLAQUE & $1,000 CASH PRIZE
DEADLINE: 5 PM, Friday, May 29, 2015
FREE TO ENTER!
Town Square is excited to announce the 2nd annual Go Green! Sustainability Challenge for all NYC schools. The contest will be held at Go Green! Greenpoint Festival on Saturday, June 6, 2015 at McCarren Park in Brooklyn. The theme is "Greening our Urban Environment." ENTRY IS FREE! Each school is invited to enter one (1) contest submission, comprised of a footprint that is 10'x10' or less. The submission may comprise of one or more exhibits but cannot exceed the 10'x'10 footprint. Schools are invited to use their imagination and creativity for their submission. The exhibit must represent works by students. The exhibit may include but not necessarily limited to: student artwork, student science projects, student writings, and so on. Entries must be exhibited at the park between 12 Noon and 4 PM. Contest standings will be forfeit if the entry leaves before 4 PM.
Participating schools will create and display their contest submission at Go Green! Greenpoint 2015. A panel of distinguished judges shall select winners based on the contest's environmental focus, creativity, and overall quality of the 10'x10' exhibit. All components of the contest submission must be created by the students of the school. There will be 3 contest sections: (a) elementary schools, (b) middle schools, and (c) high schools. Each section must have at least 3 schools. If there are not enough schools in a section, the organizer will collapse or eliminate sections at their discretion.
Winners will be awarded a stupendous teak trophy to display until next year's Go Green! Sustainability Challenge, a beautiful plaque AND a $1,000 cash prize. In keeping with the environmental theme, the teak trophies will be returned in 2016 to be awarded to next year's contest winners.