Sales Have Ended
Registrations are closed
Sorry the Day/Hour you preferred is filled. Please pick another or you can just call me for a private conference. Rob (717) 725-4305
Sales Have Ended
Registrations are closed
Sorry the Day/Hour you preferred is filled. Please pick another or you can just call me for a private conference. Rob (717) 725-4305
Description
Get the best of both worlds:

Live local, live globally.




Private 1-on-1 50-minute workshops / Starting at Noon

This week: every day from Monday Feb 4 thru Friday Feb 8.



---
---
AGENDA
5 MINUTES: RECAP OF OUR 4-MINUTE INTRODUCTORY VIDEO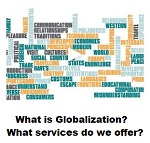 ---
5 MINUTES: RECAP OF OUR DRILL DOWN INTO "GLOBALIZATION"
The modern world is irreversibly closing in -- 7 billion people, airplanes, Internet, transnational companies, salaries/wages depressed by international competition, jobs shifting overseas...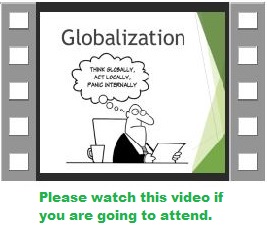 ---
40 MINUTES: DISCUSS THE OPPORTUNITIES (not the risks) OF GLOBALIZATION
The forces driving globalization are now present in our daily lives and careers.
This workshop is about thriving in this smaller/larger world. It's about "going global", curating the information you are absorbing, taking responsibility for who you become, being independent and free, about building bridges to the world.
It is actually a lot of fun!
---
10 MINUTES: GET BACK TO WORK OR STAY & CHAT ABOUT...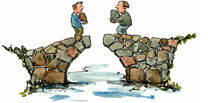 Covalence Conditioning ™
COACHING THAT FOCUSES YOU ON SELF-MANAGING YOUR IDENTITY (Who better that you?)
Through Covalence Conditioning we curate how we fit in our world, a world where globalization is changing the very boundaries of our identities and comfort-zones. In a curious, trusting, and joyful manner we work, to:
understand and identify with Others,

behave appropriately,

find meaning,

secure our own values and beliefs,

build connections and relationships overseas, and

thrive economically.
(To find out more visit our website - Global Agility Serivces LLC)
---
---
"Why should I discuss this with you, Rob?"
"Rob and I worked together in the global currency markets. I was always impressed with his insights on the intricacies of world issues, knowledge of history of global events and how they would impact future outlooks." - Neil Husain, Regional Manager at AMC-Consult Inc.
"Lancaster is fortunate to have Robert Pianka's down home heart that contains years of worldly wisdom from boots on the ground experience..." - M.G. Shaub STGC(SW) USN (Ret.) "
Rob Pianka is a creative and innovative instructor..." - Sylvia Grove
"Rob Pianka has acquired global skills and competencies due to his natural curiosity and his professional experience in global markets...." - Maureen Rabotin, Global Executive Coach
"Rob continues to challenge assumptions I've held and never realized. He brings his global background and experience into the realm of the applicable right now..." - Matt Breyer, President, North American Deck & Railing Assoc.
"Rob brings a lifetime of travel, international relations and business experience. Always well read and on top of currentevents, he is perfect for this service." - Blair Mohn, Hybrid Ventures
---
---
Join the meeting on Zoom on any day by clicking:
Meeting ID: 392 073 434 (You can type this into https://zoom.us/join )
---
---
Note: This event is about Globalization not Globalism, about economic & technological facts we have to deal with; not about whether we support or resist Globalization. In fact both Globalists and Anti-Globalists can become more effective by better understanding Globalization.