Description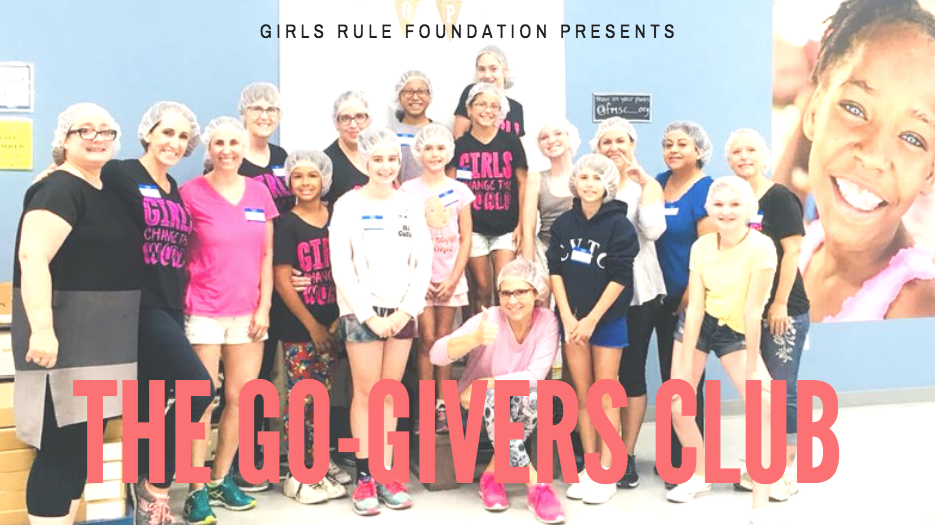 Don't just be a go-getter, be a go-giver too!
Join the Girls Rule Community as we volunteer together! This is one of three volunteer outings we'll host this year.
Volunteer at St. Mary's Food Bank on Saturday, September 15, 12:00-2:00 pm, arrival time 11:45 am

Our Girls Rule community will be volunteering together! Join us!

Please wear your Girls Rule T-Shirt if you have one!

This practices our Leadership Principle #9: Compassion & Giving Back - let's teach our girls this important lesson

We will be packing emergency food boxes together at St. Mary's Food Bank in Phoenix, AZ to be given to the elderly, children, working families, and the homeless in our community




The orientation and packing instructions will take place during your scheduled shift time

We only have 60 spots reserved so be sure to RSVP on this page!
REQUIRED: closed-toed shoes (sneakers suggested), shirts need to be short or long sleeved (No tank tops, spaghetti straps, sleeveless, midriff or low-cut tops), pants, jeans or workout attire preferred. Shorts are okay at a respectable length. (Must be no shorter than 7" above the knee)

Youth 12-15 may volunteer with an adult present


Please leave valuables, purses or backpacks in your vehicle for your safety and security. St. Mary's Food Bank is not responsible for lost and/or stolen items brought into our facilities

Parking: volunteer parking is limited, please carpool as much as possible! Additional parking located at 3020 W. Windsor Ave, Phoenix, AZ 85009
About Girls Rule: Girls Rule Foundation is an Arizona-based 501c3 nonprofit that helps girls build leadership, self-confidence, and bright futures through their national movement and four empowerment and leadership programs. Join us for our monthly Shine Brightly Summit in Phoenix, AZ the 1st Saturday of each month. We help girls become go-getters and go-givers! To learn more, please visit www.girlsrulefoundation.org.
About St. Mary's Food Bank: Mary's Food Bank exists to help feed hungry kids and families throughout Phoenix and 13 Arizona counties. Volunteers pack emergency good boxes and provide amazing support to help St. Mary's Food Bank Alliance to distribute 250,000 meals daily, six days a week. For more information, please visit their website at www.firstfoodbank.org.