Description
Ever wanted to dance like Lady Gaga? Find yourself constantly mimicing the moves to "Bad Romance"? Now's your chance -- and you can raise money for a good cause too! Join instructor Chelsea Hill at Athleta on Fillmore Street in San Francisco for an empowering and energetic dance class fundraiser where we'll learn the moves.
All ticket sales will go directly to Spark, the leading organization equipping young professionals with skills to become advocates, philanthropists, and leaders in the gender equality movement.
Because of you, Spark's 2018 grantees can make the following possible:
500 girls can learn 'They Are Worthy" in the slums of Cairo, Egypt
400 survivors of domestic abuse can receive legal support in Berkeley, CA
120 women refugees receive support integrating into Armenia
80 emerging activists can participate in a Fearless Collective mural in Pakistan
40 artisan refugees can receive economic freedom in Malaysia
20 women, trans, and gender nonconforming folks can become leaders through hands-on education in Oakland, CA
10 female inmates can receive business training in Nigeria
Find out more about our grantees here.
Stay tuned for more details re raffle prizes, goodies, and other event logistics.
Win raffle prizes!
Add raffle tickets to your dance class ticket order and enter for chances to win prizes, including Athleta shop cards you can use at the event! Raffle tickets will be available for purchase on-site. You must purchase a ticket to the event and be present for the raffle in order to win and claim a prize.
Confirmed prizes so far include:
Shop for a Cause
Athleta will donate 10% of sales from in-store purchases made all day on Monday, January 14th to Spark. You must mention Spark at checkout in order to opt in.
Note: Images of Lady Gaga are used for illustrative purposes only.
Event itinerary (Subject to change; please try to arrive 10-15 minutes early for check-in)
6:00 PM - Raffle #1 - Athleta Shop Cards; Danspace Class Cards; VRV3 Studios Class Pack
6:10 PM - Shopping / Mingling / Refreshments from GT's Kombucha
6:45 PM - Raffle #2 - The Hivery Membership + Day Passes; Good Vibrations Gift Bag; Woodford Reserve Rye Whiskey and Bourbon
6:50 PM - Welcome and Intro to Spark
7:00 PM - Class Starts
7:50 PM - Closing / Thank You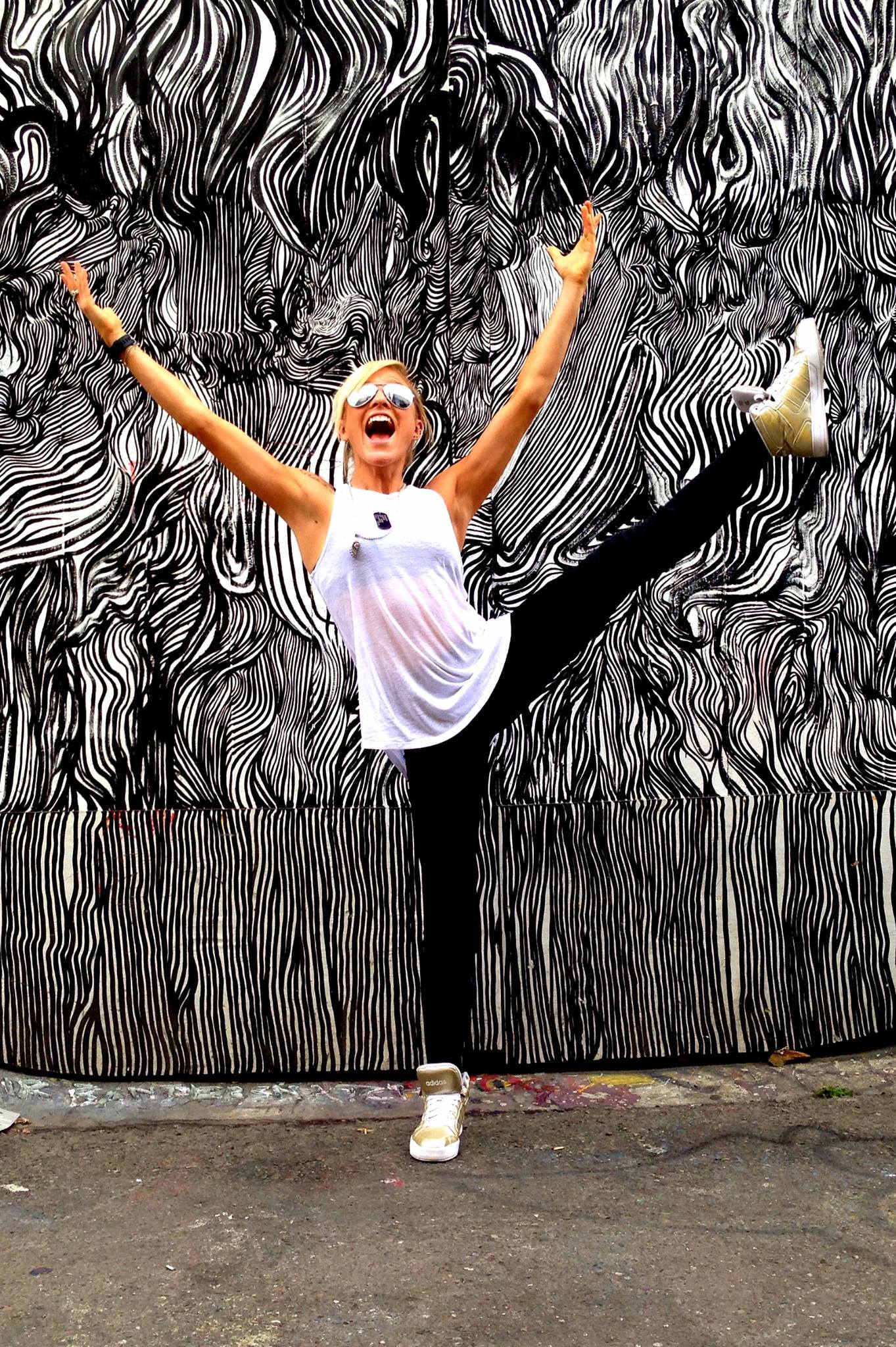 About Chelsea Hill
Chelsea fell into a life of creative movement at age 4, when she pierced her ears and joined ballet, devoting her tiny self to being magnetic, outspoken, and wiggling her body. Since then, her life has changed drastically, but these aspects of Chelsea remain the same. Chelsea grew up in a small dance studio in Northern Michigan, and began teaching when she was only 16. She trained in ballet, pointe, contemporary, modern, jazz, Celtic, tap, and clogging. At University, she found a love for Contemporary Movement and studies of Dance History. Chelsea holds a Bachelor of Science in Psychology and Contemporary Dance from Michigan State University, and her Master's of Arts in Dance Movement Therapy & Counseling from Columbia. She began studying yoga in 2013 to heal herself from a severe illness, and understand both the science and philosophy behind the human trinity - body, mind, and soul. Chelsea has lived in the Bay Area for 6 years, involved in dance, choir, and performance projects with the Sarah Bush Dance Project, Bandaloop, Roxanne Gray Dance Company, Cat Call Choir, Roco Dance and Fitness, Shawl Anderson Dance Center, The Pad Studios, Metta Yoga, Athleta, Lululemon, Movemeant Foundation, SheJumps, and working independently. She has studied and presented choreographic work in Michigan, Chicago, New York, and California, including productions with Loft This, One Billion Rising, Chicago School of Ballet, and the TVC Global: Hair Art Fashion Show. Chelsea has danced with toddlers, elders, alter-abled bodies, prisoners, and ex-convicts in rehabilitative centers. As a yogi, poet, dancer, and wellness coach, she urges her students not just to sweat and move, but move with passion and purpose. "Dance and other movement practices help establish healthy boundaries, train you to resource internally, and create a community. Each day I dance, I fall in love with my body and the endless possibilities. But no matter how strong, energetic, exhausted, or old you are…remember, you are not just a body, you are SOMEbody"
Thank you to Chelsea and everyone who is making this event happen: