Description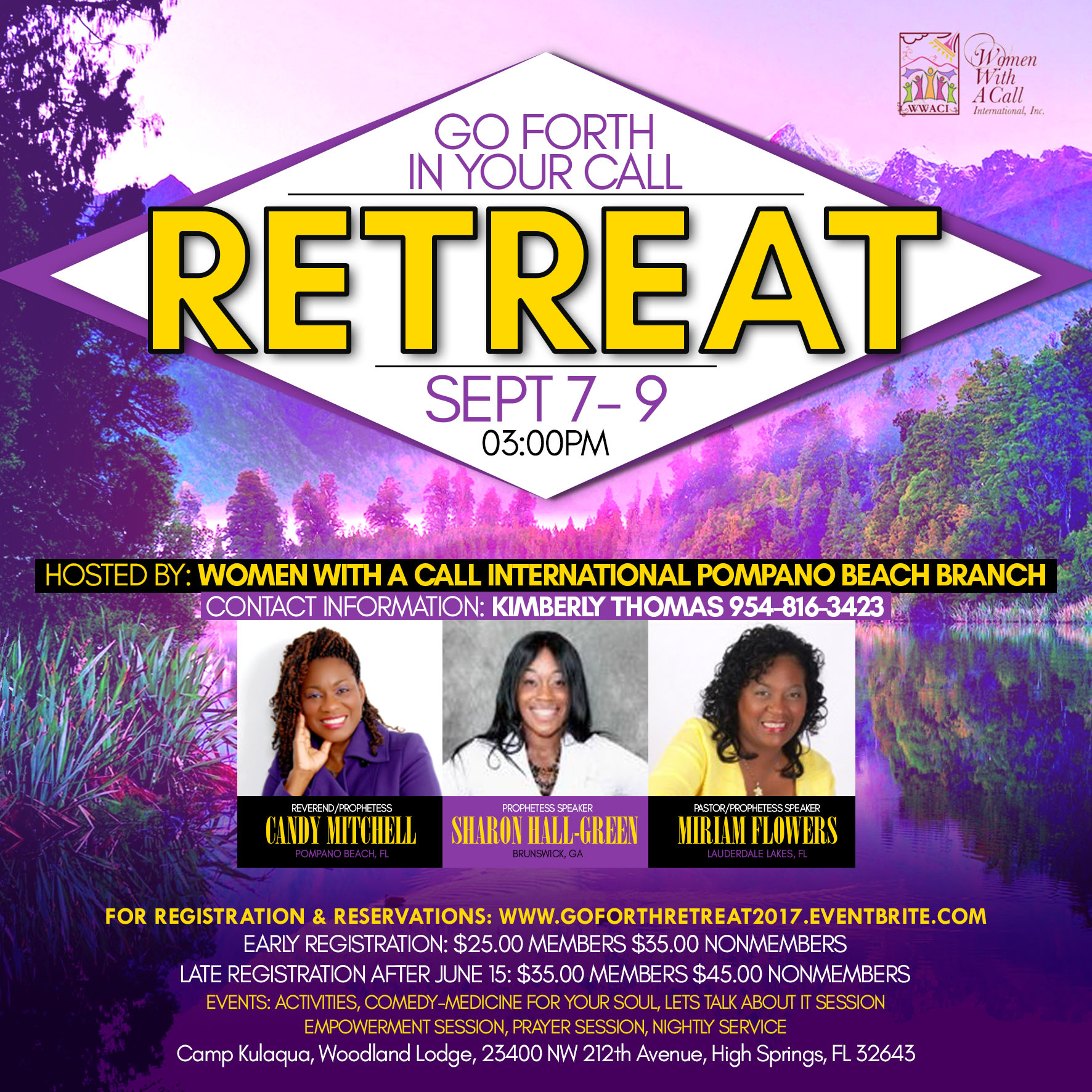 Women With A Call International Pompano Beach Branch is hosting a Christian Retreat. This event will consist of peace, love, laughter, events, food, and empowerment. Your purchase will include nonrefundable and nontranferrable registration fee (member $25 and nonmember $35), two nights of lodging and five meals is nontransferable and after July 31 nonrefundable.
****IMPORTANT NOTICE*********
ALL PAYMENTS DUE BY JULY 31
*Ticket prices includes five meals and room cost for the entire stay per person.
(example if 2 people decide to room together they will pay 214.25 per person)
* Make your own coordinations for roomates and please add all names per room