"Go For the Flow" Swedish Massage - FREE Workshop hosted by Massage Envy
About this Event
5 HOUR WORKSHOP - Gain 5 NYS Approved Continuing Education Credits & NCBTMB
Learning Objectives:
Swedish Massage Technique review
Ergonomics / movement around table / correcting body mechanics
Flow and Transition of Strokes
Client Connection – Touch: Entering & Exiting, Pace, Energy
Listening to Client's feedback – during massage and after
#4 FREE WORKSHOP FOR THE MASSAGE THERAPISTS OF MASSAGE ENVY
NON-EMPLOYEES MASSAGE THERAPISTS are invited one time only for the FREE WORKSHOP offered by the owners of Massage Envy on Long Island and Queens.
All Massage Therapists and Massage Students are invited to join this workshop. Please come and meet the owners and employees of Massage Envy of Long Island & Queens and discover all the benefits of working with the largest and the most successful national Massage Franchise in the USA! We are growing and getting better all the time! Come and hear what Massage Therapists are saying about their employment experiences with Massage Envy!
TO REGISTER HIT THE "TICKETS" Button Above
GO FOR THE FLOW
Swedish Massage is the most requested session in our practices. It the most recognized form of massage in the world. The total body relaxing massage is expected of us to provide for clients when they schedule an appointment for a "general" massage..
The Swedish Massage is an art form that if done correctly, it should transcend your client into the Alpha state of consciousness and encourage the release of the "peaceful" neurotransmitters and hormones. Dopamine, serotonin, oxytocin and endorphins are the quartet responsible for our happiness. Many events in life can trigger these neurotransmitters, but rather than being in the passenger seat, there are ways we can intentionally cause them to flow.
Massage Therapists have the technique and talent to create that flow. We do this for clients!
I truly believe that the "Swedish Massage" technique can always be improved. After years of providing massage we may forget a stroke, don't think about transitions, or just simply get bored in Swedish. Losing passion for this session creates fatigue and poor technical habits. My experience as a recipient of Swedish Massage has been different every time. Some sessions are exactly what I hope for and are blissful. Some sessions are mediocre and disappointing, and then there are those disastrous sessions that you can't wait to get off the table and now the cortisol and stress levels have risen! That is the opposite result of why I scheduled a massage! I won't ever return to that therapist.
Why isn't there a consistency in this relaxing and basic technique? Have we lost our primary purpose for this most requested session? Are therapists blending other techniques into this session and thus not keeping it pure? Are we the ones who are shifting this beautiful experience and making it unrecognizable and un-requested? Are we imposing our new found "therapeutic" techniques into a relaxing session thus giving a "mixed up – mixed message" Swedish Massage?
Massage Therapists will always continue to improve their hands-on skills. We want to stay updated on all the new and improved, renamed and recertified techniques. Fine!! But let us not forget our Swedish Massage and continue to deliver this centuries' old healing modality in its' purest form.
Workshop Goals: This workshop will teach you to listen to hearts and hands again, add a few new transitional moves, slow down and appreciate the pace, correct and improve awareness of your body mechanics.
Transition of massage strokes; entering and exiting your touch on the client, and body mechanics of the Massage Therapist around the table are paramount to creating that healing session clients will rave about and tell others to experience. These techniques will be easier for the you and enable you to do a few sessions in a row without fatigue.
Let's Go For the Swedish flow.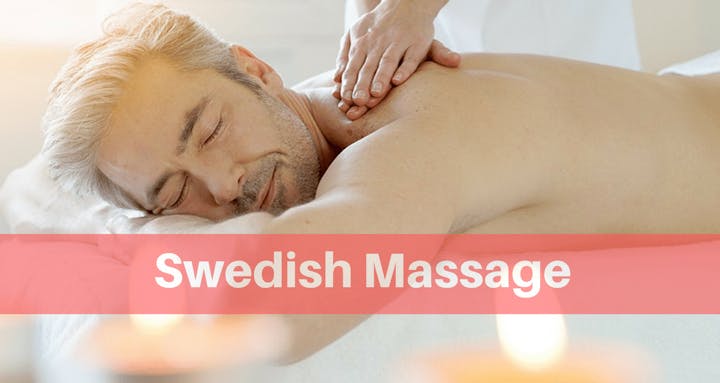 Frequently Asked Questions
1. What should I bring to this workshop?
Your Massage Table + 1 round bolster
2 Sheets and a blanket for your table
2. What should I wear?
Comfortable clothing -- we will be undressing to work on each other for the Swedish Massage.
3. BE ON TIME! - Begins promptly at 10am
Please when scheduling your trip - add a half hour more to your trip timing. There is limited parking in the front hotel lot. Additional parking available down the street or across the street. AND there is "Always Traffic".
4. Last Minute Cancellations: Life Happens! Just let me know! I There is ALWAYS a WAITING LIST!
If you can NOT make the workshop - please let me know ASAP, this will allow another therapist who is on the WAITING LIST to attend. Thank you for taking the time to permit another to go to the workshop.
5. How can I contact the organizer with any questions?
or Text / Talk 917. 868. 2021
When leaving a voice mail message - Please give your full name, phone #, reason for calling and when is the best time to return the call - thank you.Please share this email and let other therapists know about this workshop! I look forward to working with you!
Kerrie Flynn, LMT -- Massage Envy Educator of Long Island, NY