Go Eat Give Destination Mexico

Tuesday, April 21, 2015 from 6:30 PM to 9:30 PM (EDT)
Event Details
Join Go Eat Give's Destination Mexico in Washington DC!
Sponsored by the Mexico Tourism Board and Aero Mexico
Explore the culture and history of Yucatan, Mexico - beyond the resorts and cruises.
Destination Mexico includes drinks, food, music, speaker and prizes!
Special guest speaker from the Mexico Tourism Board will share insight into the culture of the Yucatán region. Yucatán was originally home to the Maya, builders of such cities, now archeological sites, as Chichén Itzá, Izamal, Motul. Merida, the capital of Yucatán was awarded City of Peace in 2011. Live entertainment will make your toes tap to traditional folk music. 
Win round trips to Mexico including flights and hotels!
Destination Dinner ticket includes exhibit, drinks, tastings, live entertainment, speaker & prizes. Proceeds benefit Go Eat Give, 501(c)(3) registered nonprofit organization that raises awareness of different cultures through travel, food and community service. 
ATTEND THIS EVENT FOR FREE
Go Eat Give's Premium Members get FREE access to ALL Destination Dinners and Member's Only events througout the year. Become a 2015 member for only $350 and get a FREE Tequila Tasting ticket.
Basic Members ($99) receive discounts on trips and dinners, in addition to access to member only events. Read more about our membership program. 
Sponsored by: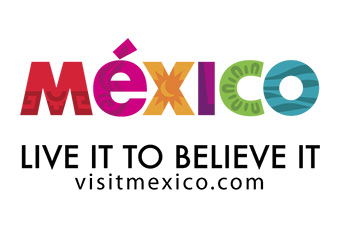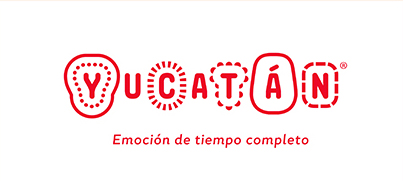 Frequently Asked Questions
What is the mission of the Destination Dinner?
The aim of Go Eat Give Destination Dinners is to increase awareness of the diverse cultures that exisit in our neighborhood. Our mission is to bridge the gap between communities living in DC & around the world. By bringing authentic cuisine, engaging speakers & native artists together, we want you to have an enjoyable evening that involves experiential learning. Go Eat Give connects people, places & palates through travel, food & community service. 
How long does the event last?
We start prompty at 6:30pm with networking & gallery tour, followed by drinks & dinner. Speaker & entertainment will follow right after. The event will last until 9:30pm. 
Can you accomodate dietery restrictions?
All our dinners are served buffet or family-style so you can choose to eat whatever you like.
We ecnourage you to purchase tickets ahead of time so we can plan the event better. Rarely tickets may be available at the door. 
Will I be able to order my own food?
No, the purpose of Destination Dinner is to expose you to traditional cuisine that you may not be familiar with, therefore selections are already made by our team of dining experts. We often provide many choices so you can sample a variety of dishes. 
If this is a fundraiser, where does the money go?
The funds raised through Destination Dinners support Go Eat Give's mission to increase cultural awareness in DC & around the world, such as co-op farms, women's safe houses & village schools. The cost of your tickets help pay for food, venue, marketing, staffing & the ongoing administration cost of creating enriching programs every month. 
Is the cost of ticket tax-deductible?
According to IRS, the value of the event is much more than the ticket price, as it involves a multiple course dinner, education & entertainment. If you made a donation to Go Eat Give (in addition to your ticket price), that is 100% tax deductible. 
Full refunds will be given only if you cancel 48 hours before the event starts. 
What if I'm coming by myself?
Go Eat Give events are a great place to meet internationally minded diverse group of individuals living in DC. Natives from the theme country are also invited to share their insights of the culture. We encourage you to take this opportunity to network & make new friends.
Is the event suitable for kids?
Yes, as long as your kids are old enough to experience a sit-down cultural program. 
Do I need to bring a paper ticket?
Help us save trees & don't print tickets. We will have your name on the guest list when you check in. 
How can I be notified of the next event?
Sign up for our newsletter at www.goeatgive.com & select "Atlanta events" so you will recieve invitations for future events. Destination Dinners are held once every month.
Can I sponsor a Destination Dinner?
Yes, Go Eat Give relies on the generosity of sponsors & donors to present quality ongoing events that are engaging, fun & informative. It is a great opportunity to reach a diverse audience as well as support a worthy cause. Please contact info@goeatgive.com if you are interested in sponsoring a future event. 
When & Where

Mexico Cultural Institute of DC
2829 16th St NW
Washington, DC 20009


Tuesday, April 21, 2015 from 6:30 PM to 9:30 PM (EDT)
Add to my calendar
Organizer
Go Eat Give
Go Eat Give is an Atlanta based nonprofit that encourages people to learn about different cultures through food, travel and community service. We host monthly "destination" events where you can experience the cuisine and culture of a far off land; volunteer vacation trips around the world; and lots of fun articles on our web site.  
Go Eat Give Destination Mexico