Description
Email neha@inventrik.com to claim your free ticket.
Singapore government has realized that digital technology has the unique potential to transform businesses, large & small, across the economy & therefore launched "Go Digital".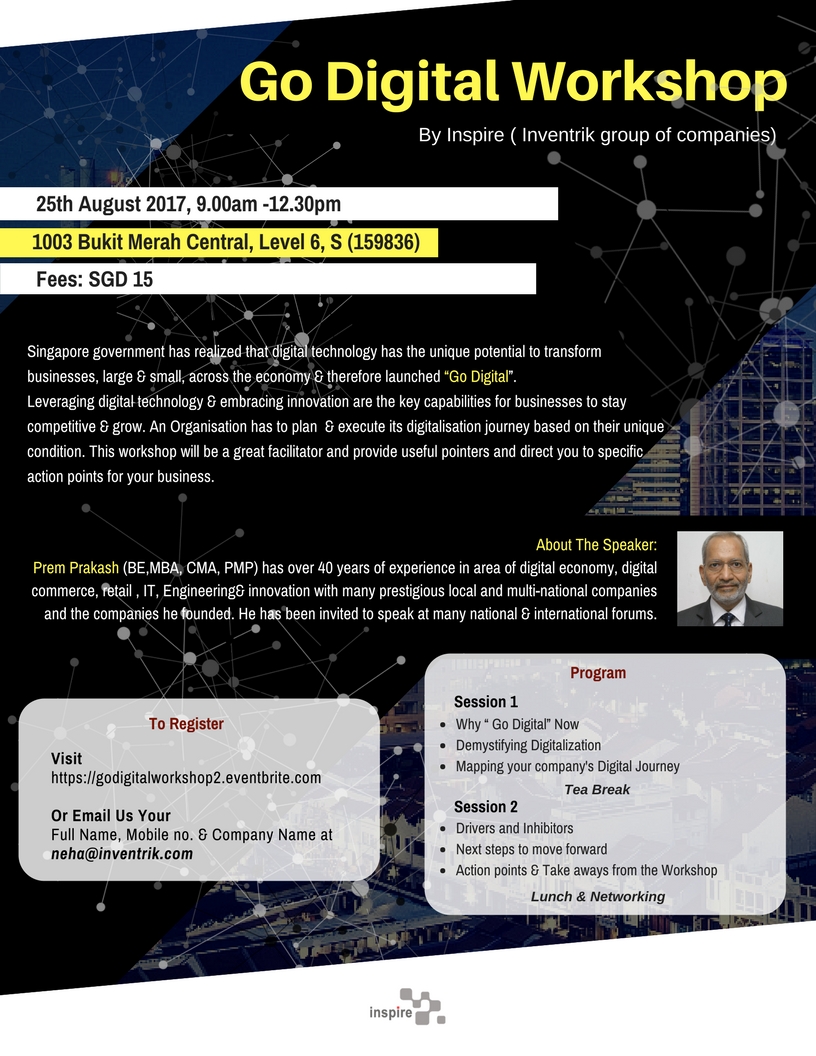 Leveraging digital technology & embracing innovation are the key capabilities for businesses to stay competitive & grow. An Organisation has to plan & execute its digitalisation journey based on their unique condition.
This workshop will be a great facilitator and provide useful pointers and direct you to specific action points for your business. It will give you a holistic view of the digital economy and its ecosystem. It is designed to help you understand the basics of digital economy and beyond for your organisation. Targeted at decision makers, the workshop will not only give you a better understanding of digital economy as a whole but will also help you gain actionable insights which can be applied to your business right away.