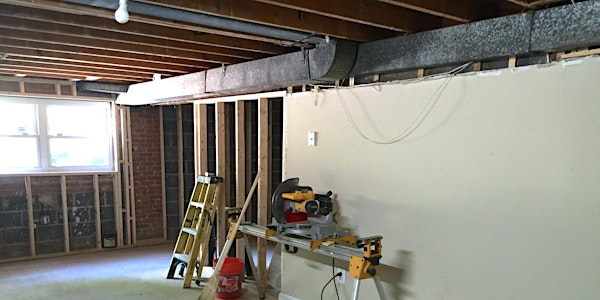 Go Brent Team Home Expo
When and where
Location
Kaldi's Social House 918 Silver Spring Avenue Silver Spring, MD 20910
Description
Refresh, Renovate or Relocate?
Do you renovate, build an addition, or move to a home that "has it all"? What options are realistic for you and your current home? How do you best finance your dream home or renovation?
Join Liz Brent of Go Brent Team, Keller Williams Capital Properties for a Home Expo on Tuesday, January 12 from 6:00-7:30 p.m. at Kaldi's Social House. Talk with neighborhood experts who will be ready to answer your specific questions:
• Liz Brent, Associate Broker - Go Brent Team
• Chad Loube, Senior VP (NMLS #675038) - George Mason Mortgage/Cardinal Bank
• Stefano Marzullo, General Contractor - Marzullo Construction
• Eric Saul, Architect/Owner - Saul Architects
• Colleen Mitchell, Designer/Owner - RedBird ReDesign
Complimentary Kaldi's coffee will be served!
---
Attendees can arrive at any time and stay for as long as they wish. Drop in and discuss specific questions or ideas with neighborhood experts - there is no formal presentation or agenda.
Metered on-street parking is available in front of Kaldi's. A public metered lot is available with entrances from Fenton Street, Silver Spring Avenue, and Thayer Avenue.
Have questions? Info@GoBrentTeam.com