"Go Back and Pick Up the Ball": An August Wilson Society Colloquium
Description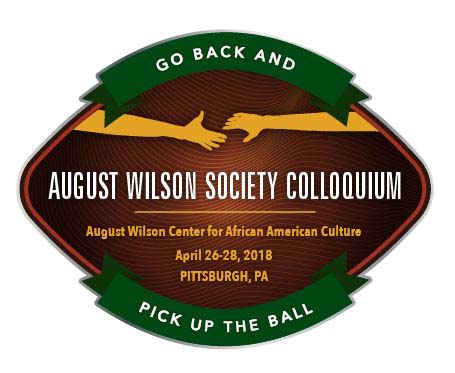 "…the black middle class seems to be divorcing themselves from [the black] community, making their fortune on their own without recognizing or acknowledging their connection to the larger community.…We have gained a lot of sophistication and expertise and resources, and we should be helping that community.…I thought: How do I show that you can go back[?]...we have resources.…Put that expertise that we've gained to some use."
—August Wilson, 2005
Playwright August Wilson issued this passionate appeal during an interview with fellow dramatist Suzan-Lori Parks that, unfortunately, turned out to be his last. His clarion call continues to ring true as violence, police brutality, unemployment, mental illness, drug addiction, unfair housing and hiring practices, and lack of access to education exact increasingly destructive tolls on black communities in cities both across this land and abroad.
In April 2018, the August Wilson Society, in conjunction with the city of Pittsburgh's August Wilson Center for African American Culture, will host an extraordinary four-day event: "Go Back and Pick Up the Ball": An August Wilson Society Colloquium in Pittsburgh. This gathering, to be held April 26-29, 2018, will bring together scores of actors, directors, historians, educators, scholars, politicians, poets, members of the local Pittsburgh community, and others who have been inspired to art and action by Wilson's charge.
Symposium participants will revisit Wilson's American Century Cycle of plays to raise issues and fashion solutions to the myriad, pressing concerns addressed in his work. They will ask and answer significant questions raised in Wilson's writings: What wisdom can we glean from the panoply of his memorable characters—many of whom boldly speak truth to power and employ covert yet strategic forms of resistance? How did Wilson reconcile his art with his politics? How can the lessons of the past help solve the problems of today? How can the current generation "go back and pick up the ball"?