GNO, Inc. Annual Luncheon 2022: Change the Game
About this event
GNO, Inc.'s Annual Luncheon brings together over 1,200 business leaders for a celebration of our region's economic accomplishments and future outlook. The event will take place on Thursday, March 17, 2022 at the Hyatt Regency New Orleans.
The theme of the 2022 Annual Luncheon is "Change the Game." What this means is that our work must be focused on projects, policies, and opportunities that fundamentally change the future of the region for the better. For example, the recent income tax reform passed by Louisiana is a "game-changer" that will make our state and region more attractive for companies, jobs, and opportunity. Whether in economic development, infrastructure, or quality-of-life, it is not enough for us to meet challenges by accepting the old rules and structures - we have to Change the Game. Join us as we celebrate our hard-won victories over the past year, recognize the challenges ahead, and discuss how we will Change the Game for our future.
Now more than ever, we thank you for your partnership, and hope you can join us on March 17th. Please reach out to Rachel Shields, rshields@gnoinc.org, with any questions about this event. For more information on GNO, Inc. visit our website at gnoinc.org.
*Sponsorship of the GNO, Inc. Annual Luncheon is a prime opportunity to demonstrate your support for, and investment in, GNO, Inc. and regional economic development. Click this link for more information on sponsorship levels, or reach out to Allison Hotard at ahotard@gnoinc.org.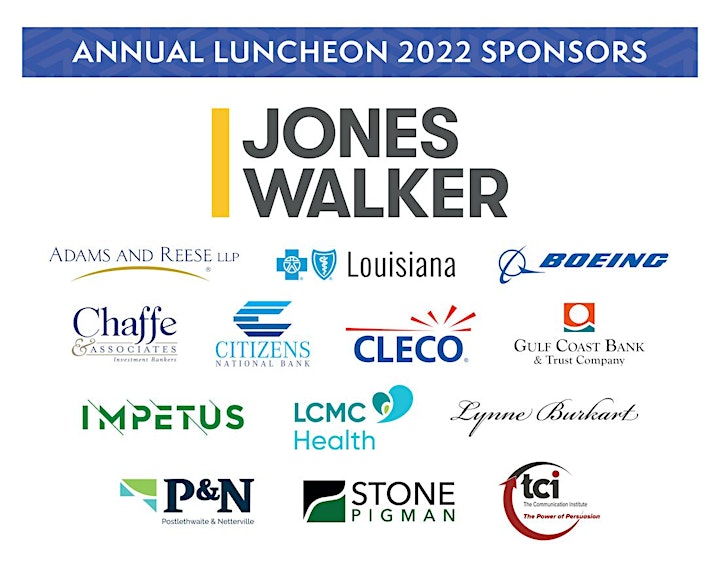 Organizer of GNO, Inc. Annual Luncheon 2022: Change the Game
GNO, Inc. - A regional economic development organization serving the 10-parish Greater New Orleans region.
gnoinc.org