Description
Calling on Medical Device enthusiasts of the European Regulatory framework
(RA/QA professionals, Medical Device Experts, Auditors and Manufacturers)
We are happy to announce our Annual GMED North America Forum. Meet us for a day of Regulatory and Technical updates and information. We have created an exciting program with a strong emphasis on the new (EU) Regulations 2017/745 for Medical Devices and 2017/746 for In- Vitro Diagnostic Devices. The forum format will feature presentations by our GMED national and international regulatory experts with facilitated workshops.
The pricing of the event reflects breakfast and lunch that will be served during the event.
Schedule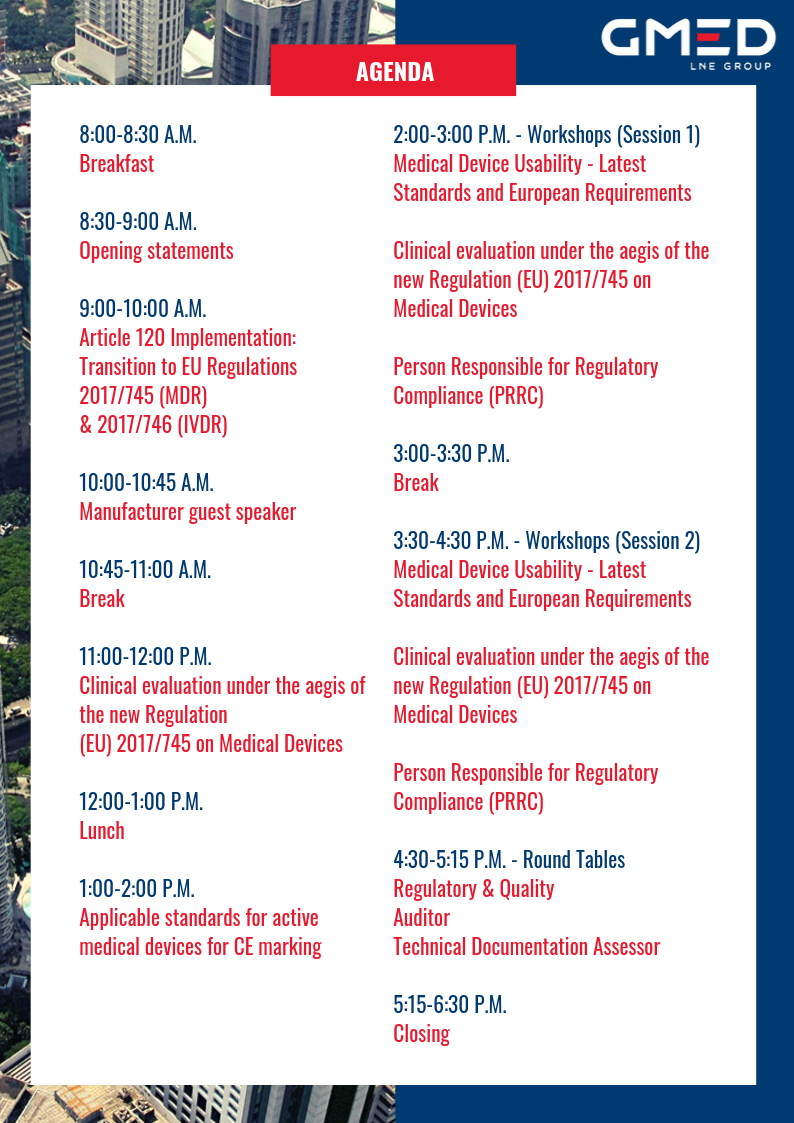 Speakers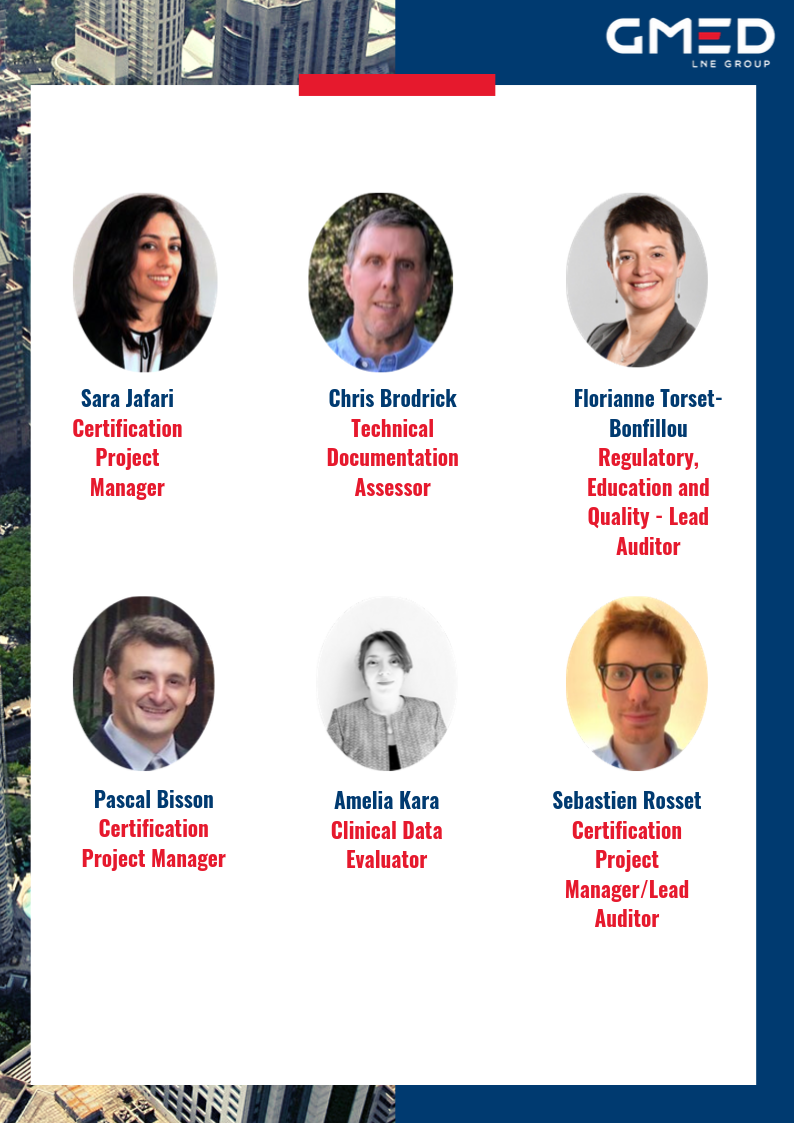 Topic Descriptions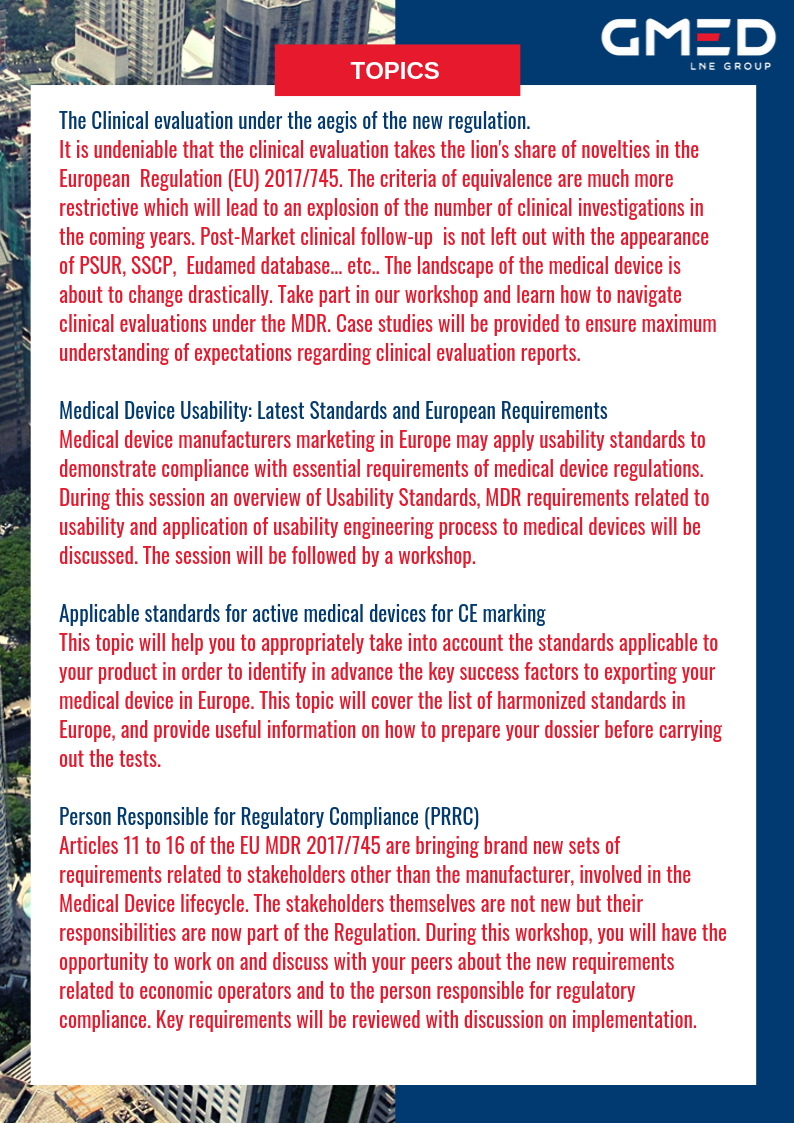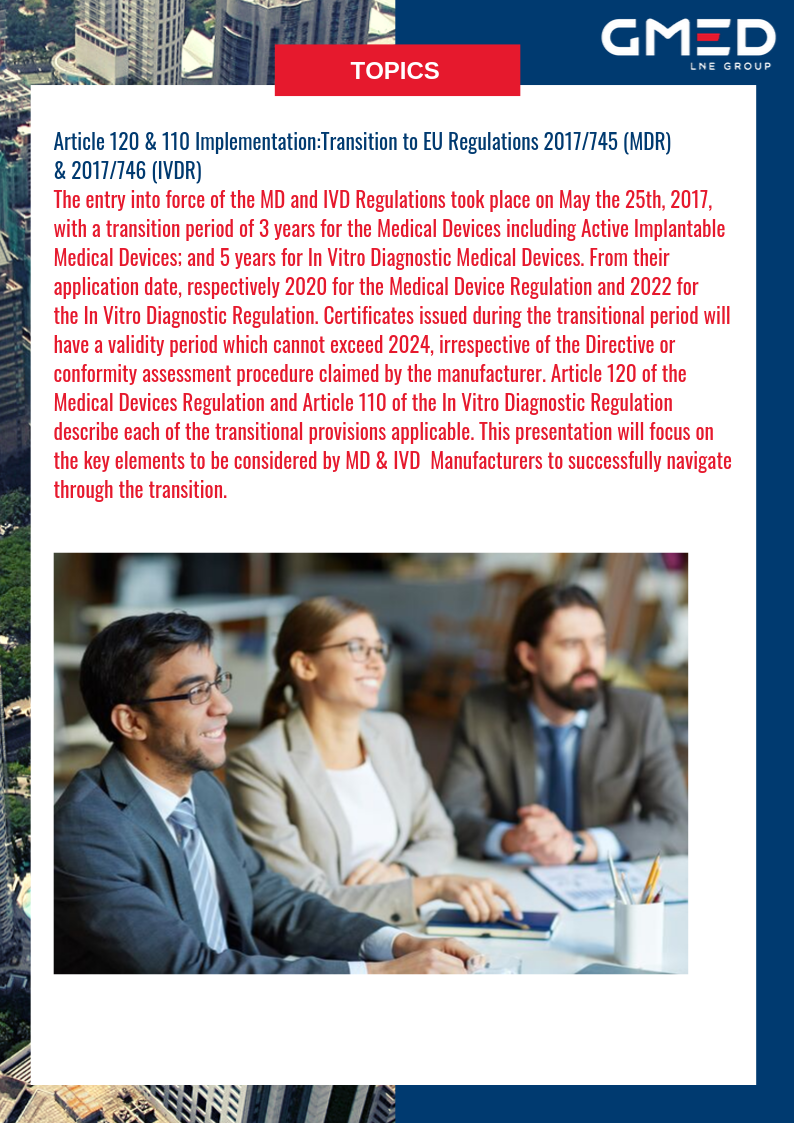 Note: GMED North America retains the right to cancel the event 7 days before the date if the number of attendees is insufficient.