Description
GM Finance Career Day.
This is a speed networking event, where each finance function will give their presentation 3 times in 1 hour.
Attendees are encouraged to attend all sessions to hear about as many functions as possible.
John Stapleton will be kicking off the event at 12:45 P.M., please plan to arrive at 12:30. After the presentations from 1:00-4:00pm, there will be an informal networking session with Chuck Stevens, John Stapleton, and other Finance executives from 4-5pm to allow employees to connect with each other and further discussions around career opportunities!
If you participated in the June session, please come to part or all of this event to meet new people and attend any sessions you may have missed.
Recommended Parking From Detroit:
Take northbound I-75 to eastbound I-696, exit Mound Rd northbound, turn right on 12 Mile Rd heading east, turn left into the second entrance (just past the railroad tracks). At the Stop sign turn left, then left again into the visitor parking lot with the water tower.
There will be shuttles running from the parking lot directly to the main entrance of the AEC beginning @ 12:00 P.M. until 12:45 P.M. and then again from 4:30 P.M. until 5:45 P.M.
Maps: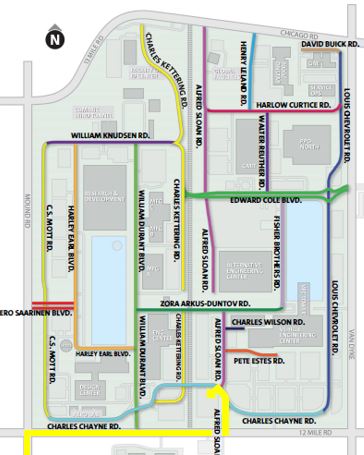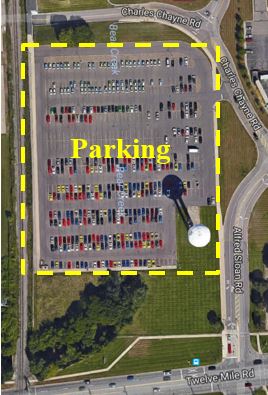 If you have any questions regarding the event, please contact someone on the planning team.
Michelle Rimkus
Scott Cockroft
Christine Tran
Melissa Flaherty
Barbara Czapski
Julie Kelly
Heather Leroux
Jeremy Francis
Jonathan Mason
Ryan McCord
Steve Garrison
Walter Tetteh