Location
Postmasters Gallery
54 Franklin Street
New York, NY 10013
Bringing the web3 community together to elevate changemakers using NFTs as a Force for Change™
About this event
We are hosting our third gm Coffee for Change event on June 22 from 11am-1pm, at Postmasters Gallery in NYC. Our IRL event series brings web3 movers and shakers together to build meaningful connections, elevate Changemaker stories, and perhaps most importantly, hear from you, our ChangeDAO community.
The event has limited space and will be first-come first-serve, but fret not, even if you do not get a spot inside, there will be plenty of opportunities to connect with other Changemakers and members of the ChangeDAO team outside the gallery, and to make some new frens.
We are thrilled to elevate the stories of some amazing Changemakers including traditional artists, OG crypto artists, photographers, and pioneering DAOists who are united around a common goal of using NFTs as a Force for Change™. Stay tuned for an announcement on the panelists as the NFT.NYC schedule is finalized.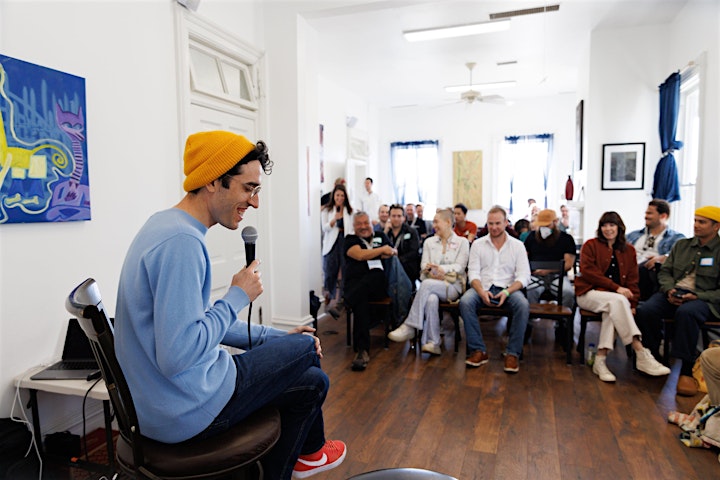 About Postmasters
We are honored to partner with one of the world's pioneers of digital art, Postmasters Gallery, to host this special gathering in their spectacular 6,500 square-foot space on 54 Franklin Street in Tribeca. During its 36 years, Postmasters has represented and exhibited young and established artists who work across a range of mediums including painting, sculpture, video, digital, installation, photography and NFTs.
Lend a hand
We are looking for volunteers for day-of support to help make the event an overwhelming success. So if you are going to be in NYC and want to shoulder up to make gm coffee happen, please send me an email at kelsey@changedao.org.