About this Event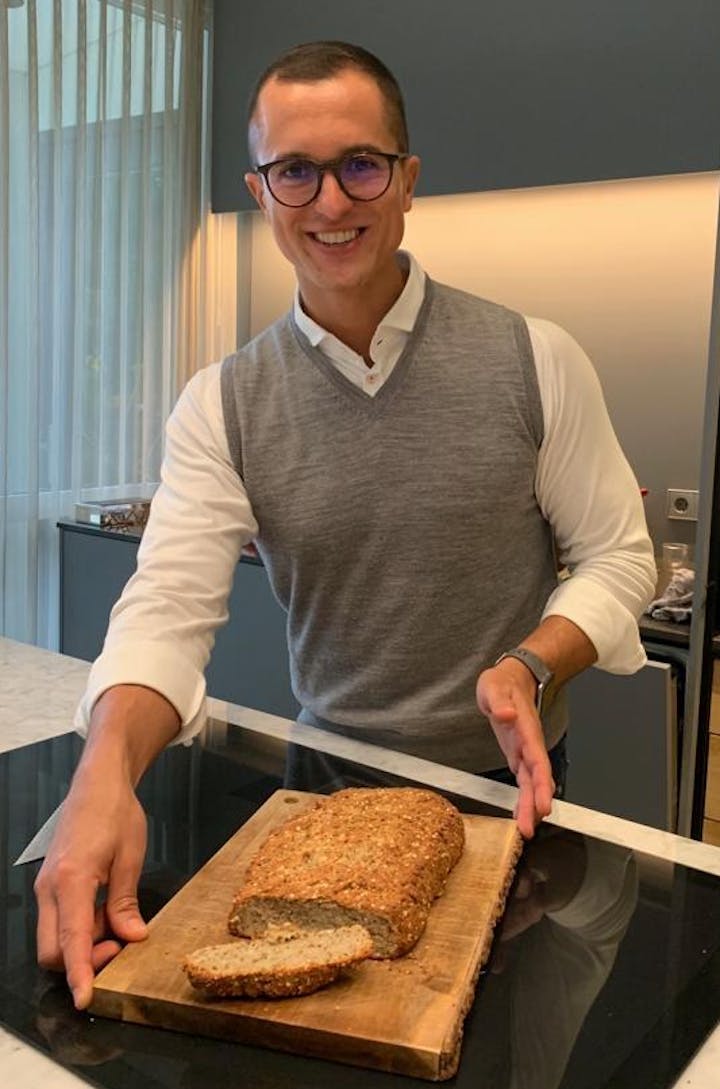 A no-fuss 'real' guide to the world of gluten-free baking!
Join me, Adriano dos Saqntos, founder of ADS Vitality and author of Restore your gut program, in this 2-hour discovery masterclass and be guided through the tricky world of gluten-free baking.
This demonstration-style class will give you a thorough understanding of what can be substituted for gluten-based ingredients in your baking and introduce you to the best gluten-free flour options. You will also learn how to make your own gluten-free flour blends and for which type of recipe each blend is best suited.
You will go home with an invaluable collection of gluten-free recipes that you can build upon and use on a daily basis.
RECIPE FOR THE DAY
Parmesan Mediterranean Bread
And other recipe variations
YOU WILL GET
2 hours of expert baking advice, guidance and inspiration
Your chance to get the answers to any gluten-free baking questions you've always wanted to ask
An invaluable recipe and information kit to take home- A fun session full of learning and laughs surrounded by like-minded people in the fantastic state-of-the-art kitchen in the centre of The Hague
Endless cups of tea and coffee
Some healthy treats for a bite
Baking confidence and knowledge to take home, keep and use regularly in your own kitchen!
BY THE END OF THIS WORKSHOP YOU WILL
Understand the uses of chia seed, linseed and psyllium husk as binders
Understand the properties of various GF flours and their nutritional benefits
Know how to bake amazing gluten free pizza
Know how to fit home-baked breads into a busy lifestyle
Understand the 'mechanics' of baking without gluten
Have the confidence to create your own recipes
Never eat another 'cardboard' loaf again!
SUITABLE FOR
Beginner bakers through to experienced bakers. Bakers of all skills levels who are interested in gluten-free baking will benefit from this class whether at the start, somewhere in the middle or well into their baking journey!
BOOKINGS
Unfortunately we have a limitation of 10 people for this workshop. We can only save a place for you if you have confirmed here your booking and processed the payment before the day of the workshop.
You can send also an email to me on info@adsvitality.com for more information or book it directly direct here or via my website.
PRICE
EUR 20.00
Minimun 4 people
Maximun 10 people