Description
TEEN ONLY EVENT (15+)
Glow'd Up, the teen holiday turn up is coming to the Bay Area! It gets LIT at SOMArts on Saturday, December 17th from 7pm to midnight. Powered by Fresh Empire, rock cool glow in the dark wear, win fresh prizes in our all out dance battle, party with DJ Black Marc on the one's & two's and DC as your host, don't forget to complete the Fresh Empire Experience for your chance at a pair of Beats by Dre!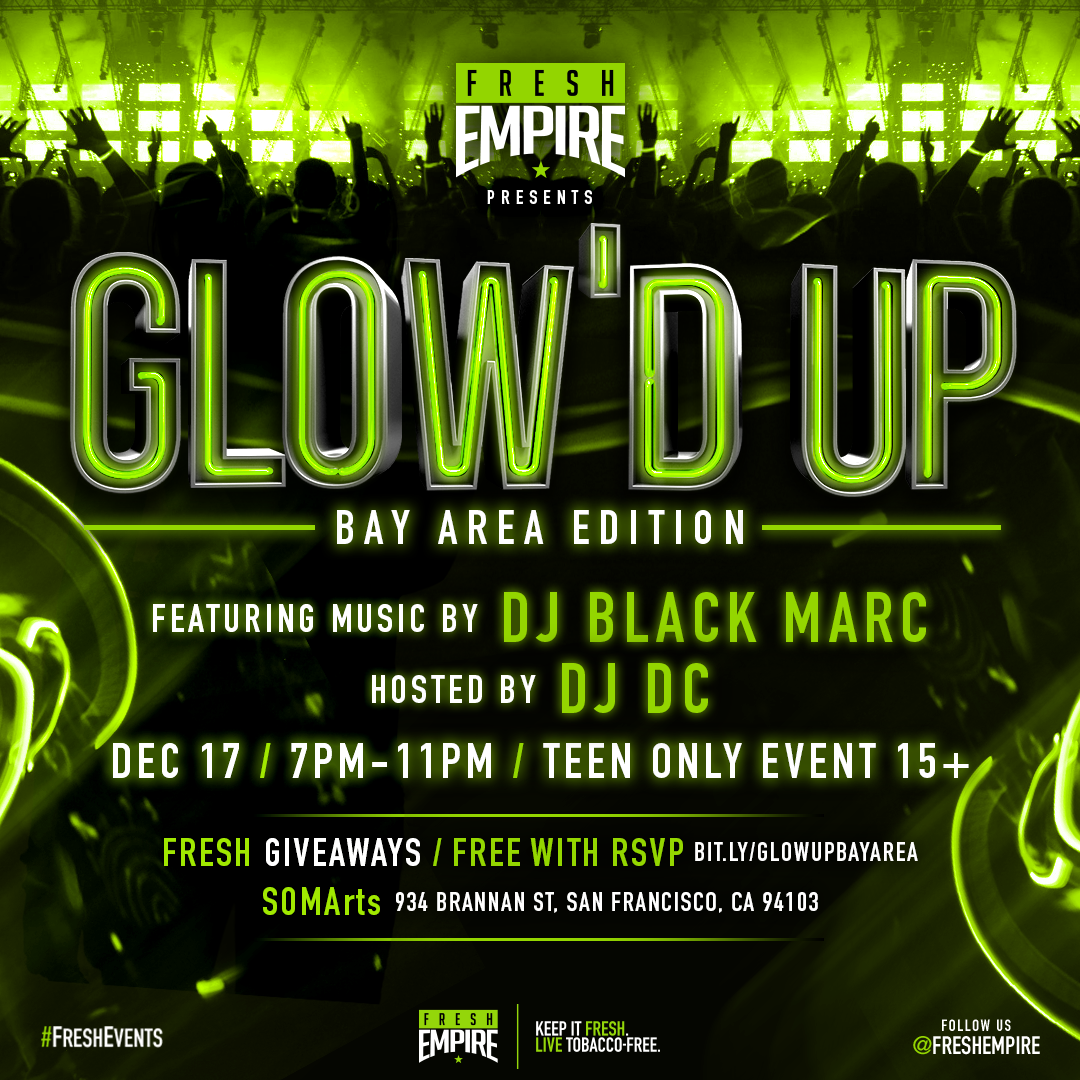 Glow'd Up - Bay Area Edition - Saturday, December 17th at SOMArts, 934 Brannan St, San Francisco! Powered by Fresh Empire. Get your free ticket now at http://bit.ly/GLOWUPBAYAREA or Eventbrite and follow @FreshEmpire on IG and Twitter to learn more about keeping it Fresh and tobacco Free!
Participate in the Fresh Empire Experience for free giveaways all night long!

Turn up with our special guest DJ & Host!

Compete in an all out dance battle in the middle of club, solo or with your crew

Witness live performances by local dance groups and more!
Let's party this Holiday with Fresh Empire! There will be no backpacks allowed into the building. This is an under 21 event, no alcohol will be allowed on the premise nor smoking within 50 feet of the venue. We will not allow ins and outs during the event. Once attendees leave they will not be permitted to come back in.