An evening for family and friends to gather and remember those we have lost, those who are struggling and those in recovery. #endthestigma
About this event
Together we will stand and remember our loved ones for a million other things. Overdose does not discriminate. Overdose is preventable. We must end the stigma and end the shame in order to help save lives.
If you would like to have your loved ones name read in their honor and memory please register for this event and submit information on the order form at checkout.
If you would like to submit a pair of shoes for the Lost Souls memorial exhibit please also submit information on the order form at checkout.
For additional information contact Sandy Mattingly email @ sandy.otse@yahoo.com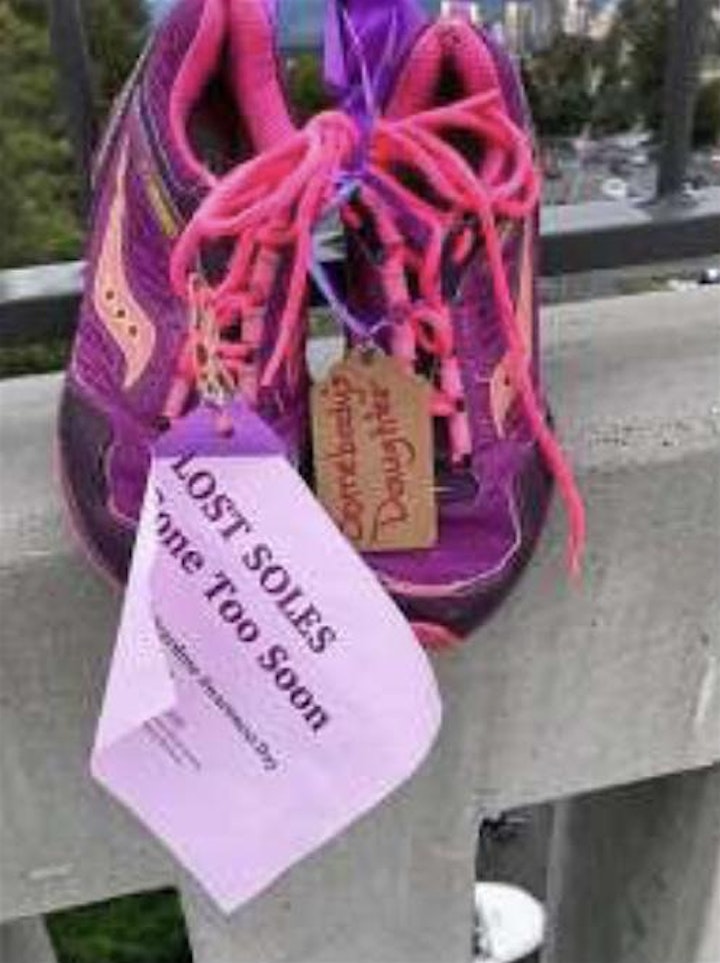 Organizer of GLOW VIGIL Overdose Awareness Day Event
The Twin Beach Opioid Abuse Awareness Committee (TBOAAC) was formed in January of 2017 by the towns of Chesapeake Beach and North Beach to:  raise awareness of the opioid abuse crisis in our communities, connect those in need with appropriate resources and update the conversation from blame and ostracism of those suffering to one of support and action to put an end to this epidemic.  We need to pull together as a community to learn about this issue and support the many treatments and programs available to prevent and end addiction rather than push at-risk and afflicted people into the shadows.  Education and Awareness is the key!   Current TBOAAC partner organizations include representatives from the CB Town Council, Calvert Alliance Against Substance Abuse (CAASA), Calvert County Health Department (CCHD), Calvert County Sheriffs Office (CCSO), Beach Elementary, POSITIVEVIBES, and Celebrate Recovery.