Description
What is Glow?
Women are the foundation to our society, and one month is simply not enough to honor women in our lives. Collectively, we have made some progress in regards to gender equality, but we still have some strides to take in order to close that gap. In order to strengthen our society, women must be empowered.
This is where we come in! We think its time for a celebration of women's value. 4PM STYLE! So we present to you... GLOW!
Music, special guests/hosts, great atmosphere, and beautiful people together ON ONE ROOF.
And of course, what is a party recognizing the influence of women without having women leading the show? We plan on having a full lineup of NYC's top women DJs, guests, instrumentalists, and other influencers of daily woman empowerment in our area. So this one is dedicated to the QUEENS. So toast to the empresses that deserve it all!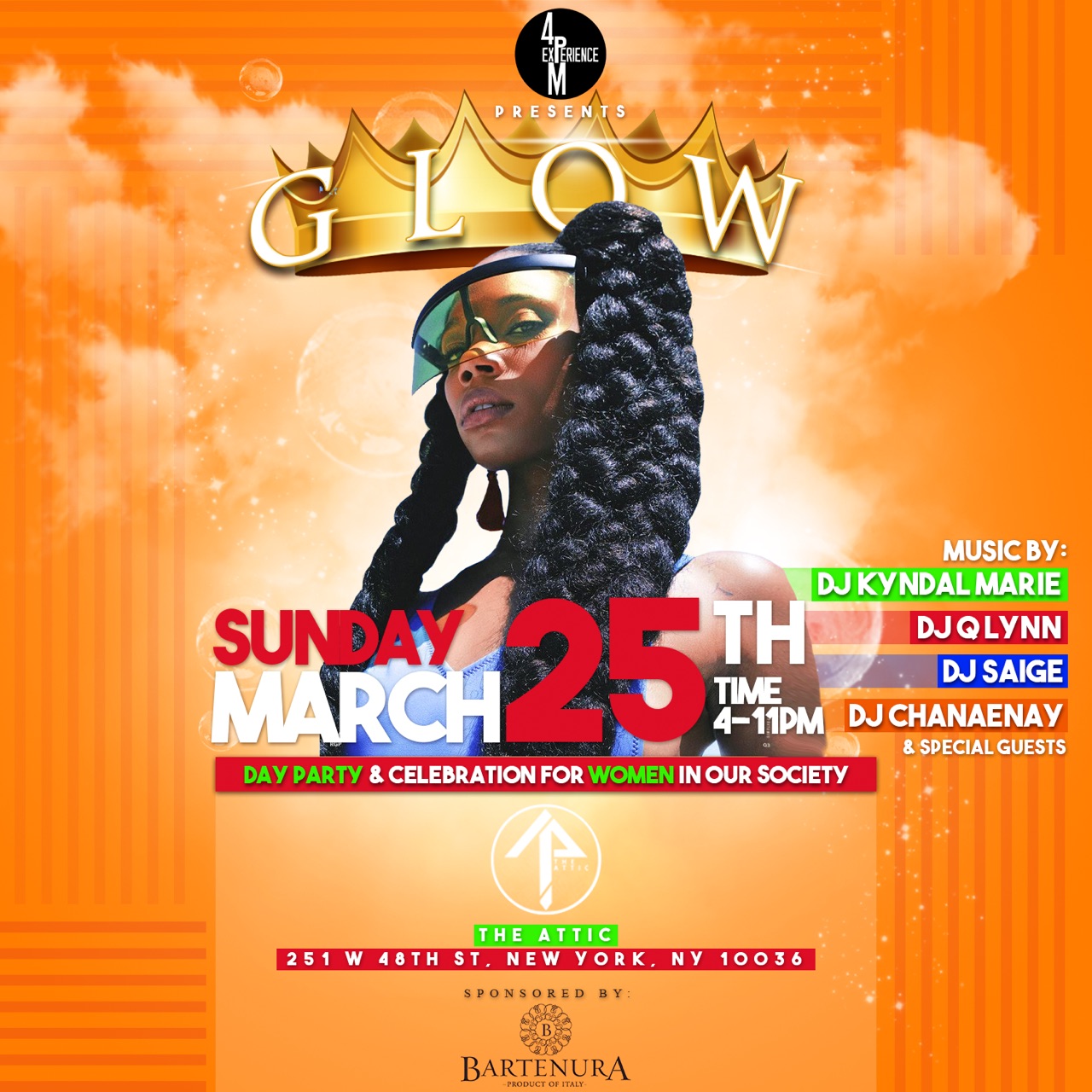 Oh and how can we forget? OPEN BAR FOR LADIES ONLY (4PM-5PM)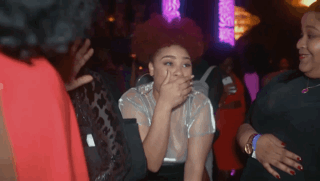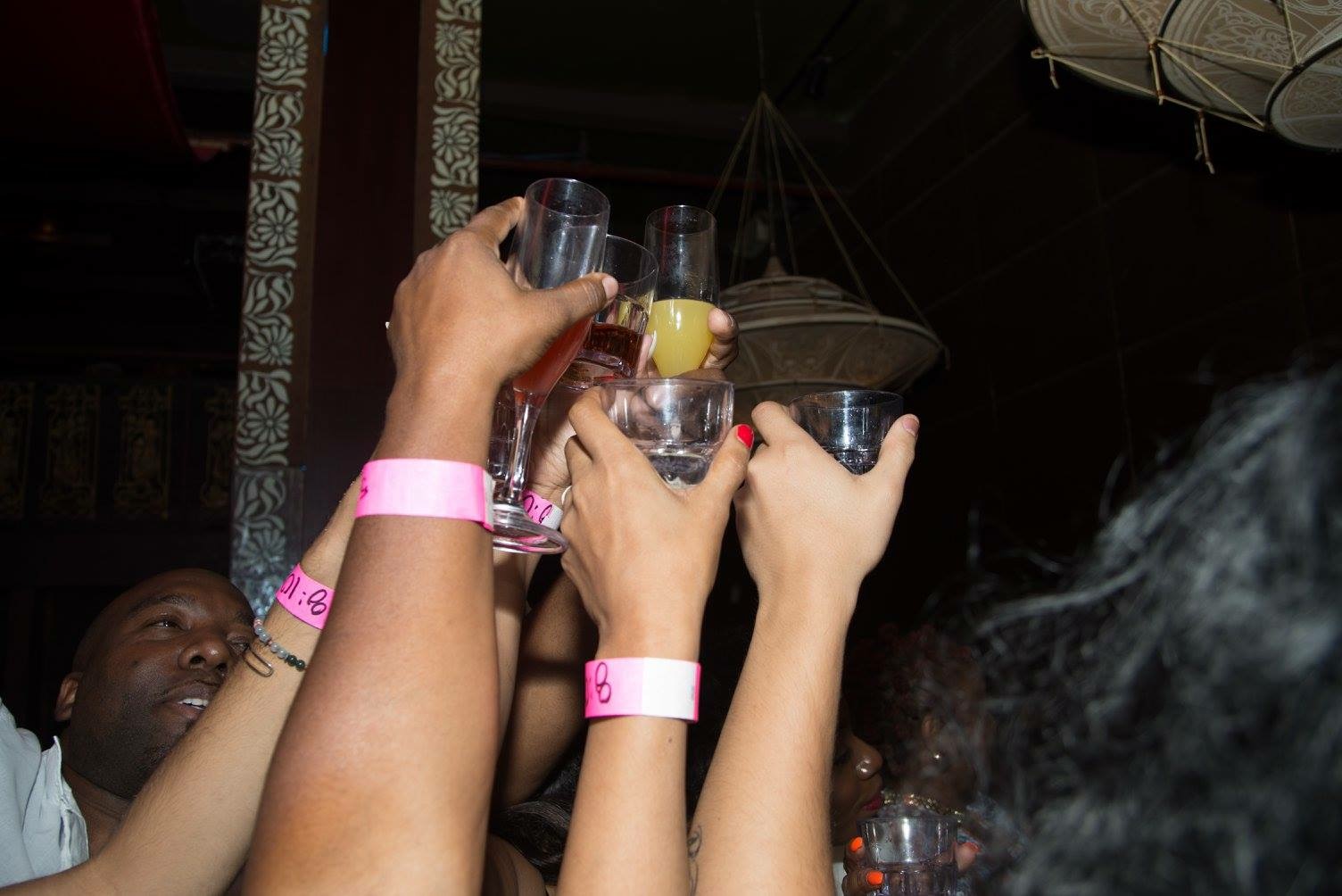 PLUS!! FREE WINE upon entry via our sponsor: Bartenura WINE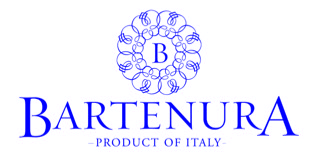 MUSIC BY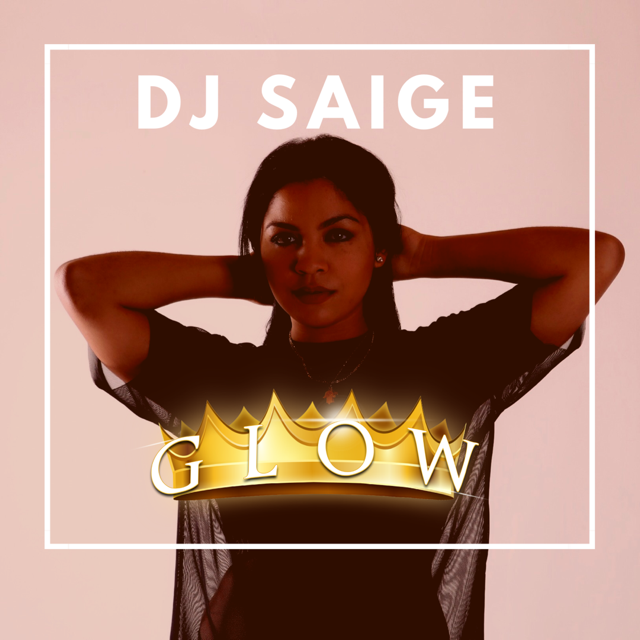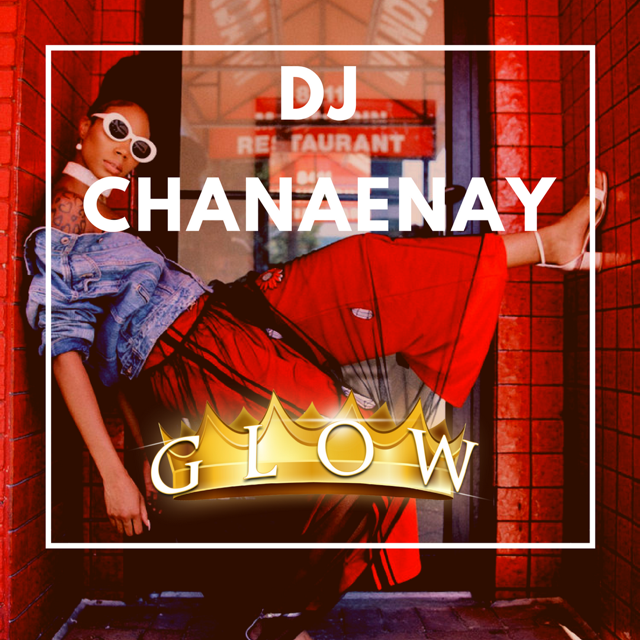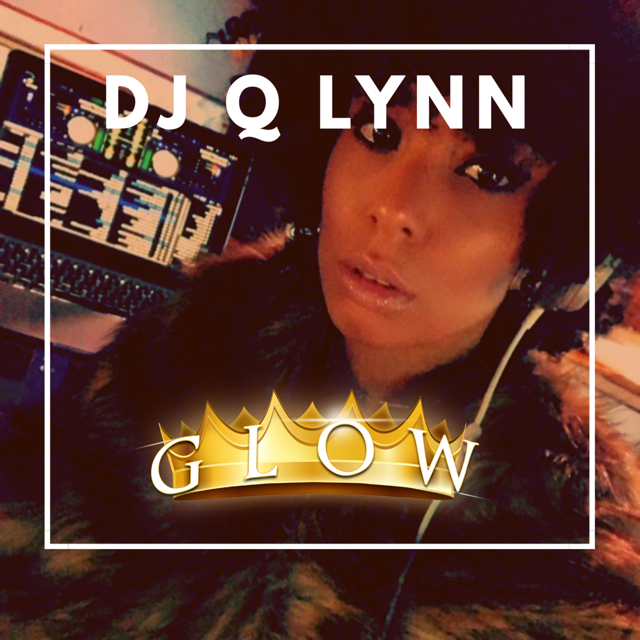 DRESS CODE
QUEENS- Grown & Sexy

(Dress your best to GLOW)
GUYS-CASUAL WEAR (NO BOOTS, SWEATS, HOODIES OR HATS)


BOTTLE DEALS
All birthday inquiries or bottle reservations please RSVP with us at 4pminnyc@gmail.com or via Instagram @4pmexperience
Ciroc and Grey Goose: 2 for $500 (all in)
Dusse, Hennessy, Patron, or Moet Rose Nectar: 2 for $600 (all in)
*All packages/tables of 2 or more bottles will receive a complimentary bottle Bartenura wine!!!